From a redundant builder's yard to four distinctive homes, Dallas-Pierce-Quintero's scheme is a lesson in how to reinvigorate brownfield and infill sites with a design-led approach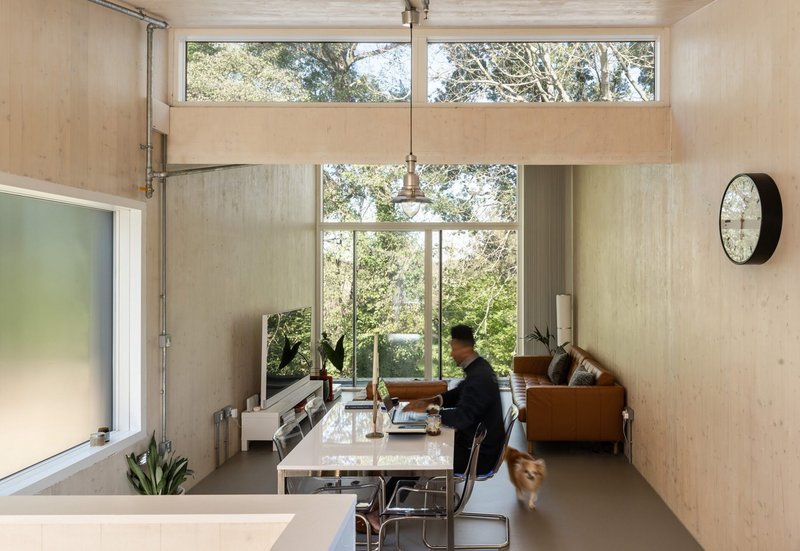 Forest Houses. Credit: French + Tye
RIBA East London Regional Awards winner
Forest Houses, Newham
Dallas-Pierce-Quintero for BATS Ilford
Contract value: £1.1m
GIA: 330m2
Cost per m2: £3,333
Forest Houses provides a model for revitalising unloved brownfield and infill sites to deliver an uplifting environment for residents. Located on the edge of the Wanstead Flats parkland in Newham, this clever reinvention of a builder's yard delivers four homes in a jigsaw arrangement around a central courtyard.
The brief sought to regenerate this under-used, constrained plot to deliver a site-specific response that respects neighbouring properties through orientation and massing. Tucked behind an existing residential street, three homes are situated towards the edge of the narrow site to reduce their impact. The fourth property, located at the site's entrance, comprises the conversion and extension of an existing shop unit into a one-bedroom house. The four homes sit either side of a communal yard at the heart of the scheme.
Walking into the courtyard, you are immediately struck by the distinctive roof forms. Made up of a series of prefabricated cross laminated timber (CLT) 'pods' that were craned in place over a five-day period, the homes are clad in corrugated metal, referencing the site's light industrial past. A single-storey podium of crafted brickwork links ground-floor accommodation to a garden wall that envelops the central space. Walls of hit-and-miss brickwork provide daylight to lightwells and ground-floor accommodation, while also screening air source heat pumps. Internally, loadbearing walls of blockwork are left exposed, contrasting with the warmth of the CLT panels above.
Each home is organised in an upside-down arrangement with bedrooms downstairs, and open-plan living, dining and kitchen areas on the first floor. Accommodation rooms are carefully arranged to respond to each other while optimising daylight and views towards the park.
The distinctive sawtooth roof profile is communicated internally, offering added height, natural light, and ventilation through clerestory windows. A full-height wall of glazing is positioned towards the park with kitchens placed at the rear of the main space. Windows on all four sides of the open-plan first floor enable residents to experience the movement of the sun over the course of the day. Where overlooking neighbouring homes may have been an issue, windows have been frosted. Flat grass roofs on the property are visible from living areas to enhance the connection to nature and improve biodiversity.
Successfully responding to the site and surroundings, the architect has created a distinctive design that breathes new life into this redundant yard. Forest Houses illustrate the potential for transforming infill sites such as this using a design-led approach.
See the rest of the RIBA East London winners here. And all the RIBA Regional Awards here.
If you want to understand the whole RIBA Awards process visit architecture.com
RIBA Regional Awards 2023 sponsored by Gaggenau, EH Smith and Autodesk
Contractor: BATS Ilford Ltd
Environmental / M&E engineer: Kent Sustainability
Quantity surveyor / cost consultant: Andrew D Smith
Structural engineer: Fold
Building control: MLM
Contamination surveyor: Stanstead Environmental Services
Planning consultant: Murdoch Associates
Landscape architect: Tim Moya Associates
Arboricultural consultant: Charles McCorkell Arboricultural Consultancy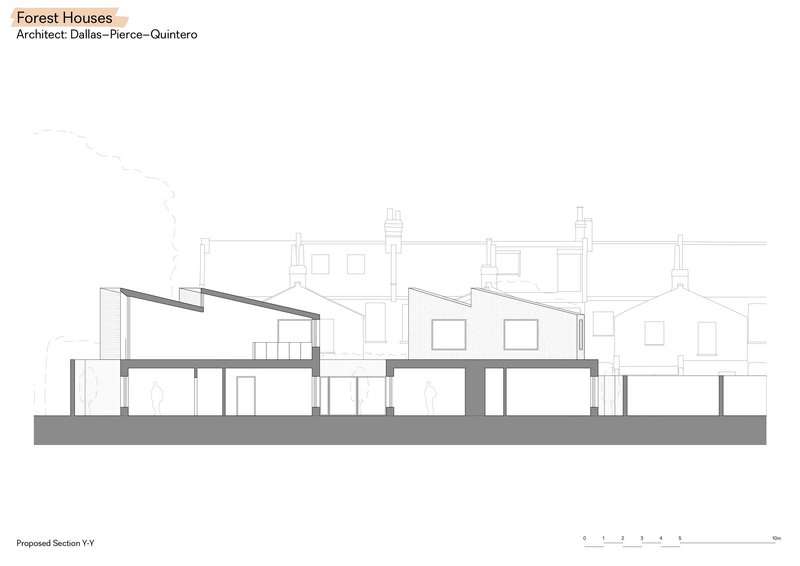 Credit: Dallas-Pierce-Quintero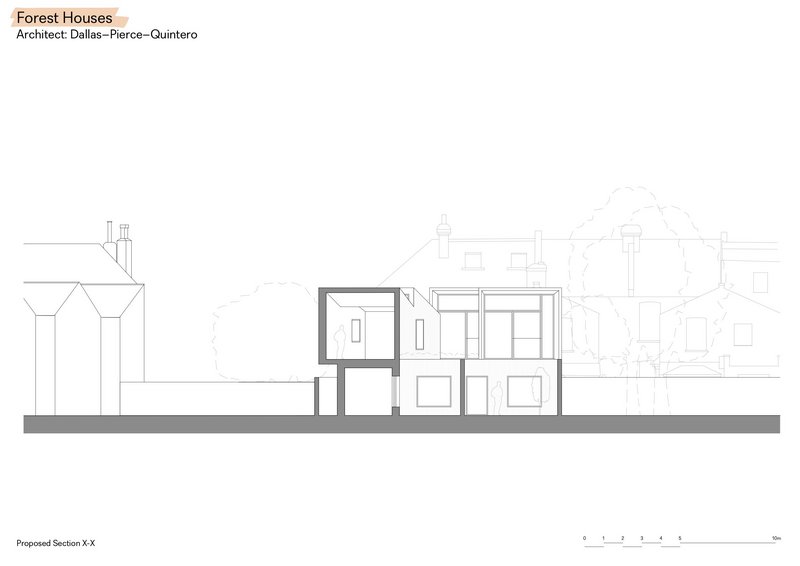 Credit: Dallas-Pierce-Quintero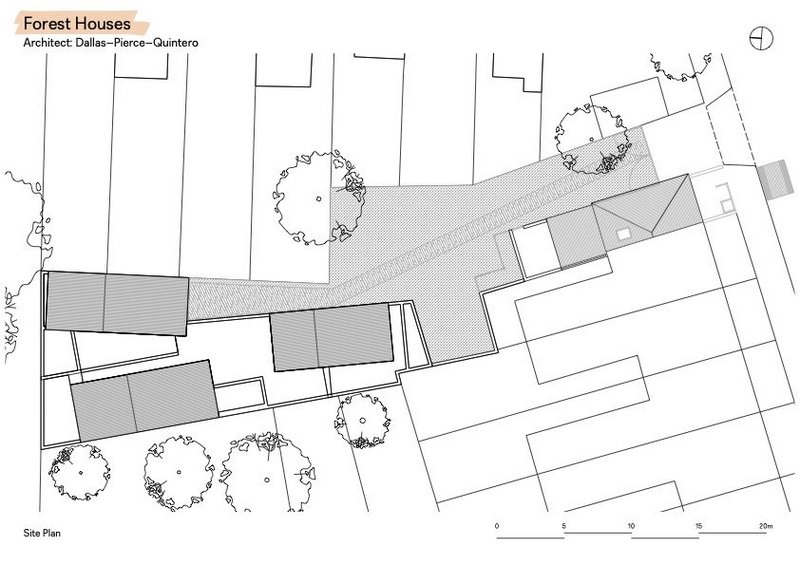 Credit: Dallas-Pierce-Quintero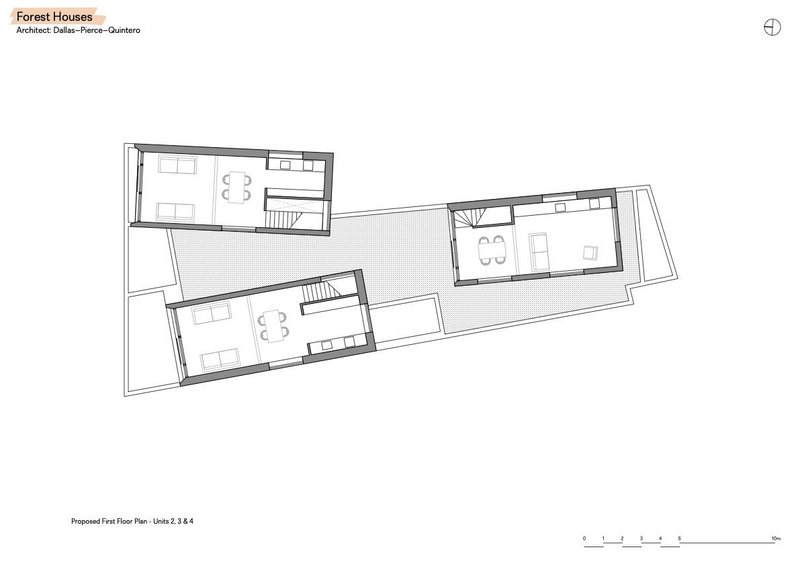 Credit: Dallas-Pierce-Quintero