Delvendahl Martin Architects has created an intriguing and unexpectedly roomy flat with an updated shop below, in its playful adaptation of a Victorian terrace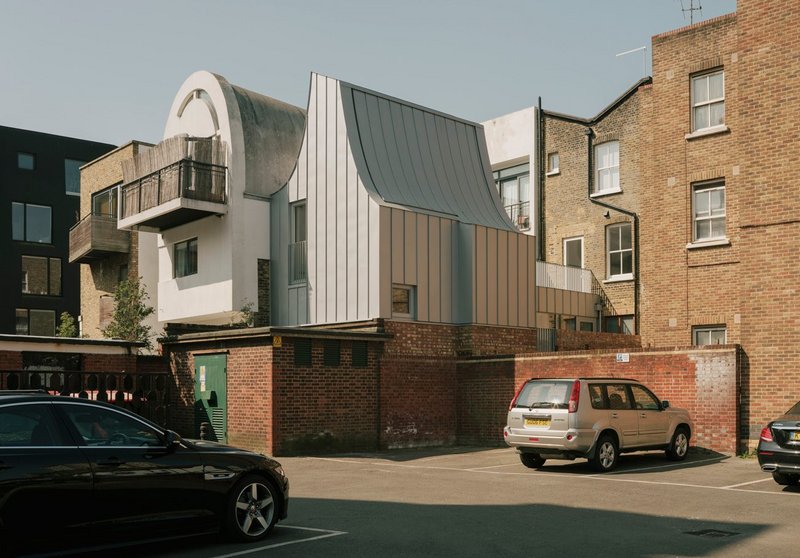 16 Broadway Market. Credit: Tim Crocker
RIBA East London Regional Awards winner
16 Broadway Market, Hackney
Delvendahl Martin Architects
Contract value: Confidential
GIA: 258m2
Located on bustling Broadway Market in Hackney, this mixed-use redevelopment is a playful, contemporary adaptation of a typical Victorian terrace. Working closely with the owner-occupier client and the local authority, the architect has refurbished the existing shop and the duplex flat above it, and constructed an eccentric rear extension to provide a new triplex apartment.
The new three-storey, lightweight timber frame addition has a distinctive roof structure clad in light-grey, aluminium, standing-seam vertical panelling. As if in conversation with its barrel-vaulted neighbour, 14 Broadway Market designed by Peter Barber in 2001, its concave sides create a funnel-like form pointing skywards. This allows for natural ventilation and daylight, and a mezzanine level. Natural light also filters down to the new basement level from a small courtyard, and the addition of a skylight results in a surprisingly light-filled space.
Inside, a narrow corridor leads to a cosy living space elevated by bright yellow flooring. The roof form adds drama here, creating much-needed height in a room that might otherwise feel small. The mezzanine above curves around the space, adding further visual interest. Accessed via a step ladder, it is an extension of the living room below. Bedrooms are efficiently tucked away in the basement, providing good acoustic separation from the evening activities on Broadway Market.
Despite its modest scale, this project packs a punch in its design and delivery, and meets the challenging spatial requirements. In its careful and detailed execution, and without mimicry, the scheme maintains a sympathetic relationship with its neighbours.
See the rest of the RIBA East London winners here. And all the RIBA Regional Awards here.
If you want to understand the whole RIBA Awards process visit architecture.com
RIBA Regional Awards 2023 sponsored by Gaggenau, EH Smith and Autodesk
Contractor: Sail & Sons Ltd
Environmental / M&E engineer: P3r
CDM advisor: BWA
Structural engineer: PHI Design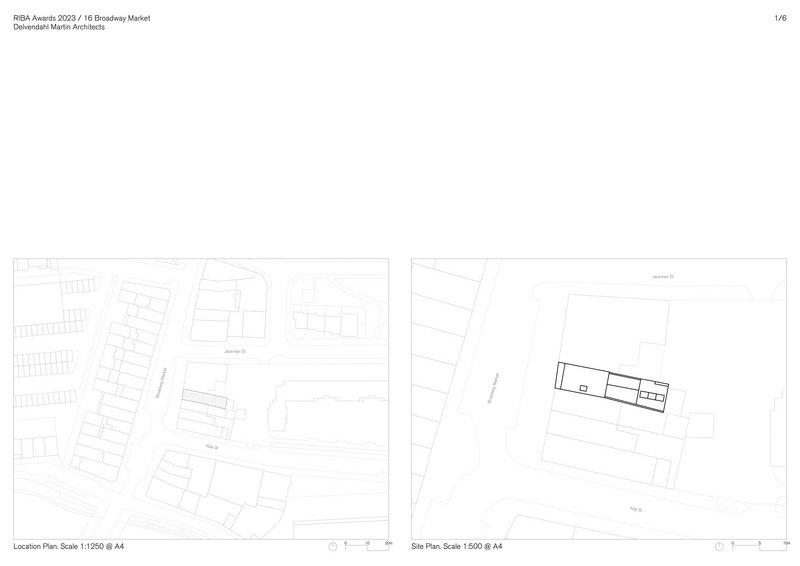 Credit: Delvendahl Martin Architects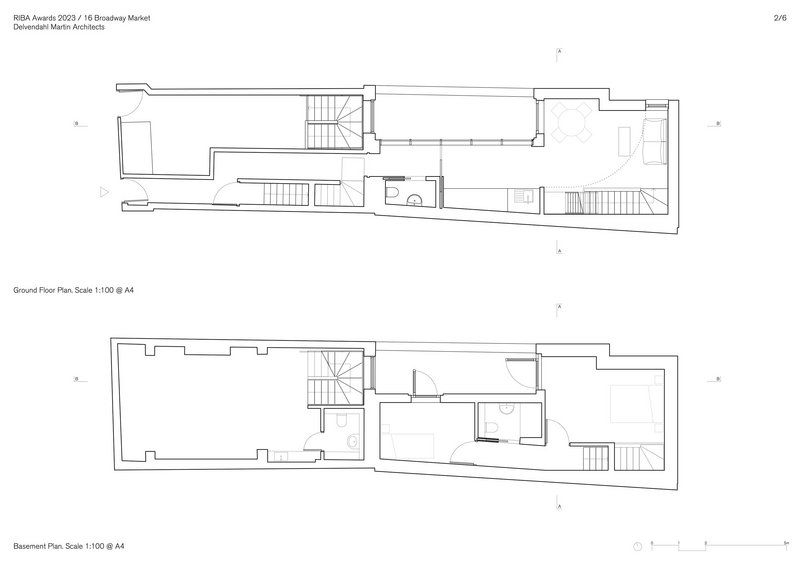 Credit: Delvendahl Martin Architects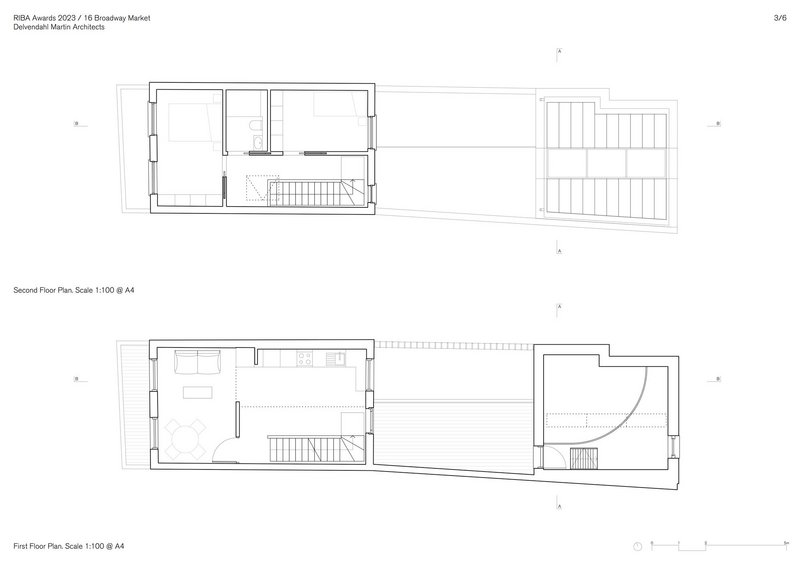 Credit: Delvendahl Martin Architects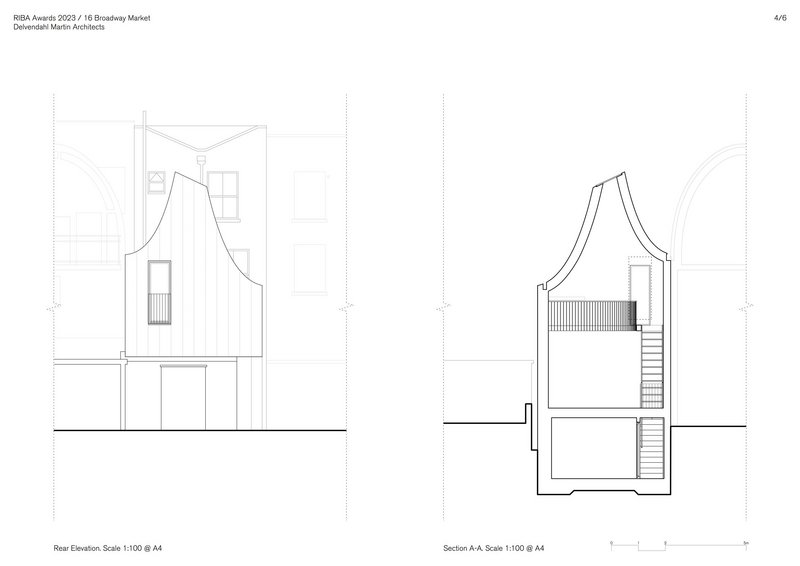 Credit: Delvendahl Martin Architects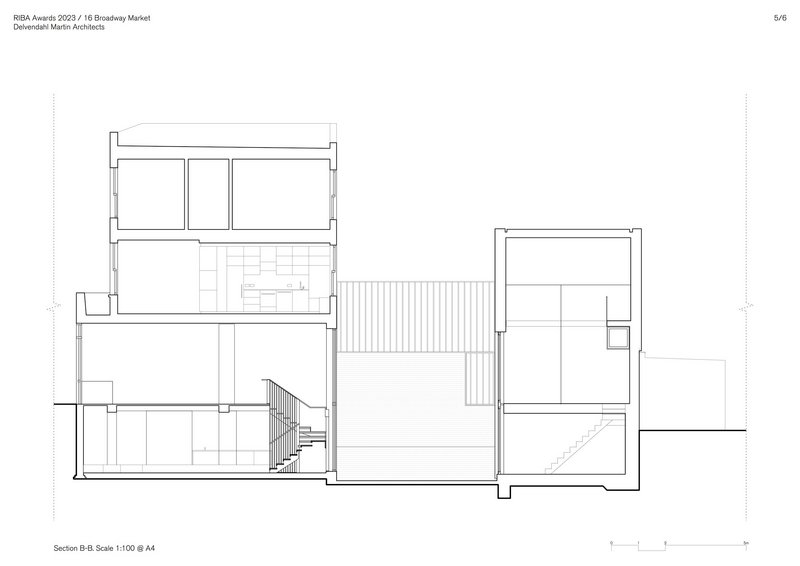 Credit: Delvendahl Martin Architects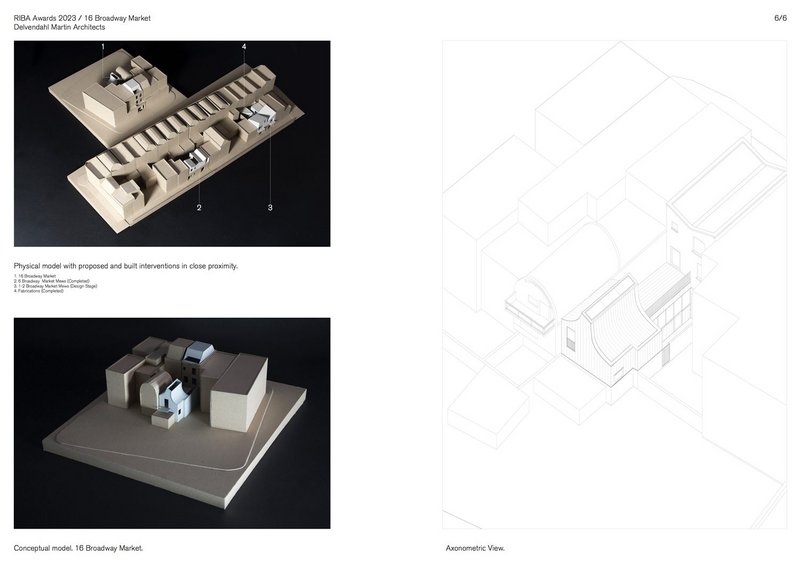 Credit: Delvendahl Martin Architects