Jestico+Whiles' community and events space accommodates Europe's largest Envac underground waste station while integrating with its natural surroundings and acting as a gateway to Barking Riverside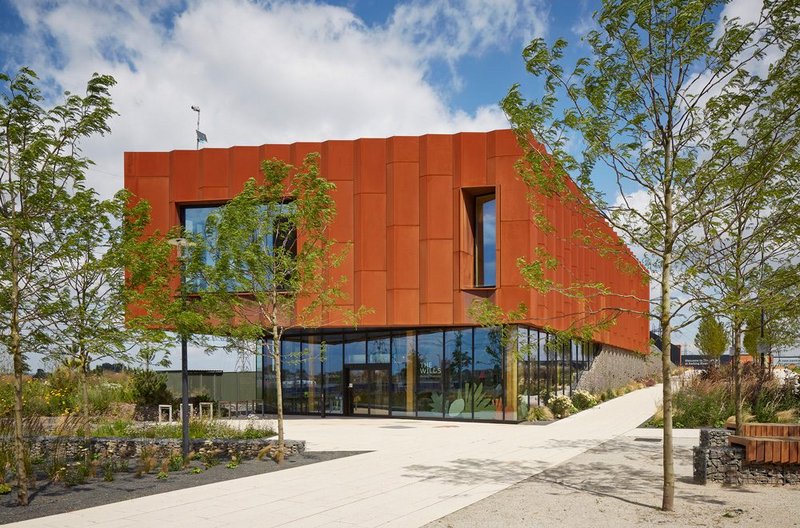 The Wilds Ecology Centre. Credit: Benedict Luxmoore
RIBA East London Regional Awards winner
The Wilds Ecology Centre, Barking
Jestico + Whiles for private client
Contract value: Confidential
GIA: 1392m2
The Wilds Ecology Centre is a multi-purpose community, ecology and events space within the Barking Riverside masterplan on the banks of the Thames in East London. Set within a new 29ha ecology park, it also accommodates an innovative underground waste system – the largest Envac station in the UK.
The centre itself, composed of modest cuboid massing, acts as a gateway to a 10,800-home development within the masterplan. It celebrates the post-industrial history of the site, which was once home to Barking Power Station, while also integrating into the landscape. Gabion walling and weathering steel cladding visually connect the building to the parkland while providing a robust, durable and low-maintenace skin that will mature and blend into its natural surroundings.
As one of London's largest regeneration projects, Barking Riverside is a growing community. The project team for The Wilds worked hard to keep in touch with the evolving context from conception through to post-construction. With foresight and sensitivity, the architect has taken care to respond to the original brief while adapting to the centre's future setting.
A strong sustainable ethos runs through the project. The upper storey of the centre provides co-working space and incubator offices for start-ups developing innovative ecological products. A local community organisation delivers a free programme of workshops with a focus on sustainability ecology, wildlife and recycling.
The first-floor terrace connects to a wildlife-rich garden, which includes habitats such as reedbeds, wildflower- and wet meadows, marginal and ornamental grasses, trees and climbing wall plants. The lower storeys contain the innovative underground vacuum waste system serving the new homes at Barking Riverside. This widely used Scandinavian system collects and compacts waste from thousands of homes into a single station via a network of pipes – eliminating the need for refuse vehicles or recycling bins in front of homes and creating pleasant, clutter-free spaces for residents.
The cross laminated timber (CLT) structure is exposed internally to provide a visual warmth and calm reducing the need for additional materials – further minimising the project's environmental impact and respecting the welfare of residents.
The architect's dedication to the use of sustainable building techniques, long-term visioning and flexible approach to developing project ideas in partnership with the community has been rewarded: the building is beautifully integrated in its natural parkland setting, and successfully delivers a community co-operative serving local people.
See the rest of the RIBA East London winners here. And all the RIBA Regional Awards here.
If you want to understand the whole RIBA Awards process visit architecture.com
RIBA Regional Awards 2023 sponsored by Gaggenau, EH Smith and Autodesk
Structural engineer: Curtins
Landscape architect: LDA Design
Fire engineering consultant: Trenton Fire
Planning consultant: Barton Willmore
Acoustic engineer: Temple Group
Specialist Advisor: Envac UK
Access consultant: Jane Simpson Access Ltd
Environmental / M&E engineer: XCO2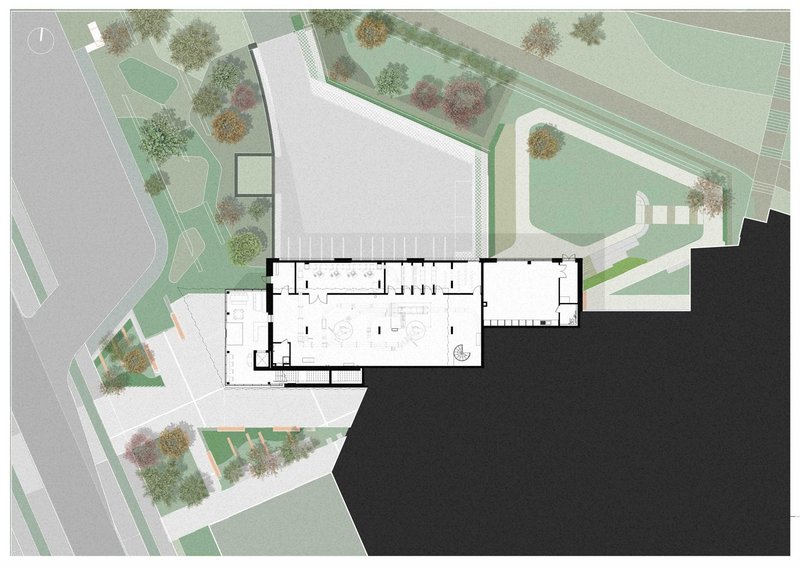 Credit: Jestico + Whiles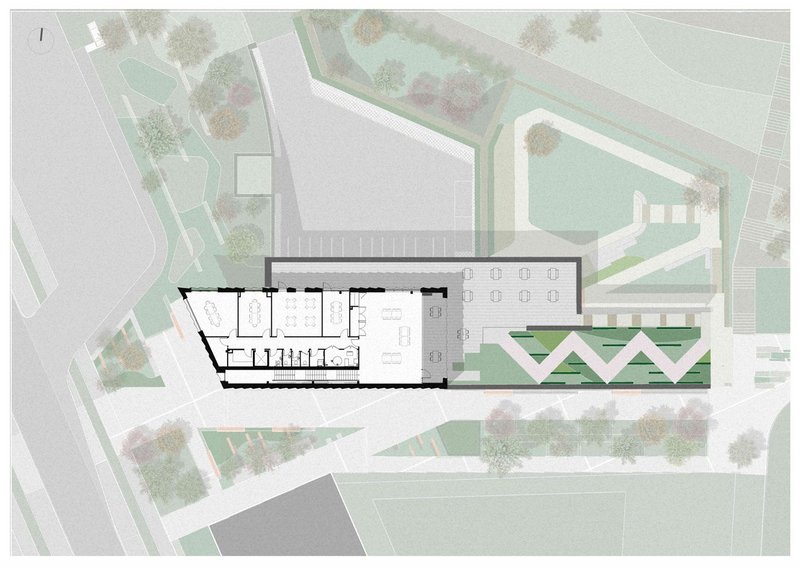 Credit: Jestico + Whiles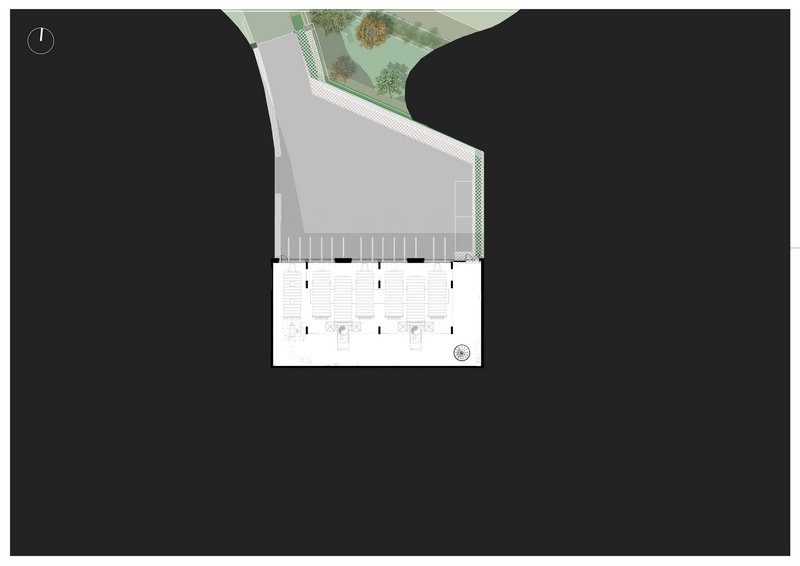 Credit: Jestico + Whiles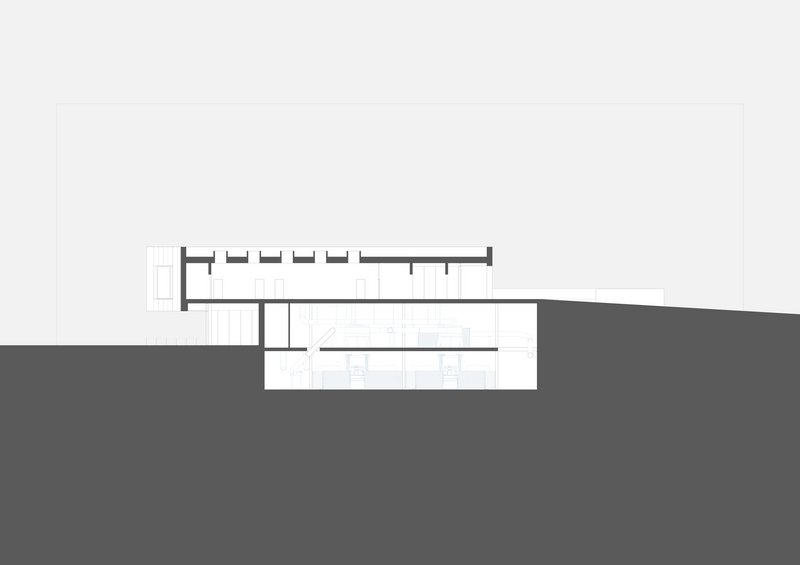 Credit: Jestico + Whiles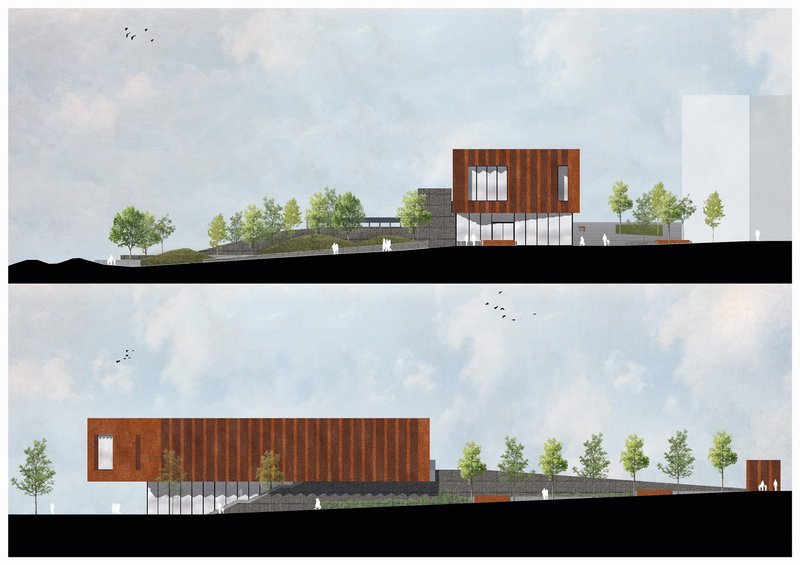 Credit: Jestico + Whiles