UCL's BREEAM-outstanding building by Perkins&Will is a blank canvas for research into people's reactions to sensual influences such as smell, but its own impact on the environment is constrained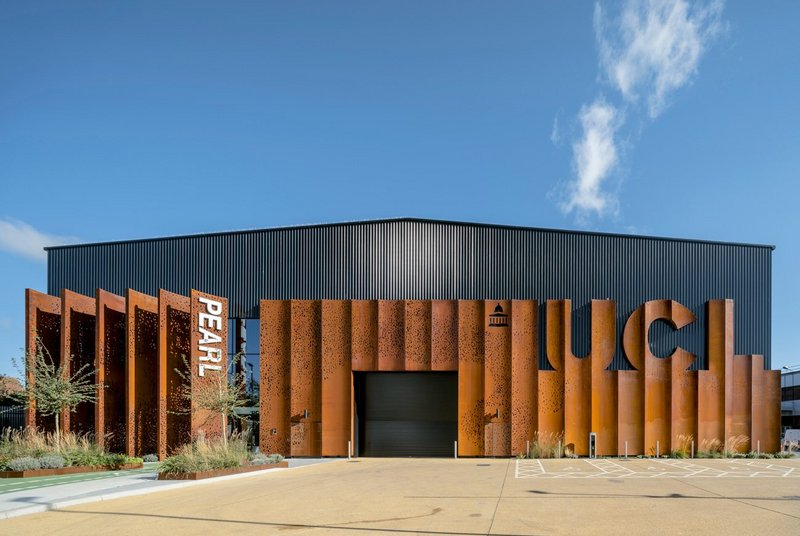 UCL PEARL. Credit: Timothy Soar
RIBA East London regional winner
UCL PEARL, Dagenham
Perkins&Will, formerly Penoyre & Prasad, for University College London
Contract value: £18m
GIA: 5,650m2
Cost per m2: £3,186
A delightful and accomplished response to the extraordinary brief of creating 'a building to house the world', PEARL (Person Environment Activity Research Laboratory) at University College London's campus on the industrial outskirts of Dagenham is the university's first net-zero carbon in-use building.
With a floor area of 4,000m2, clear spans of 40m and a height of 10m, the laboratory space offers a blank canvas to house hugely varied and ambitious research experiments. Equipped with indoor ambient environments and sound systems, it can test the impact of 'real life' environmental conditions such as lighting, smell, touch, and sound on people's behaviours and perception.
This building typology can often allow pragmatic, technical considerations to overwhelm those of aesthetics. However, the architect has here successfully finessed the design with careful detailing and a clever materials palette to lighten the mass of the building and provide a welcoming environment to scientists and visitors alike.
Whereas the main laboratory facility provides a environment akin to being inside a black box, an autonomous two-storey cross-laminated timber (CLT) structure located within the cavernous volume provides a public entrance on a more human scale, along with community facilities, workshops, and flexible academic workspaces. The public entrance has been oriented not only to permit viewing windows deep into the heart of the laboratory, but to open the workspaces to natural daylight and views over the surrounding nature reserve.
The front elevation has been adorned with vertical panels of scalloped oxidised steel, the form of which is a nod to the sculptural concrete roofline of the building's listed neighbour. The panels have been perforated with an abstracted representation of the patterns derived from crowd flow analysis and the murmuration of starlings, which intensify around the main entrance to help guide visitors to the reception.
For a building focused on creating environments, it limits its own impact on the wider environment, achieving BREEAM 'outstanding'. Adopting the 'lean, clean, green' approach, the envelope achieves a good level of airtightness, and mechanical ventilation achieves 70% heat recovery. Air source heat pumps eliminate the need for gas provision, and the roof is fitted with a PV array some three times the size of the building's own demands. Surplus energy can be directed to its neighbours, or back to the grid.
Contractor: VolkerFitzpatrick
Project management: AECOM
Structural and civil engineer: Atkins
Access consultant: Stantec
Transport consultant: Atkins
Landscape architect: Atkins
Quantity surveyor / cost consultant: Turner & Townsend
Fire consultant: Buro Happold
Acoustic engineer: Stantec
BREEAM assessor: Peter Brett Associates
Heritage consultant: JLL Heritage
Signage consultant: Placemarque
Theatre consultant: CharcoalBlue
Planning: BeFirst
Specialist acoustic consultant: Arup
Environmental / M&E engineer: Stantec
See the rest of the RIBA East London winners here. And all the RIBA Regional Awards here.
If you want to understand the whole RIBA Awards process visit architecture.com
RIBA Regional Awards 2023 sponsored by Gaggenau, EH Smith and Autodesk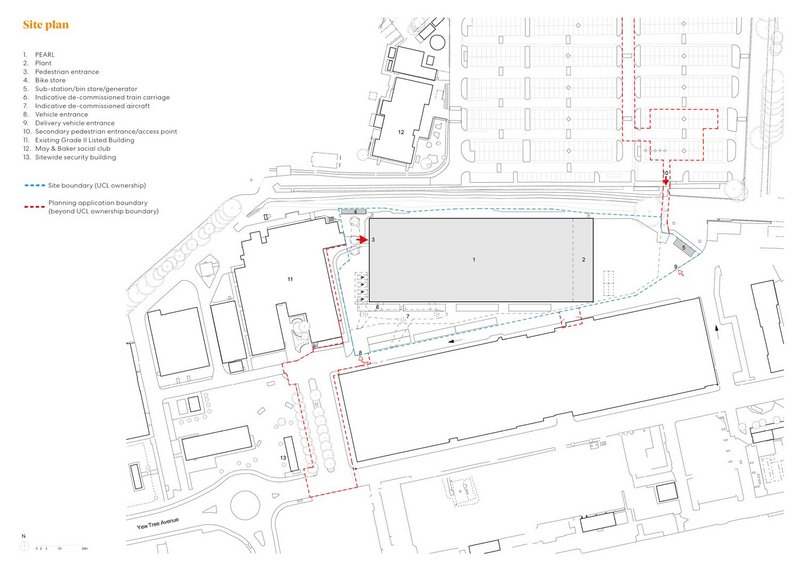 Credit: Perkins&Will, formerly Penoyre & Prasad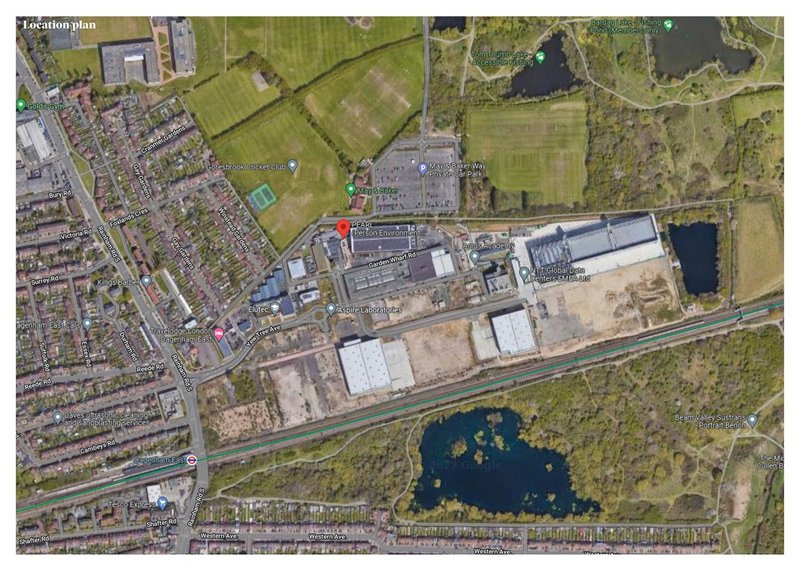 Credit: Perkins&Will, formerly Penoyre & Prasad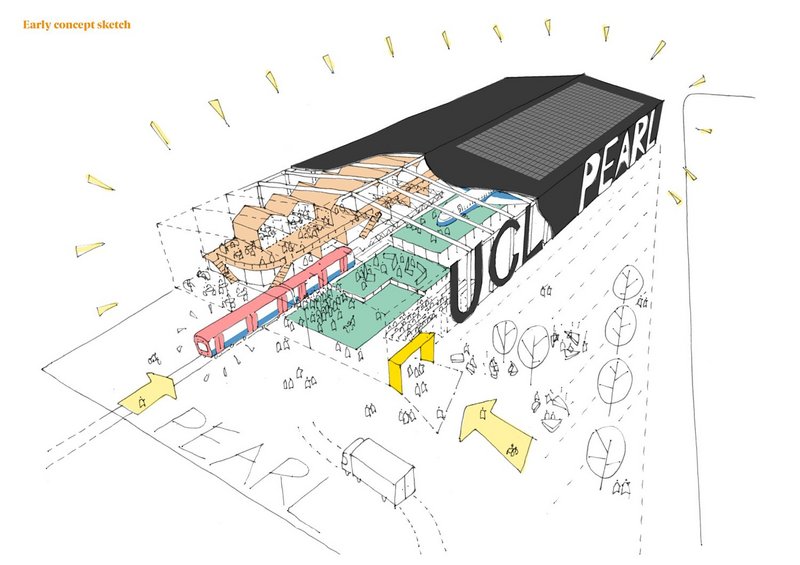 Credit: Perkins&Will, formerly Penoyre & Prasad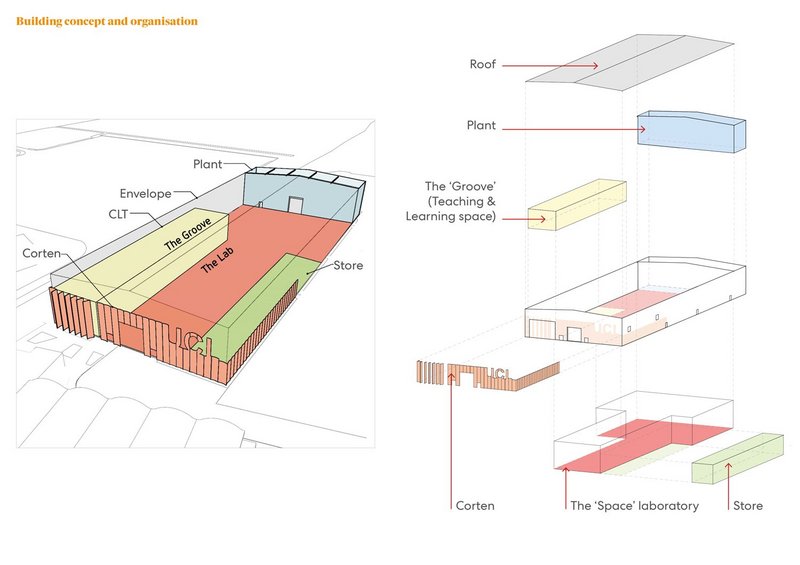 Credit: Perkins&Will, formerly Penoyre & Prasad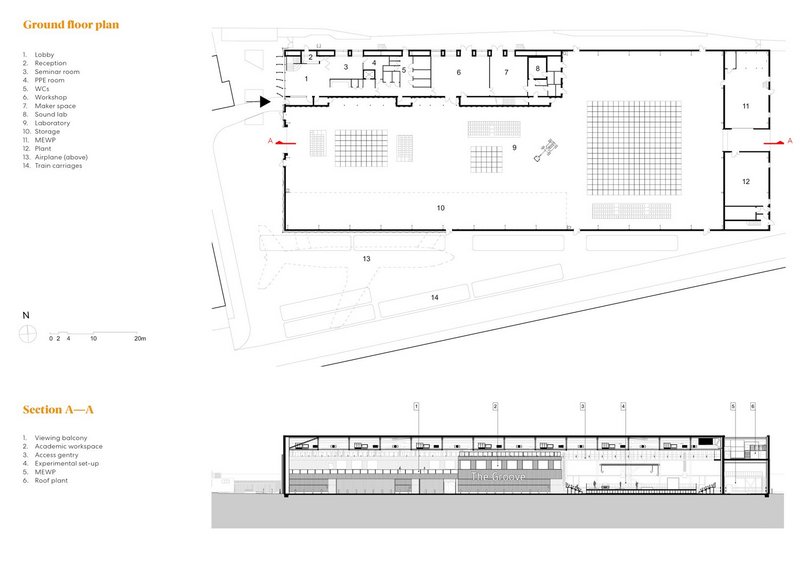 Credit: Perkins&Will, formerly Penoyre & Prasad