5th Studio's redevelopment of an industrial shed into workshops for individuals working in design and manufacturing sets a benchmark and nets London's Sustainability Award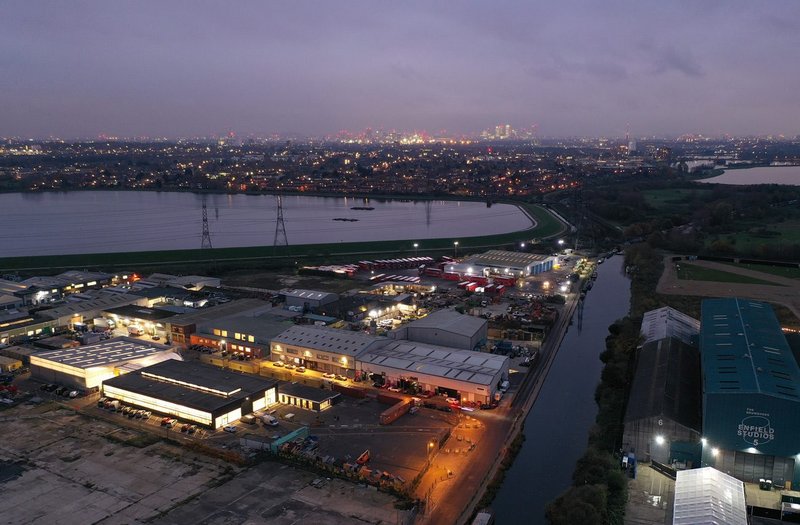 Bloqs. Credit: Bloqs
RIBA London Regional Award 2023
Sustainability Award, sponsored by Autodesk
Bloqs, Enfield
5th Studio for Enfield Council and Bloqs
Contract value: £2,360,000
GIA: 3,144m2
Cost per m2: £750
Set within Enfield's wider Meridian Water masterplan, this slick, bright and forward-thinking new building is home to a buzzing social enterprise which seeks to provide the answer to London's increasing need for new, inexpensive workspaces to house a growing multitude of young people wanting to pursue careers in 'making'. A former vehicle testing facility with little architectural merit, this building was prevented from demolition and given a new lease of life, on a very tight budget.
With more and more old workshops around the city being redeveloped as part of urban regeneration programmes, and therefore lost to their original tenants, this airy 'shed' and related surrounding ancillary spaces now offer an affordable home to a number of manufacturing activities, ranging from joinery to metalwork and from sewing to spray-painting. The setup provides a comprehensive mix of necessary functions, including flexible classrooms for technical education, cheery Portakabin office space for startups, and a canteen for social interaction and essential storage – encouraging people to try their hand at a host of skills. It is clear that a real community of makers has formed among the users of this complex.
While the architectural identity of the shed relies largely on efficiency and providing maximum usability for all stakeholders at minimal cost, the simplicity and easy-to-maintain nature of the building materials chosen and the abundance of natural light are impressive and uplifting.
The jury was impressed by the obvious collaborative approach between client, architect and users, who all engaged positively and proactively with the environmental design of the building. Bloqs has a circular approach to heating – a new biomass boiler is fed by waste timber produced from makers in the building, while new solar photovoltaics on the roof provide electricity. There was also a waste-not approach to its fit-out: materials for the refurbishment were sourced from across London. cross-laminated timber partitions that were being removed from an architect's office were repurposed, windows destined for scrap were reappropriated for the café shopfront, and many of the landscaping components are from industrial waste products. The site takes a high-value, low-maintenance approach to drainage, collecting rainwater run-off in rain-gardens to feed biodiverse planters on site.
This clever and very practical initiative cries out to be the first of many other similar facilities to be repeated across the UK, encouraging more like-minded people to develop an interest in design and manufacturing, and to hone useful skills that are greatly lacking across the country.
See the rest of the RIBA North London winners here. And all the RIBA Regional Awards here.
To find out more about the whole RIBA Awards process visit architecture.com
RIBA Regional Awards 2023 sponsored by Gaggenau, EH Smith and Autodesk
Credits
Contractor: Ashe Construction
Structural engineer: ARUP
Environmental / M&E engineer: ARUP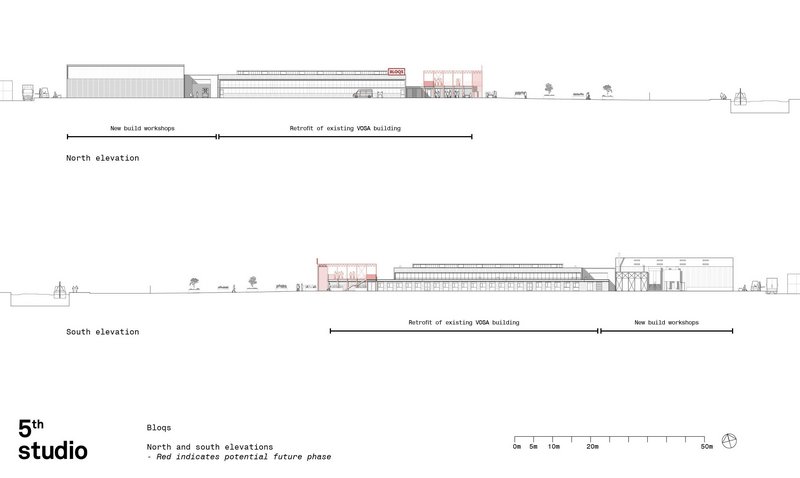 Credit: 5th Studio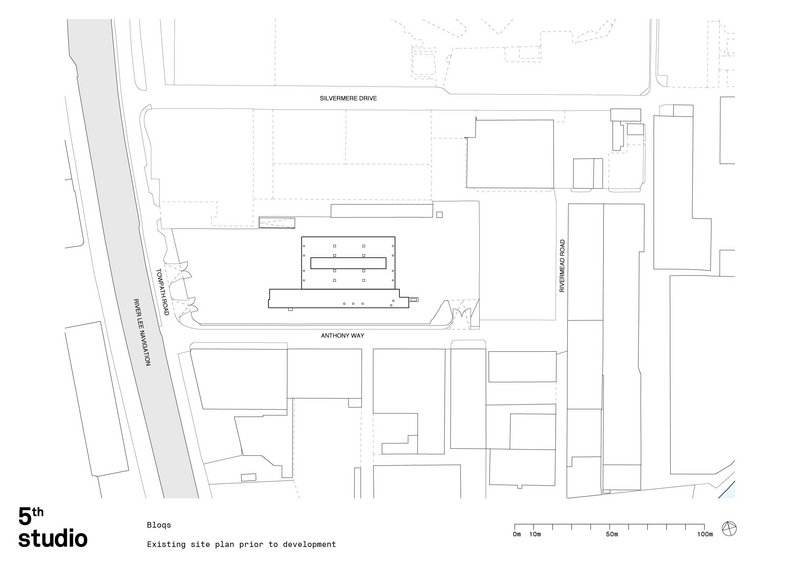 Credit: 5th Studio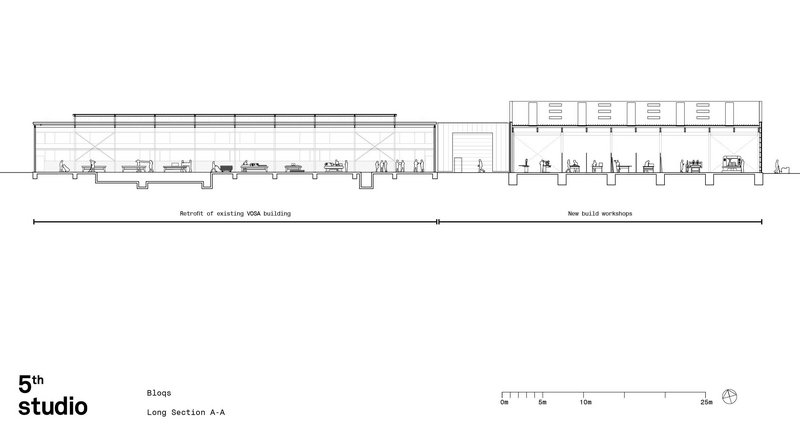 Credit: 5th Studio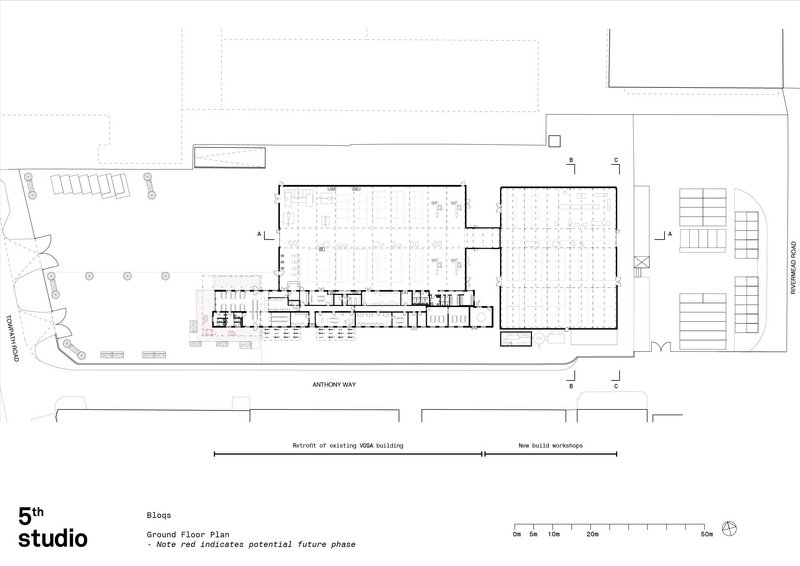 Credit: 5th Studio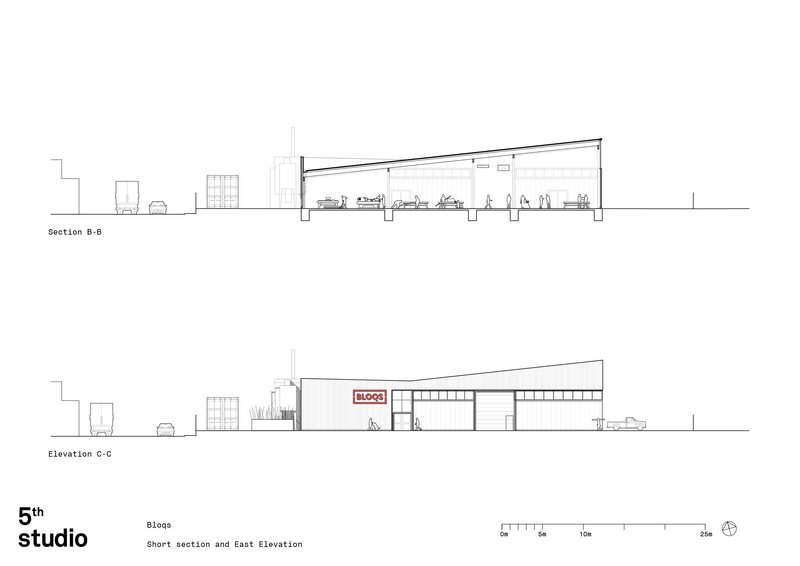 Credit: 5th Studio