Community facilities and housing include a children's post-school club, adventure playground and theatre education charity which have lifted a deprived area and contribute to a wider plan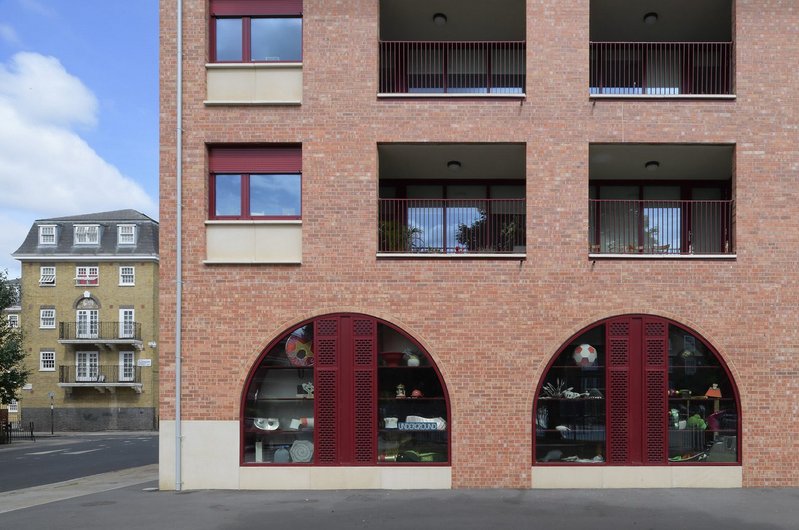 Central Somers Town Community Facilities and Housing. Credit: David Grandorge
RIBA London Regional Award 2023
Central Somers Town Community Facilities and housing, Camden
Adam Khan Architects for London Borough of Camden
Contract value: Confidential
GIA: 1,733m2
Central Somers Town Community Facilities and Housing are part of a larger masterplan commissioned by the London Borough of Camden for an extensive area within the very deprived Central London neighbourhood of Somers Town, adjacent to St Pancras station. Adam Khan Architects was assigned Plot no.10 and asked to design and supervise the construction of a flexible community children's facility as well as that of several housing units for social rent.
These buildings have been very well received both by tenants and the wider community. The ground floor is occupied by a successful, robustly detailed post-school club for 4-11-year-olds that also welcomes parents onto its premises; and by a theatre education charity called Scene & Heard which engages 400 children. The former also has a very generous outdoor adventure playground, much appreciated by many children in the area. Internally, Douglas Fir glazed partitions are used to create functional rooms and cosy nooks, bringing intimacy and calm to the space. By incorporating a large football pitch at rooftop level, the architect was able to adhere to a challenging constraint of no loss of existing open space on the site.
The taller red-brick housing is both confident and challenging. The ubiquitous red brick recurs throughout, along with a string of unconventional, swooping inverted arches that enclose the rooftop pitch, a motif that's repeated across the park. Inside, the flats are generous, with large windows protected by European-style metal roller blinds, allowing for natural ventilation and cooling.
The jury commended the Central Somers Town Community Facilities and Housing as a key community asset which is a marked improvement on the previous facility on the site.
See the rest of the RIBA North London winners here. And all the RIBA Regional Awards here.
To find out more about the whole RIBA Awards process visit architecture.com
RIBA Regional Awards 2023 sponsored by Gaggenau, EH Smith and Autodesk
Credits
Contractor: Neilcott Construction Ltd
Structural engineer: Price & Myers
Environmental / M&E engineer: Max Fordham
Landscape architect: Jonathan Cook Landscape architects
Landscape architect: LUC Landscape Architects
Sustainability: Max Fordham
Acoustic engineer: Max Fordham
Adventure playground engineer: Apes at Play
Graphic design: Objectif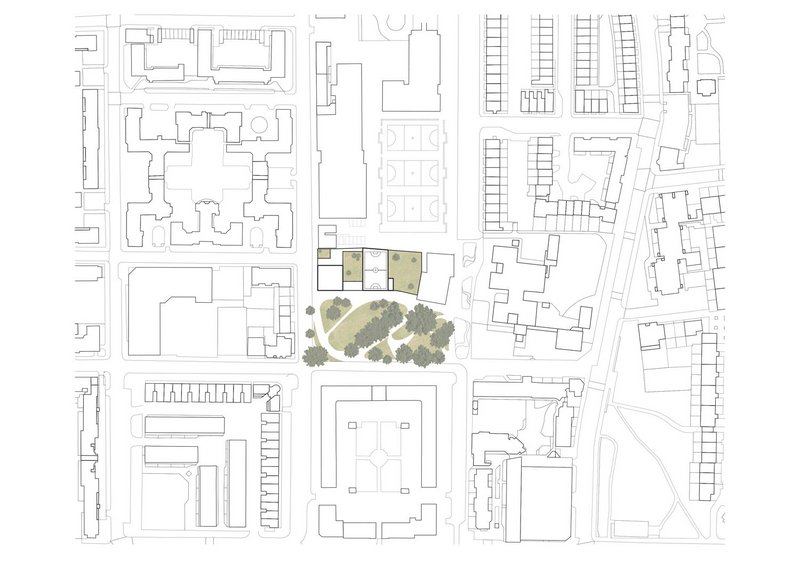 Credit: Adam Khan Architects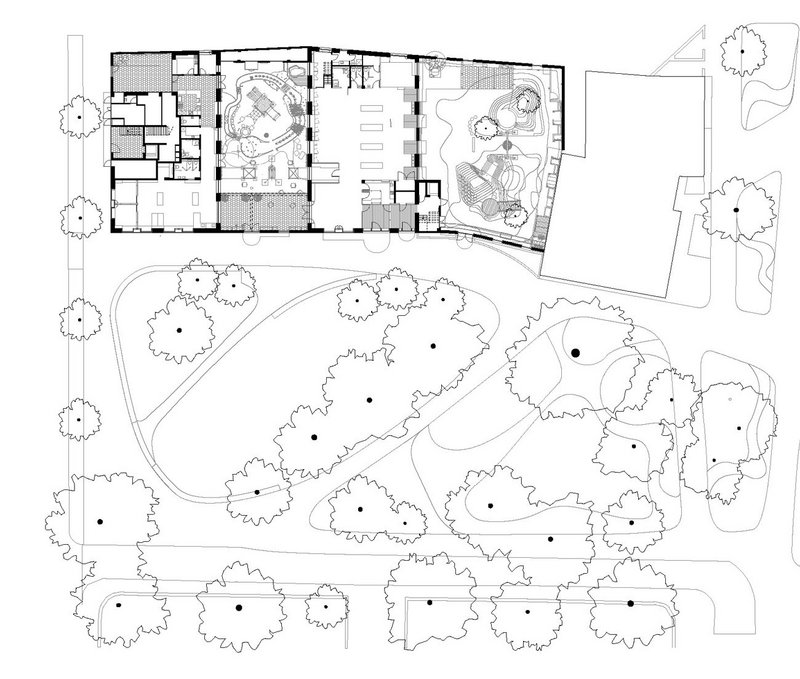 Credit: Adam Khan Architects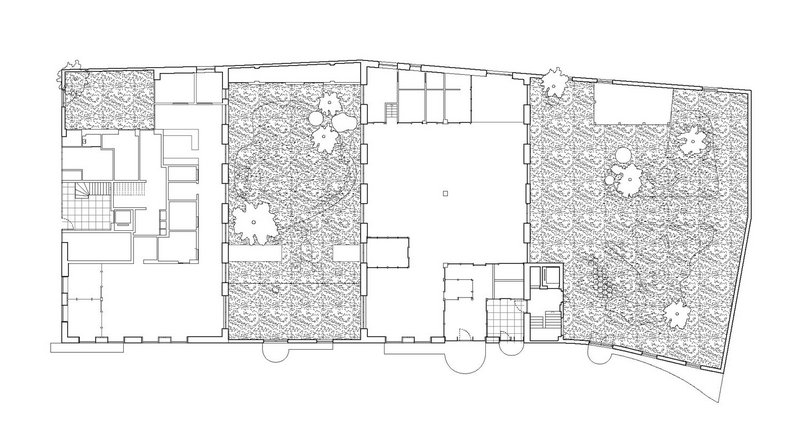 Credit: Adam Khan Architects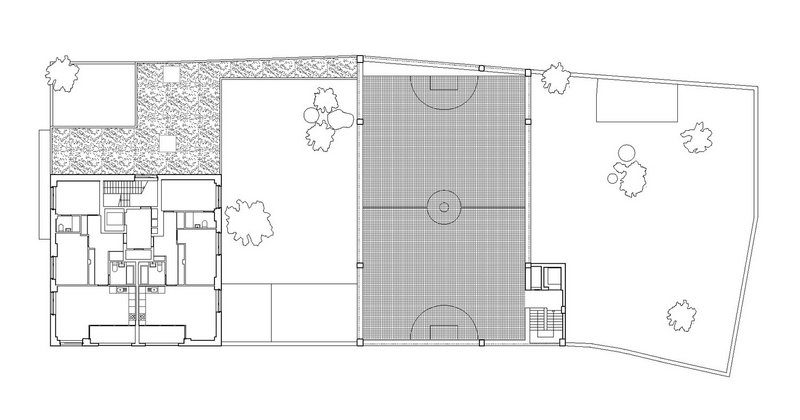 Credit: Adam Khan Architects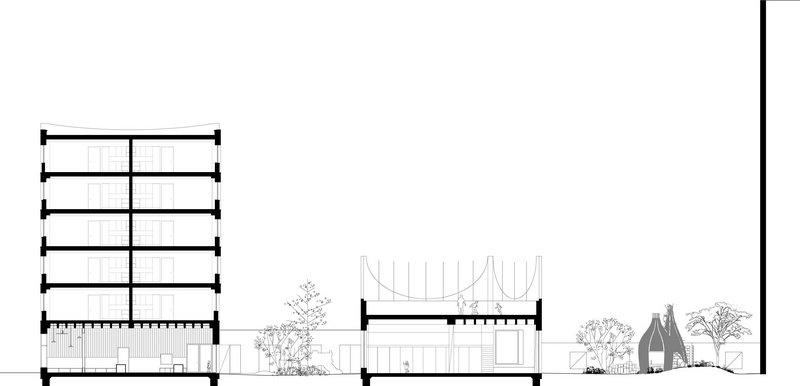 Credit: Adam Khan Architects