Extensive research into Denys Lasdun's intentions for the adaptability of his brutalist building lay behind Burwell Architects refurbishment and update of the Institute of Advanced Legal Studies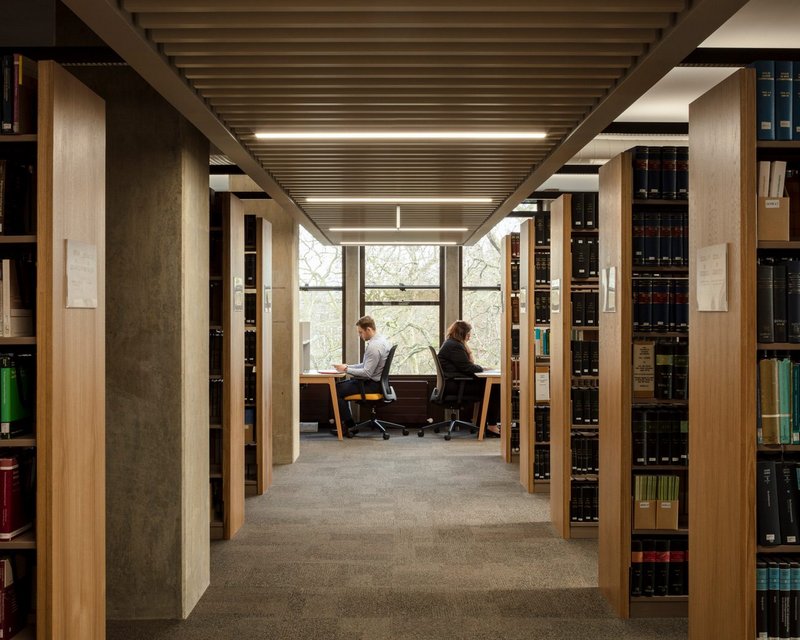 Institute of Advanced Legal Studies. Credit: Ben Blossom
RIBA London Regional Award 2023
Institute of Advanced Legal Studies, Holborn
Burwell Architects for Institute of Advanced Legal Studies, University of London
Contract value: Confidential
GIA: 6,346m2
The Institute of Advanced Legal Studies, with its world-class library, is located on the upper floors of one of London's best-known brutalist buildings: the Denys Lasdun-designed, grade II*-listed Charles Clore House on the corner of Russell Square. This project by Burwell Architects sensitively refurbishes the 1970s building, which was in great need of modernisation, particularly in relation to its services and sustainability.
Apart from improving the services and introducing much-needed secondary glazing, the main interventions extended to reorganising the library, administration, and academic research spaces, as well as improving accessibility. The reception is now moved from the fourth to the second floor and views towards Russell Square and the surrounding neighbourhood have been opened up for the enjoyment of its occupants.
Apart from technical advances such as new lighting, and the elegant new furniture, the improvements are mostly hard to identify, as the fit-out is subtle and appropriate – a mixture of the original palette and new materials that blend very well with the historical ones.
On the top floor, the generous and stylish directors' offices and meeting room, created from a different previous configuration, are testimony to the architect's ability to be creative while abiding by the considerable restrictions of the structure's listed status.
Rigorous research into the building's history supported the argument that Lasdun's original design intent was for it to be adaptable. This led to the main intrusive move: the removal of the less significant internal partitions back to effectively shell and core, to enable the introduction of new interventions to suit contemporary requirements. Additionally, the existing decorative paint layers were stripped away to express the 1970s concrete structures, before new elements were introduced to interface with them.
The previous ceiling service raft element was reinterpreted into a contemporary version with slatted details that echo the original in a respectful manner and with new services following the previous servicing strategy.
The architect invested much care and attention to ensure legibility between the old and the new, but finely tuned so that the new elements do not contrast or compete with the original architecture. This is evident in the slightly offset relationship where new partitions meet the existing concrete structures, the colour matching of the new secondary glazing to the original glazing frames, and the choice of floor finishes. The result is a visually coherent design with well-enjoyed spaces.
The jury felt that this project was a true labour of love, conducted by a team that quite selflessly undertook much careful research to ascertain the specific architectural language they were dealing with, and that did all it could to minimise the impact of its own decisions on the original design. The project was conducted over four phases of operation, one floor at a time, allowing the library to function on two floors throughout the entire construction period.
See the rest of the RIBA North London winners here. And all the RIBA Regional Awards here.
To find out more about the whole RIBA Awards process visit architecture.com
RIBA Regional Awards 2023 sponsored by Gaggenau, EH Smith and Autodesk
Credits
Contractor: Overbury
Structural engineer: Price & Myers
Environmental / M&E engineer: Fowler Martin
Acoustic engineer: Ion Acoustics
Quantity surveyor / cost consultant: Currie Brown
Heritage consultant: Alan Baxter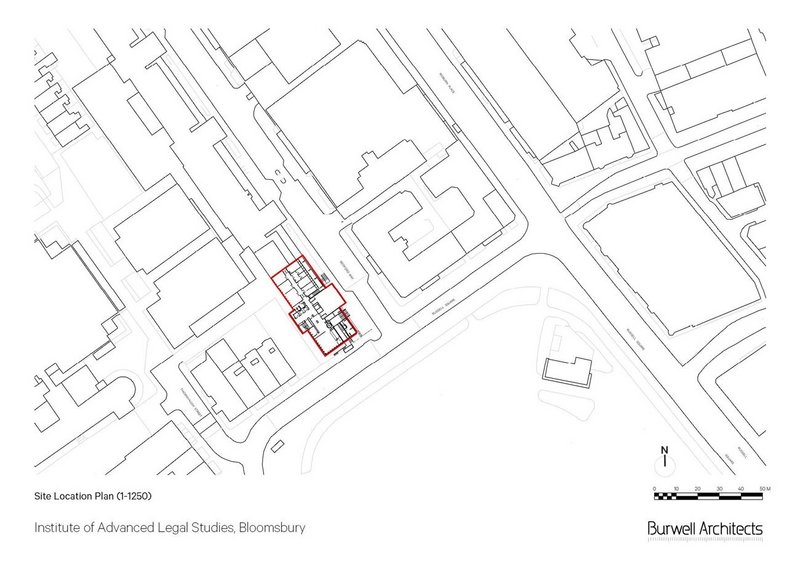 Credit: Burwell Architects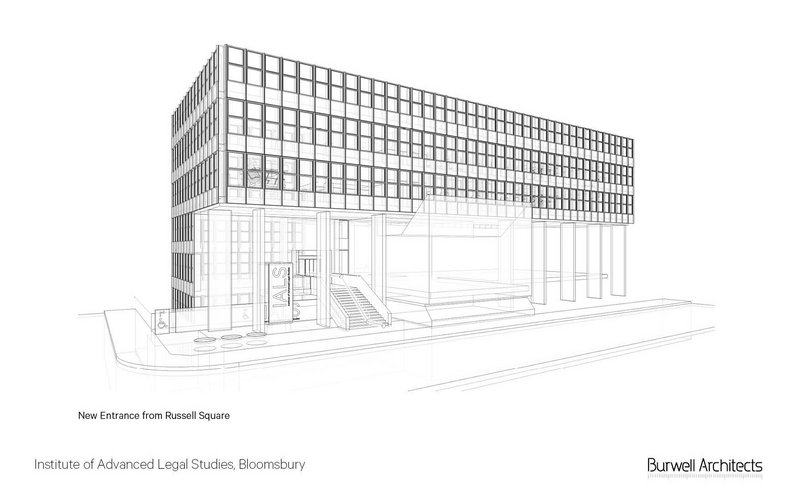 Credit: Burwell Architects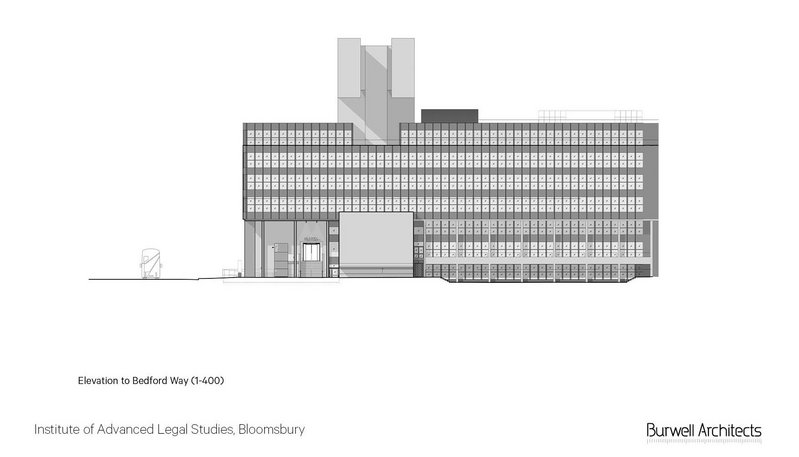 Credit: Burwell Architects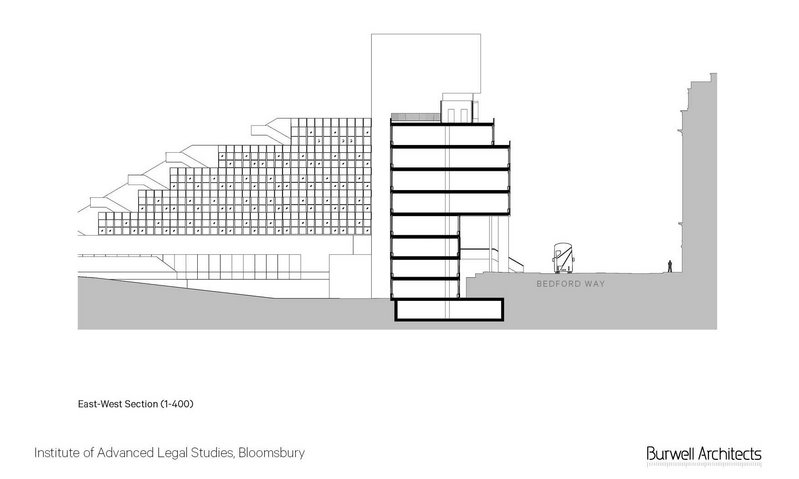 Credit: Burwell Architects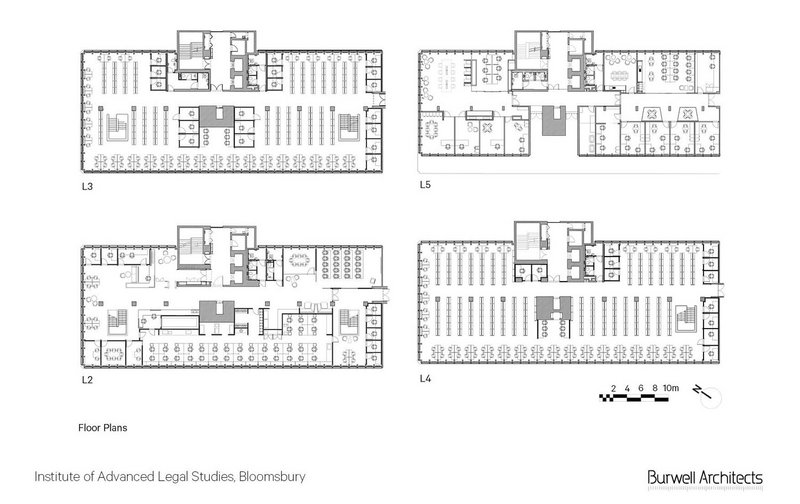 Credit: Burwell Architects