Carmody Groarke and Charcoalblue have transformed a Victorian theatre with a faux Weimar ambiance for the musical Cabaret, using light-touch, demountable interventions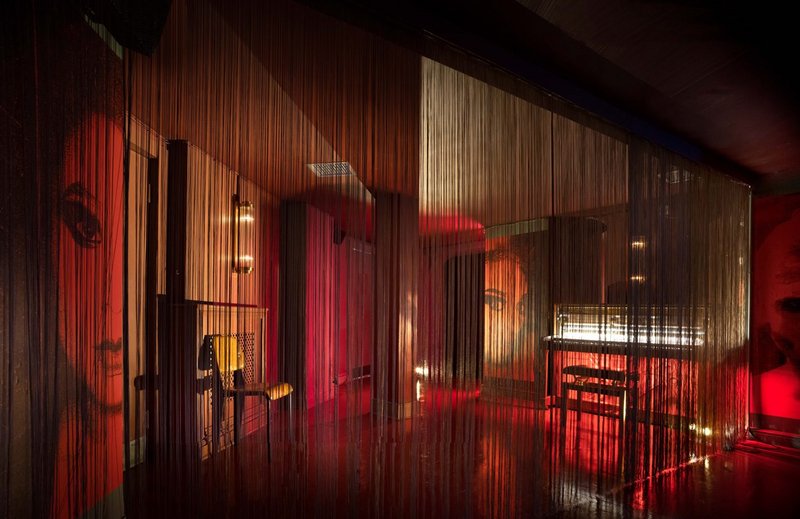 The Kit Kat Club at the Playhouse Theatre. Credit: Philip Vile
RIBA North London Regional Award 2023
The Kit Kat Club at the Playhouse Theatre, Westminster
Carmody Groarke with Charcoalblue for Ambassadors Theatre Group
Contract value: Confidential
GIA:2050m2
During the height of the Covid pandemic period, the Ambassador Theatre Group (ATG) decided to totally repurpose the Victorian, grade II-listed Playhouse Theatre in London's West End in order to stage a new, immersive production of the musical Cabaret. Carmody Groarke has created a faux Weimar 1920s ambiance that completely conceals the 1885 building.
Transforming the normal front-door arrival sequence to an underground peregrination that takes audiences through a confined basement and past actors' changing rooms and a number of bars, the project sets the scene even before the curtain is lifted.
Most significantly, the actual performance space has been radically altered, with the classic proscenium-arch arrangement replaced by a 'theatre in the round' configuration, allowing cabaret-style tables to be put at the foot of the stage. The rake of the seating was also altered to create better sightlines and is intended to be reversible at the end of the run of this very successful show. All these transformations were achievable thanks to a significant reduction of seat numbers, but while dropping the number of seats, the client has obtained considerably more valuable space for private dining or for interval entertaining.
The reimaginating and remodelling of the theatre plan form was an inspired key move given the constraints of the existing geometry and listed fabric. This move fulfils the spatial potential wonderfully and answers the brief for a 'cabaret' theatre function, giving the existing venue a new lease of life.
This philosophy carried through to details such as the horizontal drape element over the edge balustrades celebrating the curves that define the upper gallery, and the retention of the original chandelier in the former entrance lobby, albeit raised to a higher level to form part of the new bar's stage-set design.
The jury felt that the Kit Kat Club is a great example of how critical, light-touch interventions can transform an existing building. The key aspect of sustainability was in relation to the consideration given to the demountability of the new interventions. In addition, materials were salvaged and reused where possible, including the timber for the main set from original flooring, as well as some of the loose furniture.
See the rest of the RIBA North London winners here. And all the RIBA Regional Awards here.
To find out more about the whole RIBA Awards process visit architecture.com
RIBA Regional Awards 2023 sponsored by Gaggenau, EH Smith and Autodesk
Credits
Contractor: GF Holding
Design team lead and theatre consultant: Charcoalblue
Structural engineer: Atelier One (architecture) and KD Productions (scenic)
Theatrical Production: Gary Beestone Associates
Universal Design Consultant: Carmody Groarke and Charcaolblue
Quantity surveyor / cost consultant: Elliot Consulting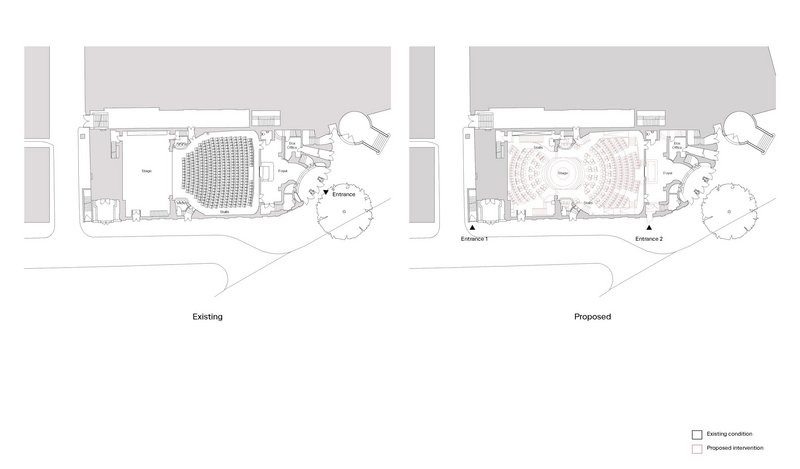 Credit: Carmody Groarke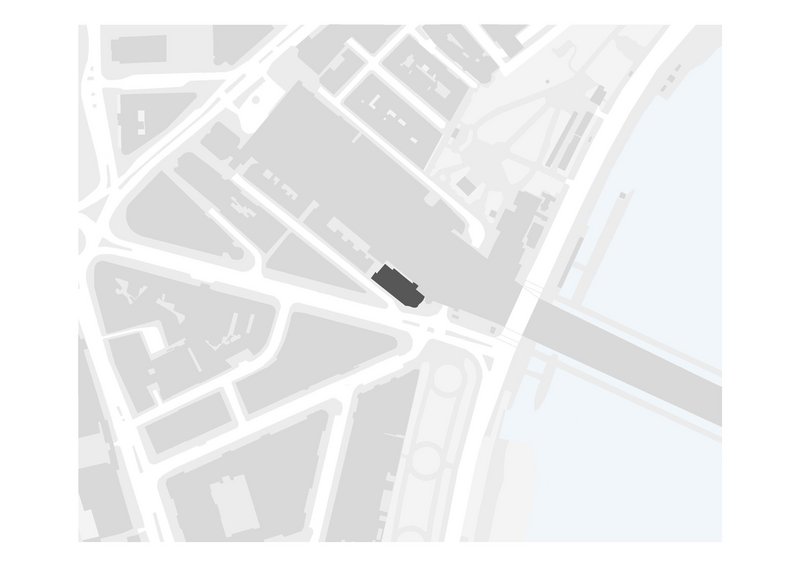 Credit: Carmody Groarke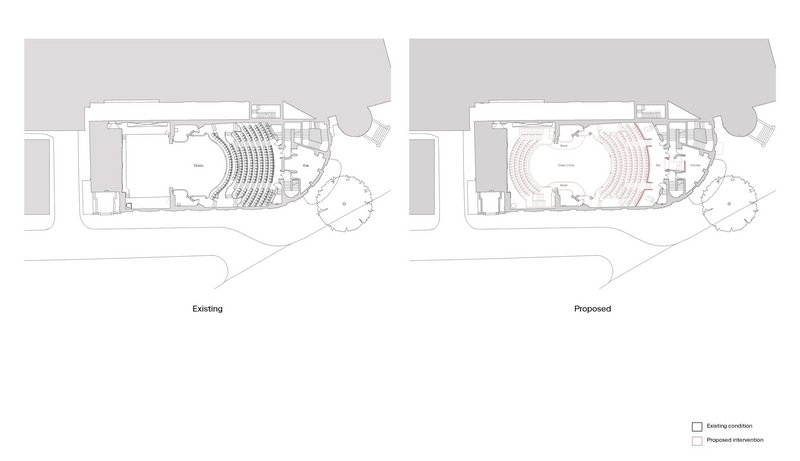 Credit: Carmody Groarke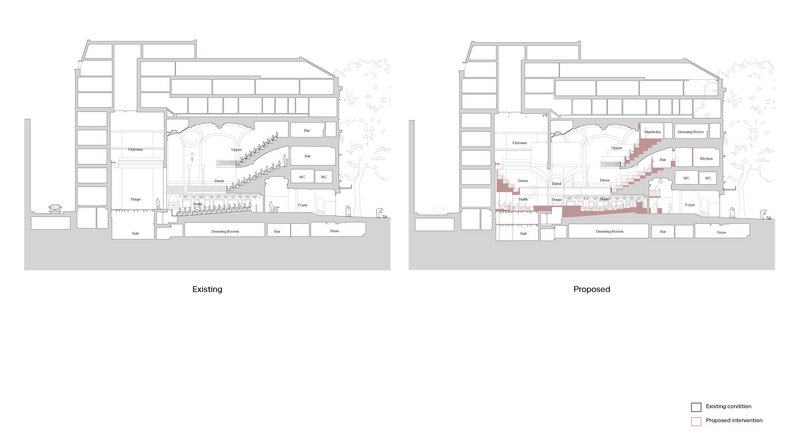 Credit: Carmody Groarke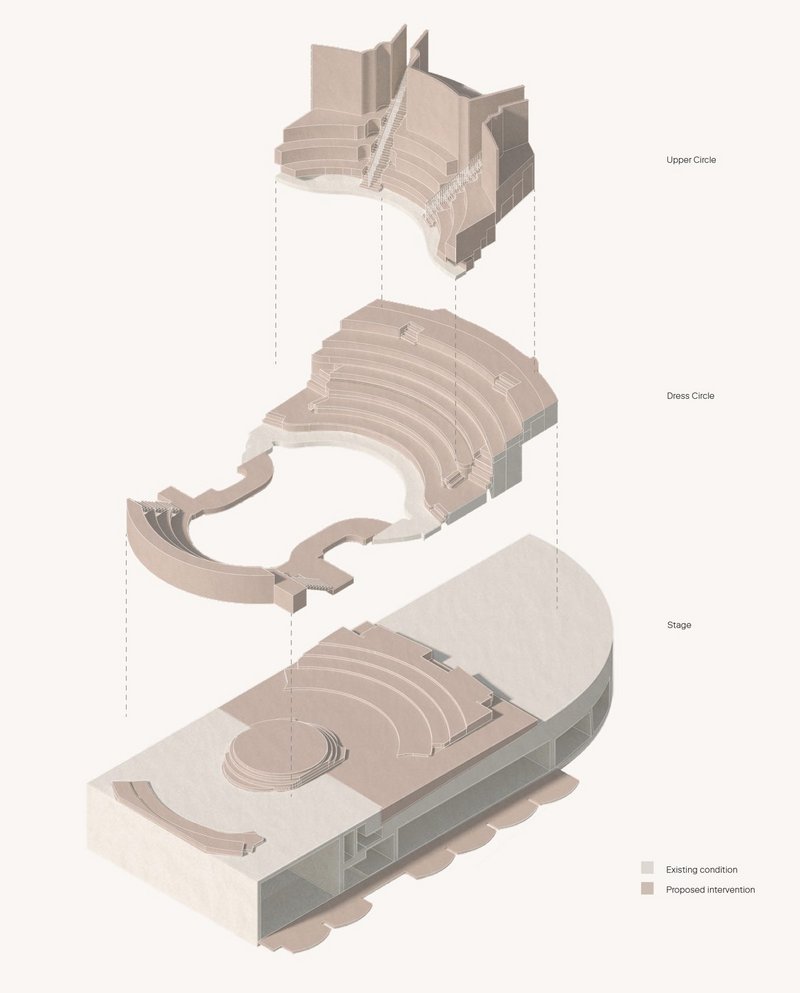 Credit: Carmody Groarke