Balancing found objects and original features with minimalism and modern finishes, Erbar Mattes has converted a former pub into an elegant family home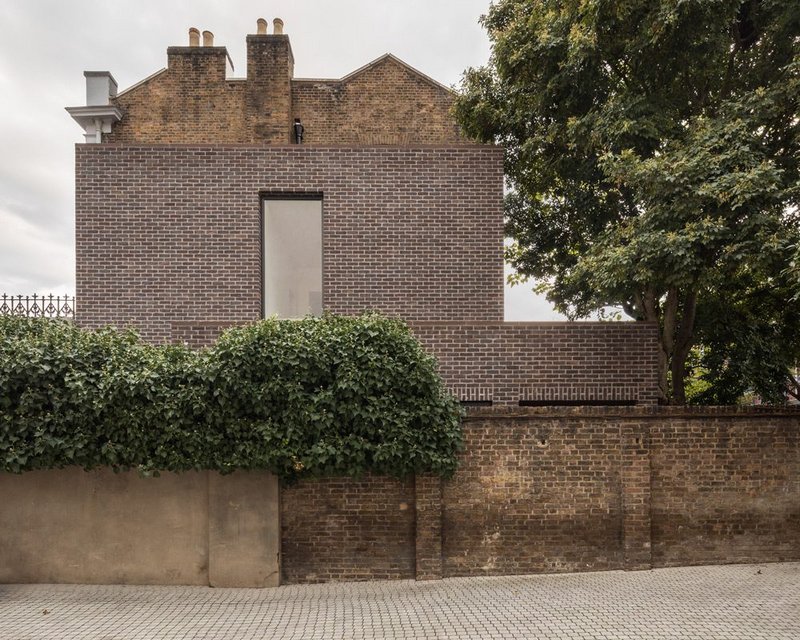 Blockmakers Arms. Credit: Ståle Eriksen
RIBA London Regional Award 2023
Blockmakers Arms, Hackney
Erbar Mattes for private client
Contract value: Confidential
GIA: 345m2
Set on a corner site on a mixed-use street just off the Regent's Canal, and well within the Canal Conservation Area, this grade II-listed former pub had a number of additions over its recent history which detracted from its primary significance. The decision by Erbar Mattes Architects to replace insignificant extension elements with new accommodation gives the building a new lease of life, providing an elegant home to an art-loving family.
While the front of the building is on the whole still very similar to the original, the rear has been transformed by the addition of a sturdy brown brick portico that unifies that facade's various elements and provides a useful transition zone between inside and out. The tone of the new bricks for the new extension and the pigmented concrete elements in the form of steps, copings, and sills was consciously chosen to complement existing brickwork, but with contemporary details providing a crisp but subtle differentiation at the same time.
Ground-floor and first-floor flats have been joined in a duplex, while the second floor remains an independent unit for rental with its own external staircase that gives direct access from the side passage connecting the street to the garden.
Internally the architect has pieced together a complex arrangement of spaces of different nature and size, tying them together with a continuous white resin floor. The interior mixes minimalism and re-use of original objets trouvés, and the jury particularly admired the grand master bedroom and the single, steep staircase. Modern finishes are removed to unveil original features such as cast-iron columns, panelled ceilings and walls, which have been restored sensitively to celebrate the original pub spaces. New joinery furniture elements were expressed and detached from the original fabric to reinforce the reading of the original spaces following the same design logic.
Externally, the rear courtyard garden is an exceptionally attractive space. Despite being overlooked by neighbouring windows and access balconies, its subtle vegetation and the gravel underfoot make this outdoor room a special hideaway from the hustle and bustle of surrounding streets.
The jury commended the success of this architecture which lies in the sensitive interface between the original restored fabric and the new insertions, allowing the juxtaposition of old and new to be balanced and visually complementary.
See the rest of the RIBA North London winners here. And all the RIBA Regional Awards here.
To find out more about the whole RIBA Awards process visit architecture.com
RIBA Regional Awards 2023 sponsored by Gaggenau, EH Smith and Autodesk
Credits
Contractor: Harris Calnan
Structural engineer: Morph Structures
Environmental / M&E engineer: Environmental Engineering Partnership
Quantity surveyor / cost consultant: CLPM
Arboriculturalist: Tim Moya Associates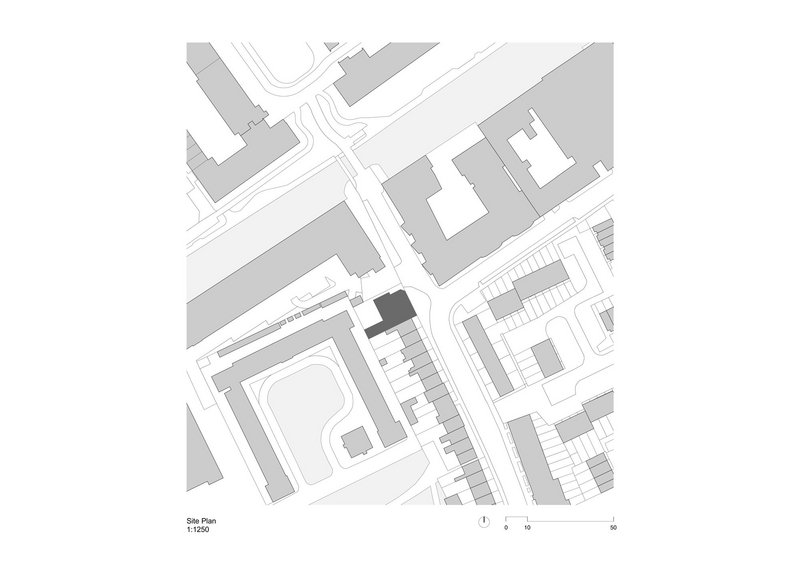 Credit: Erbar Mattes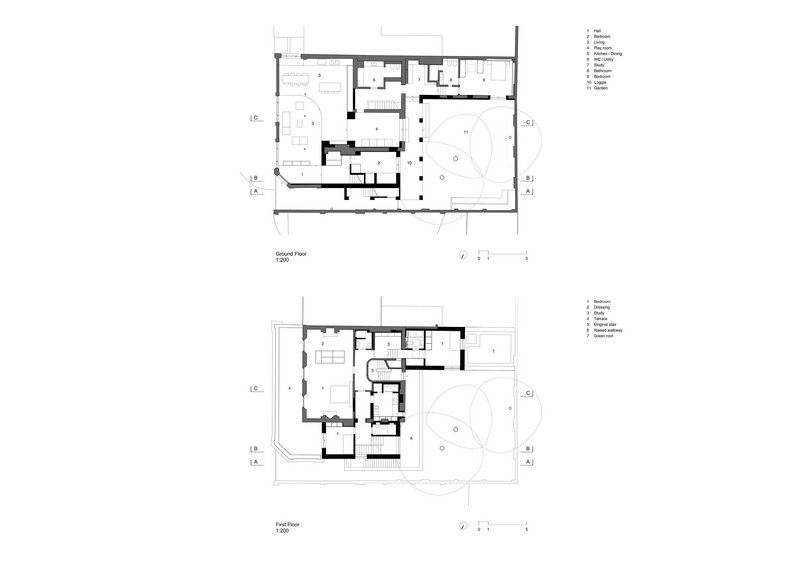 Credit: Erbar Mattes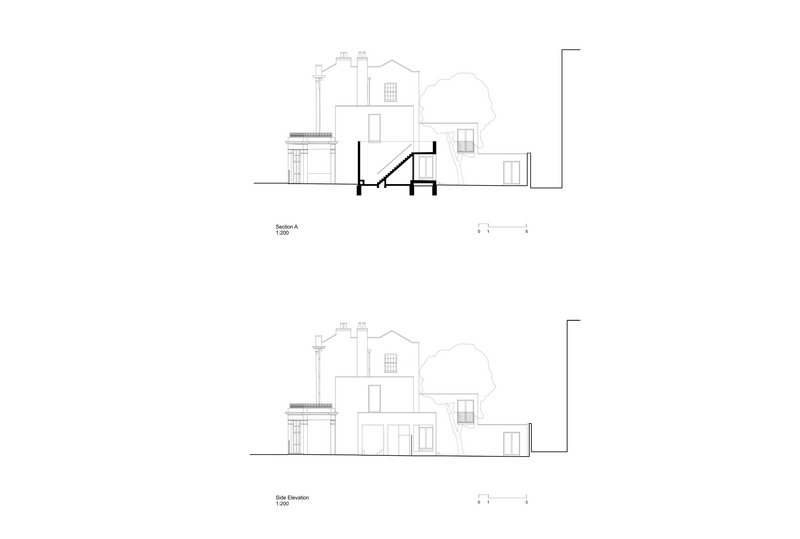 Credit: Erbar Mattes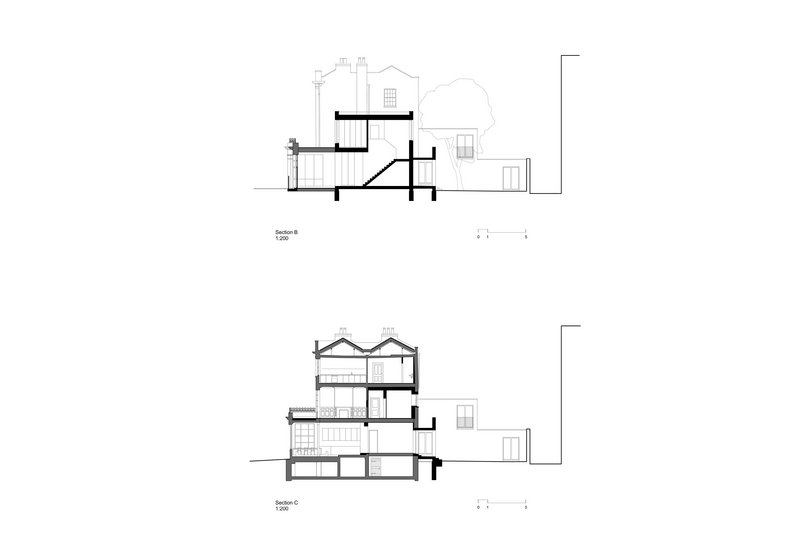 Credit: Erbar Mattes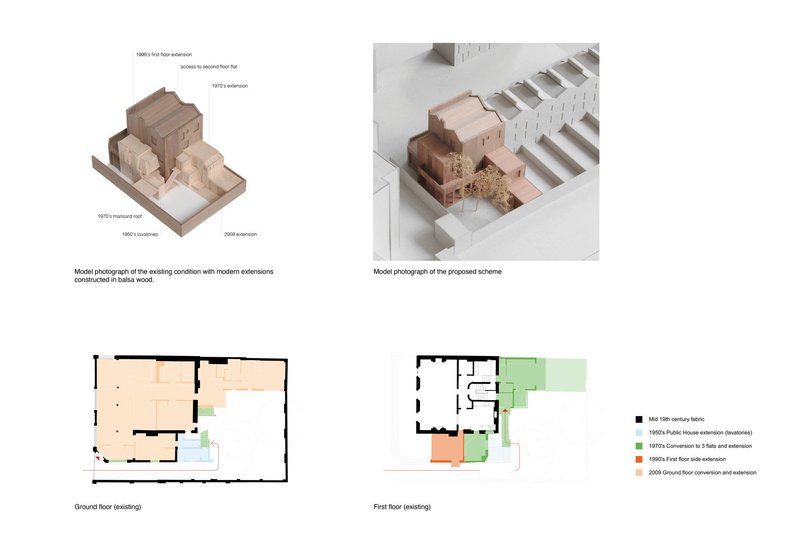 Credit: Erbar Mattes