Generously proportioned and environmentally-aware 'riad-style' house by Hayhurst & Co wins RIBA London Regional Award and Claire Taggart Project Architect of the Year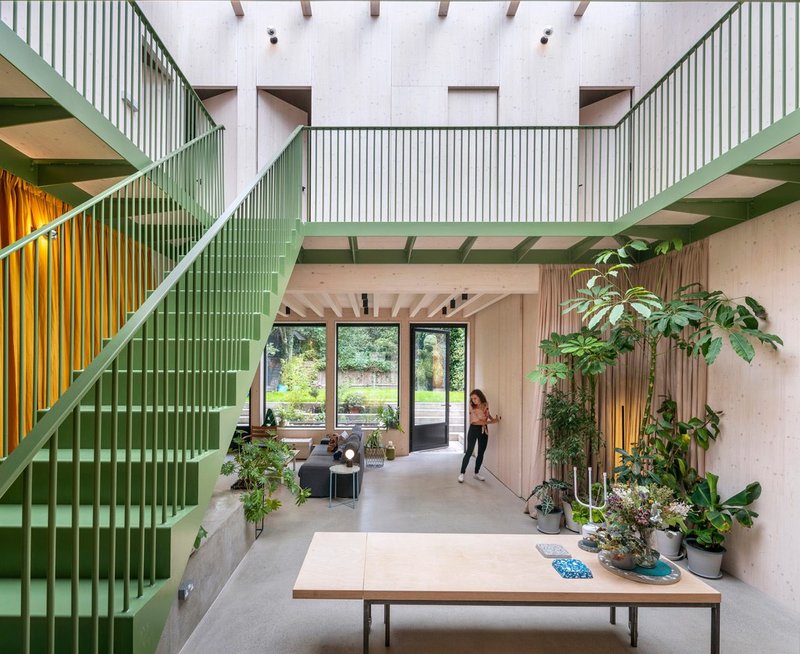 Credit: Green House. Credit: Kilian O'Sullivan
RIBA London Regional Award 2023
Project Architect of the Year Claire Taggart
Green House, north London
Hayhurst & Co Architects for private client
Contract value: £559,000
GIA: 189m2
Cost per m2: £2,957
Built on a very tight budget, this generous five-bedroom family home in the Clyde Circus Conservation Area of Tottenham is an inspiring example of what can be achieved with a creative and ambitious approach to design.
The excellent collaboration between architect and client and the slowdown imposed on the project by the Covid pandemic have resulted here in an extremely well-considered home that is not only ultra-practical and architecturally exciting, but also highly innovative from a sustainability perspective.
Hidden away down a modest back-land alley, Green House has replaced a building in extremely poor condition that had been used as a house in multiple occupation (HMO) and was unable to deliver family accommodation to the standards required.
The current house, designed by architect Hayhurst & Co, is set back from the road, with a generous landscaped courtyard acting as the entrance foyer to the home. While the front elevation, made up of sliding polycarbonate roofing sheets, makes the new house stand out from its anonymous brick neighbours, the greatest quality of the design in the jury's view is to be found internally, where all spaces are bathed in natural light and their proportions are pleasingly generous.
Internally, the jury found the way the rooms interconnected interesting, whether via subtle changes of level, bold or concealed staircases, or the unusual first-floor access balcony that encircles the tall top-lit internal courtyard. The 'riad-style' atrium is successfully able to supply passive stack ventilation.
The ample communal ground floor, with its generous headroom, has been carefully considered in terms of how it might be used by the family. Its sweeping curtains offer the possibility of subdividing the overall space into more secluded rooms, whether for cooking, eating, or sitting, and of opening or closing off views of the garden. By contrast, the bedrooms and bathrooms on the first floor are intentionally more contained, comfortably cellular, perfect for their function.
There are many further pleasant surprises in this suburban house: the terrazzo finish in the kitchen and cloakroom, handmade by the client; the relaxing, child-free oasis roof terrace; the passion for plants, whether indoors or outdoors; the children's bunk bed.
Green House is a paragon of cross-laminated timber, the house being constructed using the material, which is left exposed internally. The project demonstrates how newbuild housing can embrace mass timber, natural daylighting, passive ventilation strategies and renewable technologies under one roof. The jury praised the way biophilic design is used as a device for natural cooling and shading, ensuring a sense of wellbeing in the building.
See the rest of the RIBA North London winners here. And all the RIBA Regional Awards here.
To find out more about the whole RIBA Awards process visit architecture.com
RIBA Regional Awards 2023 sponsored by Gaggenau, EH Smith and Autodesk
Credits
Contractor: Rebuild London
Project Architect: Claire Taggart
Structural engineer: Iain Wright Associates
Environmental / M&E engineer: Mesh Energy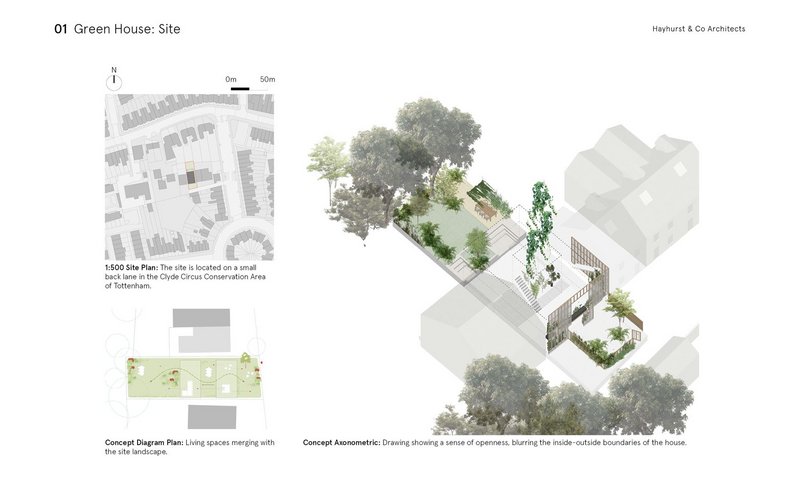 Credit: Hayhurst & Co Architects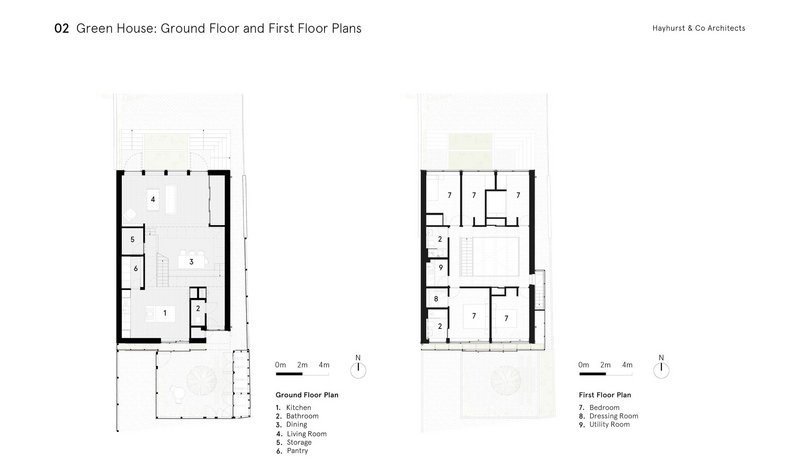 Credit: Hayhurst & Co Architects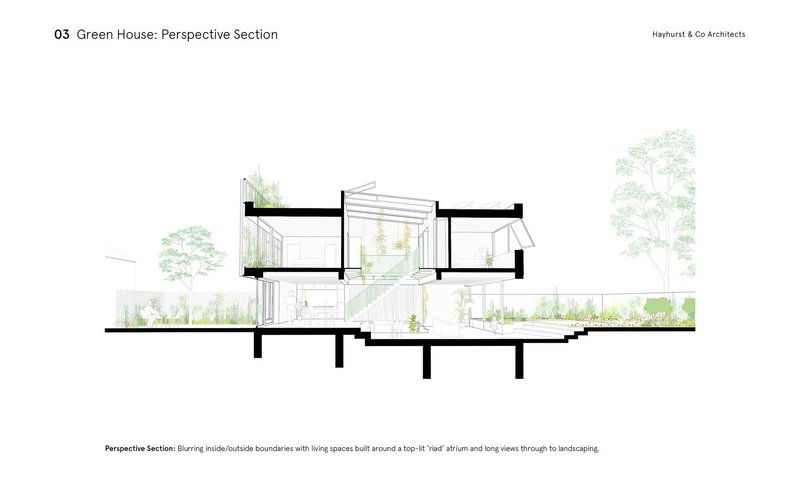 Credit: Hayhurst & Co Architects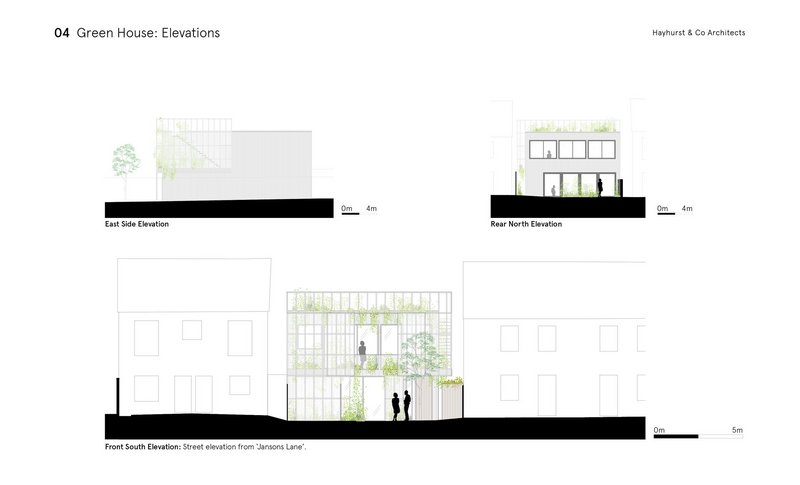 Credit: Hayhurst & Co Architects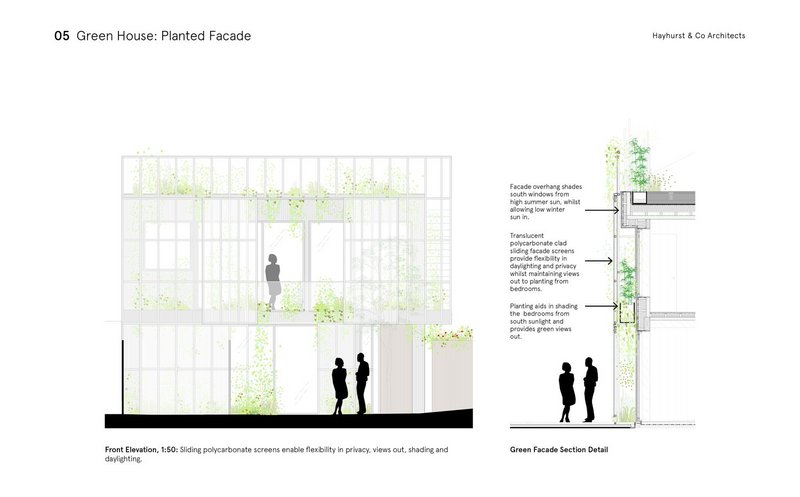 Credit: Hayhurst & Co Architects