A love of materials shared by architect and client is reflected in impressive detail in this retrofit of a 1930s former factory into artists' studios that mix work and play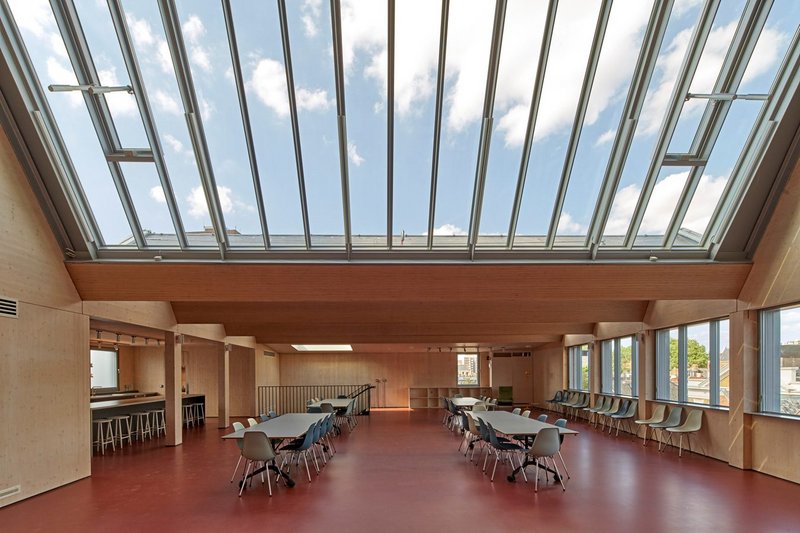 Chart Street Studios. Credit: Edmund Sumner
RIBA London Regional Award 2023
Chart Street Studios, Hackney
Ian Chalk Architects for Heyne Tillett Steel
Contract value: Confidential
GIA: 1,407m2
Tucked away from the hustle and bustle of the Old Street Roundabout, the Chart Street Studios, designed by Ian Chalk Architects, is a masterpiece for its restrained and elegant reuse of an abandoned, but still very solid, 1930s former furniture factory.
Accessed discreetly from the street through a delightful and intimate private courtyard, each floor is interesting and different in terms of how it is used and fitted out, benefitting throughout from a calm that feels very appropriate and inspiring for a creative but highly professional working environment.
The office facilities provided through the building are thoughtful and well-designed, from the 'fun' lower-ground-floor individual 'Covid booths' to the changing room with ironing board and the decorative bike racks. A wonderfully light multi-purpose space at the top of the building is the jewel in the crown of the entire retrofit. Here, the elegant open kitchen/bar clearly signals that office parties and seminars occur at the drop of a hat, and that social life and professional development go hand in hand with more traditional task work.
The architectural detailing throughout the building is also impressive for being highly considered and refined, a clear reflection of the client and architect team's evident love and understanding of materials. The single continuous steel handrail on the stairs is a good example, as is the reuse of the decorative ornate existing timber doors on the upper floors, an appropriate counterpoint to the modern and yet timeless look that pervades the building.
From a functional perspective, the clients are to be lauded for making the building fully accessible, and for thinking ahead to how it could be subdivided in the future, should the owner-occupier need to downscale and sublet some of its space.
The jury praised Chart Street Studios as a significant retrofit project, with 86% of the existing building retained and full exposure of the building fabric. In this project Ian Chalk Architects have excelled at reducing excess finishes, increasing thermal mass, and accentuating the unique original components such as the terracotta pot slabs. Within the new elements they have created a celebration of timber with their top-floor extension, combining Cross Laminated Timber Laminated veneer lumber and glulam.
See the rest of the RIBA North London winners here. And all the RIBA Regional Awards here.
To find out more about the whole RIBA Awards process visit architecture.com
RIBA Regional Awards 2023 sponsored by Gaggenau, EH Smith and Autodesk
Credits
Contractor: Conamar Building Services
Structural engineer: Heyne Tillett Steel
Environmental / M&E engineer: Peter Deer Associates
Quantity surveyor / cost consultant: Exigere
Project management: Stature London
Workplace consultant: Spacelab
CDM: Sweco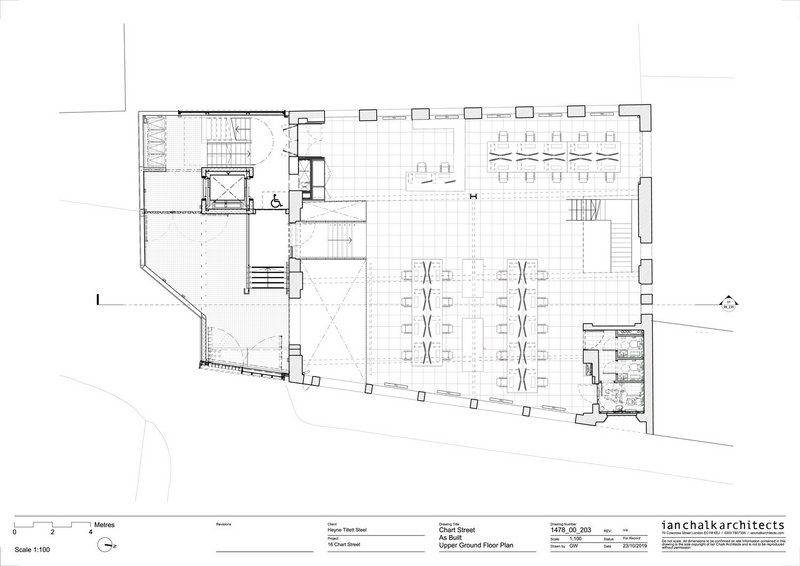 Credit: Ian Chalk Architects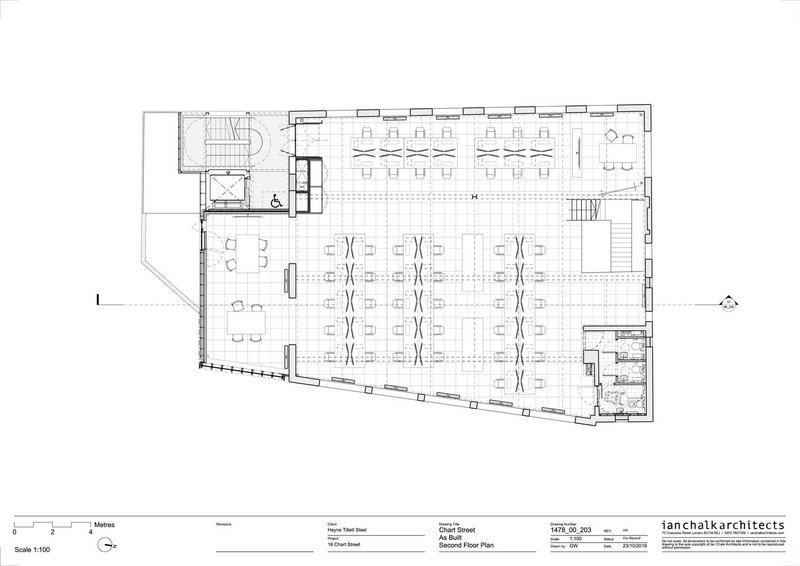 Credit: Ian Chalk Architects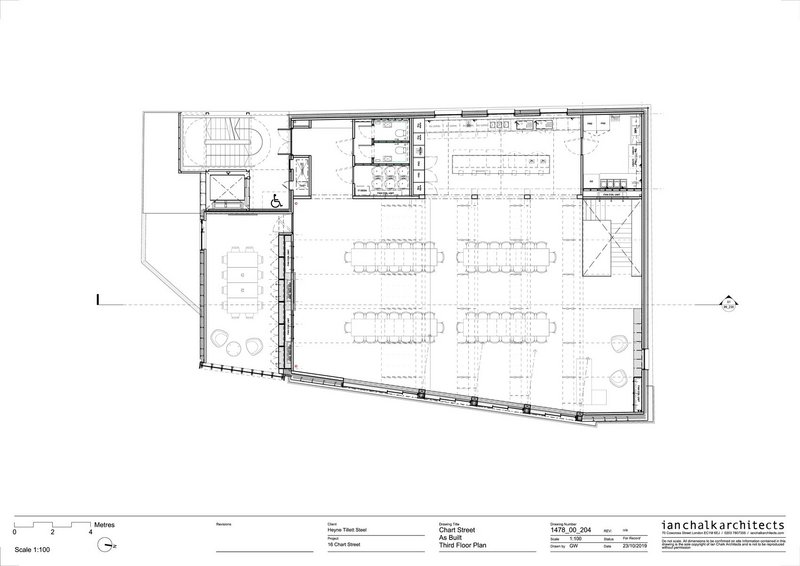 Credit: Ian Chalk Architects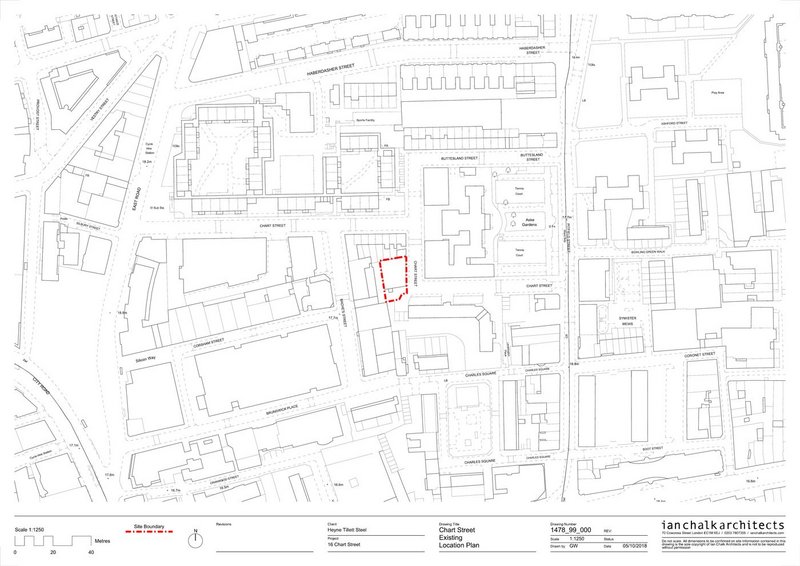 Credit: Ian Chalk Architects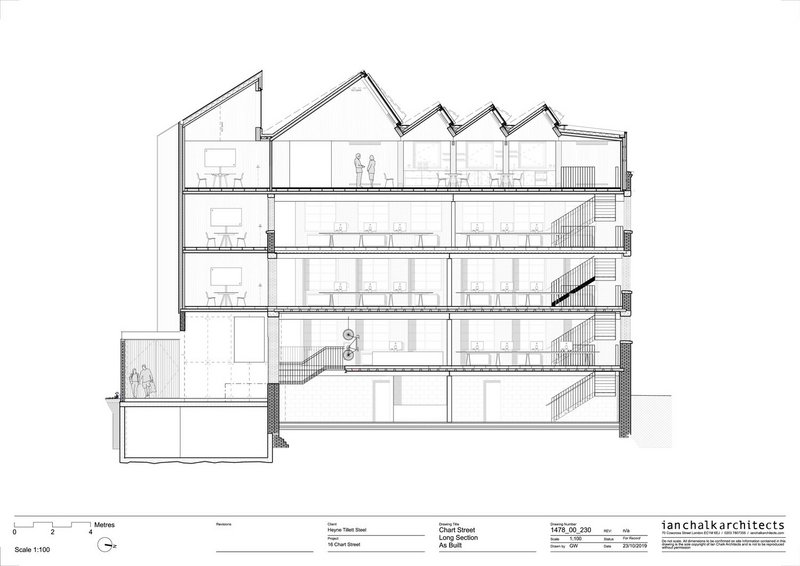 Credit: Ian Chalk Architects