In a playful yet sober and sophisticated response to an unusual context, Takero Shimazaki Architects inserts a new reality into industrial building fabric with this cinema beneath railway arches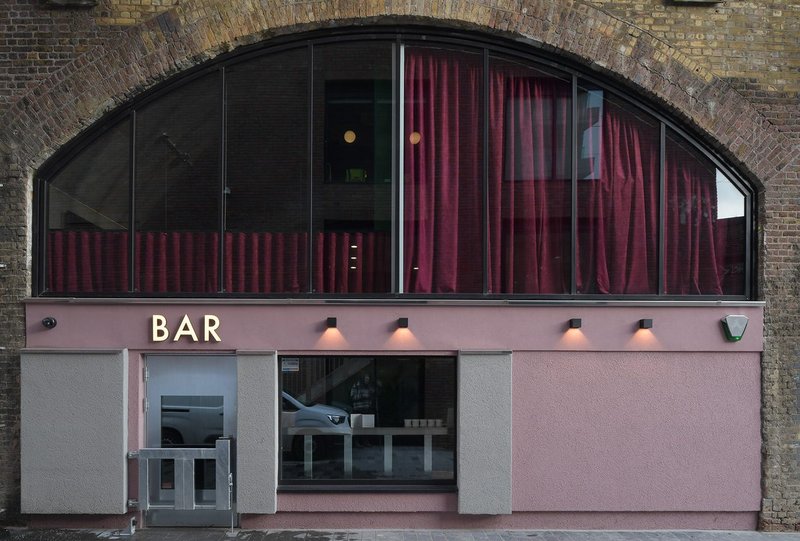 Curzon Camden. Credit: David Grandorge
RIBA London Regional Award 2023
Curzon Camden, Camden
Takero Shimazaki Architects for Curzon Cinemas Ltd
Contract value: Confidential
GIA: 522m2
Only a few yards from some of Camden Market's busiest streets, the new Curzon cinema is tucked away under a group of arches of Railway Viaduct 4, forming one side of a narrow alleyway that is shared by pedestrians and vehicles.
Much like a train, the new cinema is composed by seven distinct 'carriages' and a front 'engine room' – one to an arch – with the main café space at the corner and additional seating on the mezzanine above. The first few arches past the corner entrance space are a continuation of the café, followed by five distinct screening rooms with 30 seats each, entered directly from the alleyway.
In its high-value, light-touch architectural intervention, Takero Shimazaki Architects has adopted a smart use of materials, retaining much of the existing building fabric. Both the exterior and interior spaces in the brickwork arches are composed and articulated in an unexpectedly austere architectural language, using a palette of materials that however achieves interest and variety by using colour and proportions to diversify the various elements. In contrast, the fit-out of the screening rooms is lush and welcoming, the deep and rich colours of the velvet seats different in each room.
The jury were impressed with the playful and yet sober and sophisticated response to this highly unusual context, as well as by the skill with which the 'found' spaces and 'modest' materials are used to highlight the insertion of a new reality into an existing industrial building fabric.
The repurposing of the spaces under the historic rail arches, where trains traverse above, for a cinema with its obvious high acoustic requirements, is as unusual and disparate as an architectural project can get. The conservation approach is to inhabit the new insertion independently from the brickwork structures via the introduction of a new steel framework to support the internal fit-out. The insertions under each arch will therefore be fully reversible in future if required, without impact to the original brickwork.
New rendered facades seamlessly infill each of the brickwork arches to signify the entrance to each cinema. The pinkish pigment, tone and texture of the render was carefully calibrated to complement existing brickwork variations, yet clearly legible as newer fabric being introduced. Each of the rendered facades is slightly recessed to allow a clear reading of the arch, and the effect is reinforced rhythmically across the arches.
See the rest of the RIBA North London winners here. And all the RIBA Regional Awards here.
To find out more about the whole RIBA Awards process visit architecture.com
RIBA Regional Awards 2023 sponsored by Gaggenau, EH Smith and Autodesk
Credits
Contractor: GF Holding Contractors Ltd
Structural engineer: Furness Partnership
Mechanical engineer: Wilden Services
Electrical engineer: JD Electrical
Acoustic engineer: RBA Acoustics
Audio Visual Consultant: Cinema Next
Principal designer: Andrew Goddard Associates Ltd
Approved building inspector: Stroma Group
Quantity surveyor / cost consultant: Lavingtons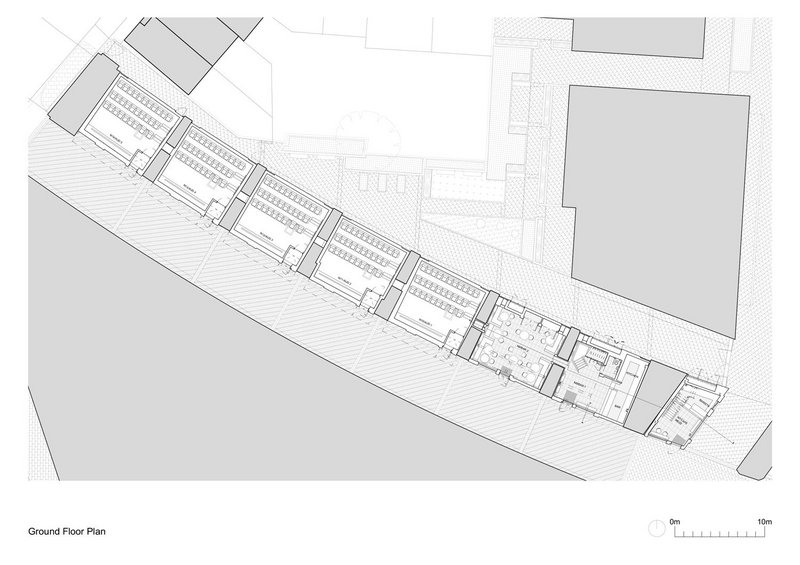 Credit: Takero Shimazaki Architects
Credit: Takero Shimazaki Architects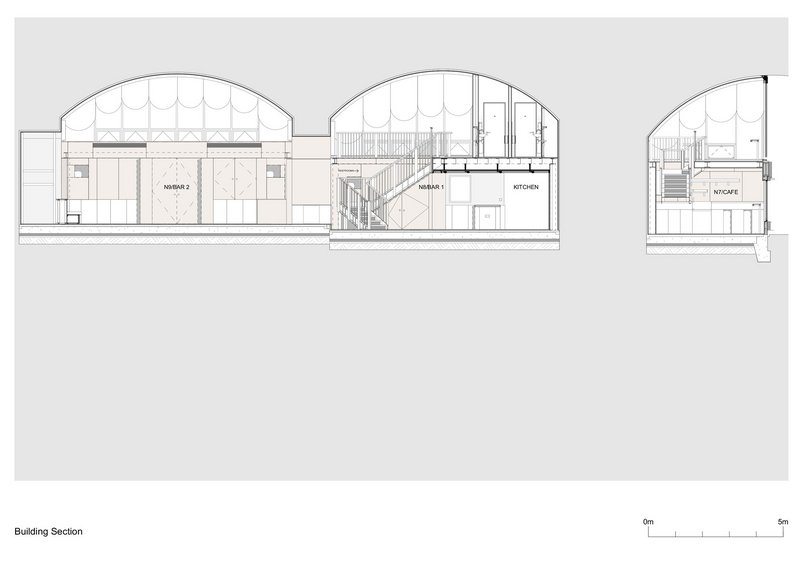 Credit: Takero Shimazaki Architects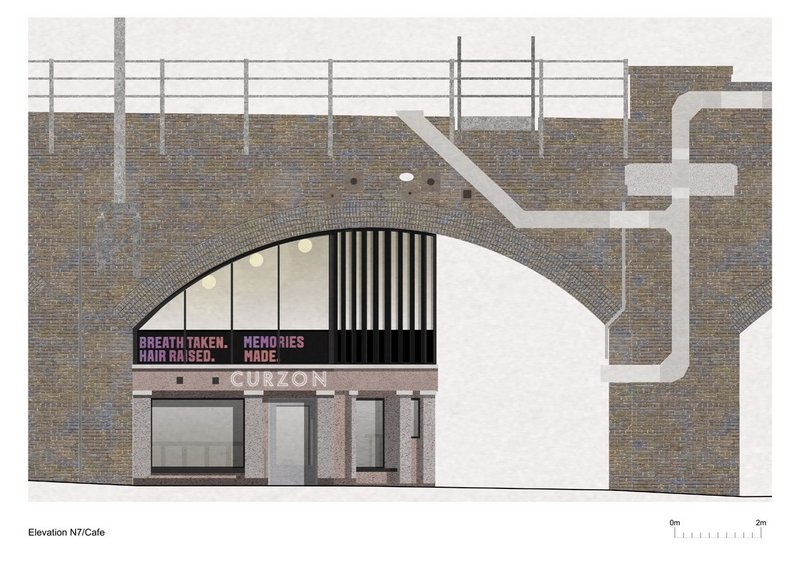 Credit: Takero Shimazaki Architects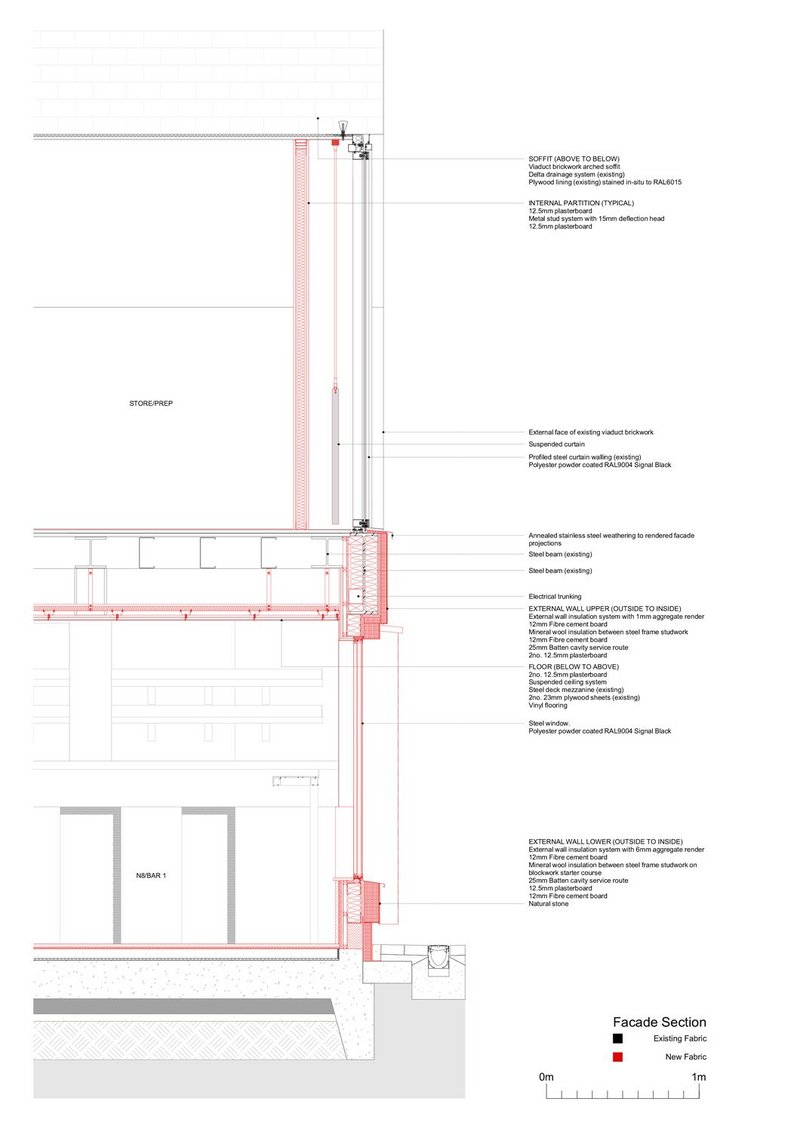 Credit: Takero Shimazaki Architects