Edgley Design has turned a brownfield site into a distinctive yet contextual house and artists' studio, designed to frame the plot's three distinct garden spaces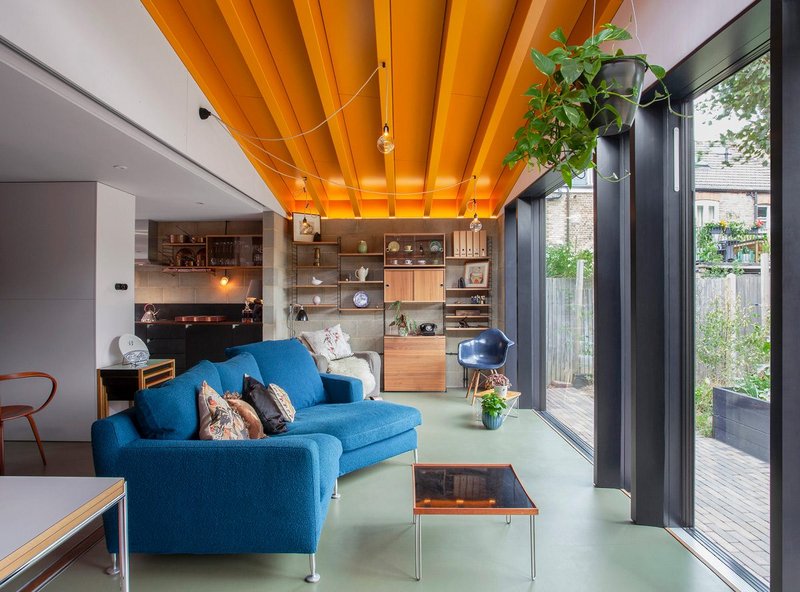 Three Gardens. Credit: Emanuelis Stasaitis
RIBA South East London regional winner
Three Gardens (location confidential)
Edgley Design for private client
Contract value: Confidential
GIA: 85m2
On a brownfield site formerly occupied by dilapidated garages, the rich yet compact 82m2 single-bedroom house and artists' studio was designed to frame and also provide views out to the plot's three distinct garden spaces. The building's single-storey presence on the street is a skilful game of architectural languages – a blend of brick garden wall and lightweight garden shed set around a playful slither of defensible space found in Victorian terraces. This enables it to be both distinctive and contextual, being the front of a building and simultaneously the side street of an urban block.
The plan of the house works around a split pitched roof with a rooflight to ensure the rooms are bathed in daylight. The clever deployment of a bamboo sliding screen means the living area can be used as one interconnected space or divided into cellular spaces and a corridor. The extensive glazing in the lounge creates a sense of space and offers views of the vegetable garden.
A second, sunken structure provides a studio for the artist clients. A long, north-facing window with built-in workbench delivers generous natural light while providing a worm's eye view of the plum tree garden.
The architects and artists worked together seamlessly to curate the spaces. The exposed weighty blockwork, soft-green linoleum flooring and deep, vivid colours and fabrics contrast with a palette of timber and grey. Additional joyful flourishes include artist Robert Dawson's permanent exterior tile-art installation, which playfully distorts traditional Victorian entrance tiling to enhance the building's street-front identity.
The project's ambition and richness is underpinned by a robust pragmatism in its layout, construction and detailing, which should enable it to endure the test of time. The architects conceived strong ideas while giving the clients the space to develop their own personal vision. This is an exemplar of the role architects should play in creating a home.
See the rest of the RIBA London South East winners here. And all the RIBA Regional Awards here.
If you want to understand the whole RIBA Awards process visit architecture.com
RIBA Regional Awards 2023 sponsored by Gaggenau, EH Smith and Autodesk
Credits
Contractor Origami Frog
Structural engineer Morph Structures
Interior curation, design and fit out Kati and Nigel Massey
Bespoke tile artist Robert Dawson
Approved inspector BBS Building Control
CDM consulting Goddard Consulting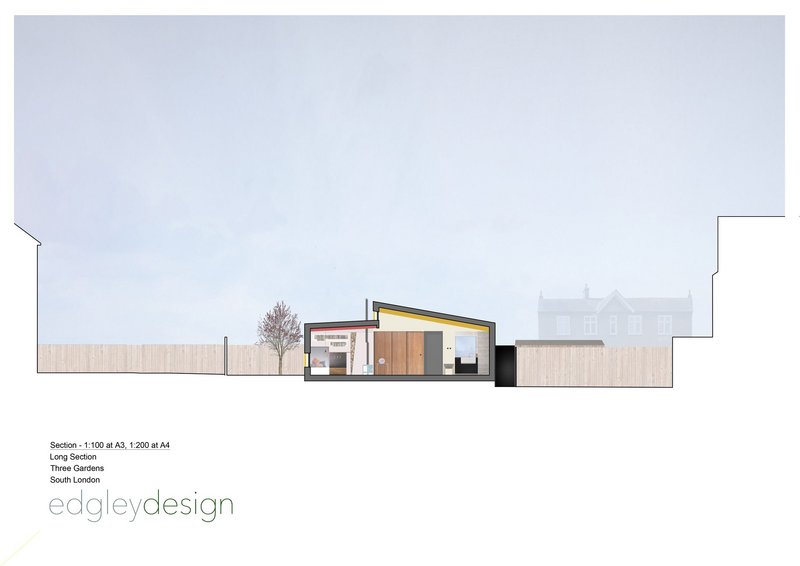 Credit: Edgley Design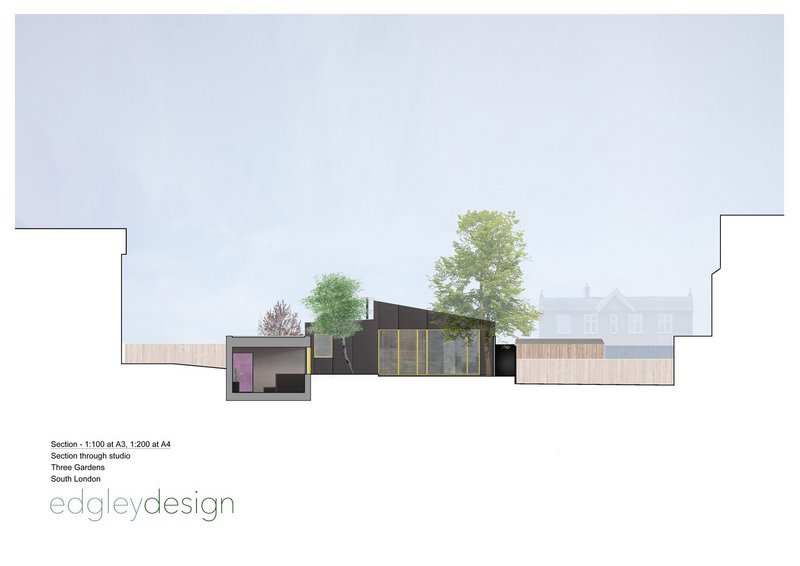 Credit: Edgley Design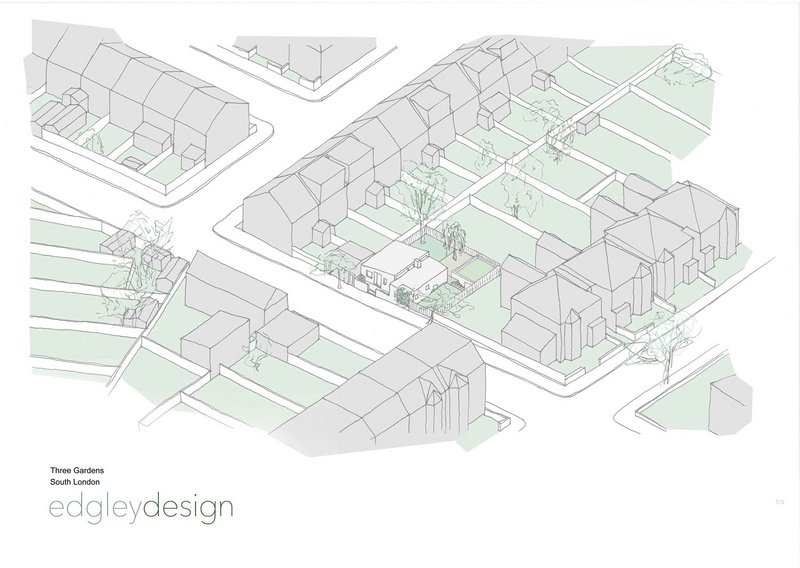 Credit: Edgley Design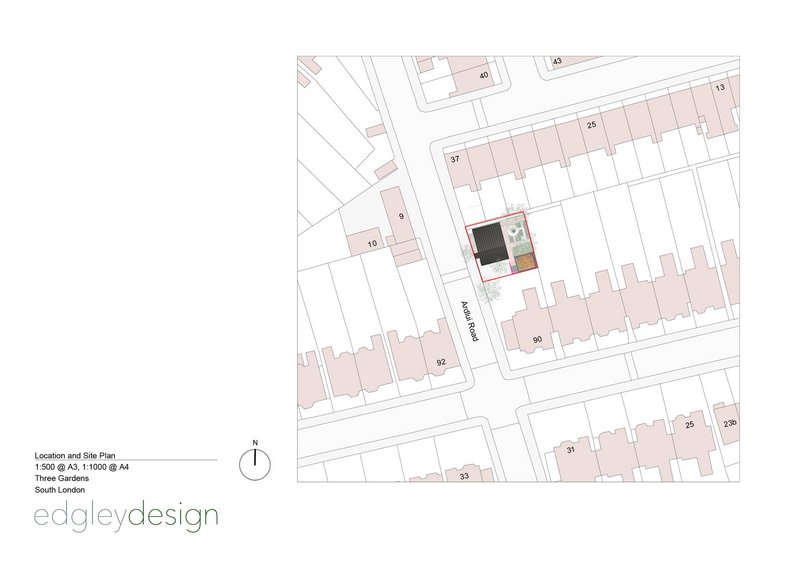 Credit: Edgley Design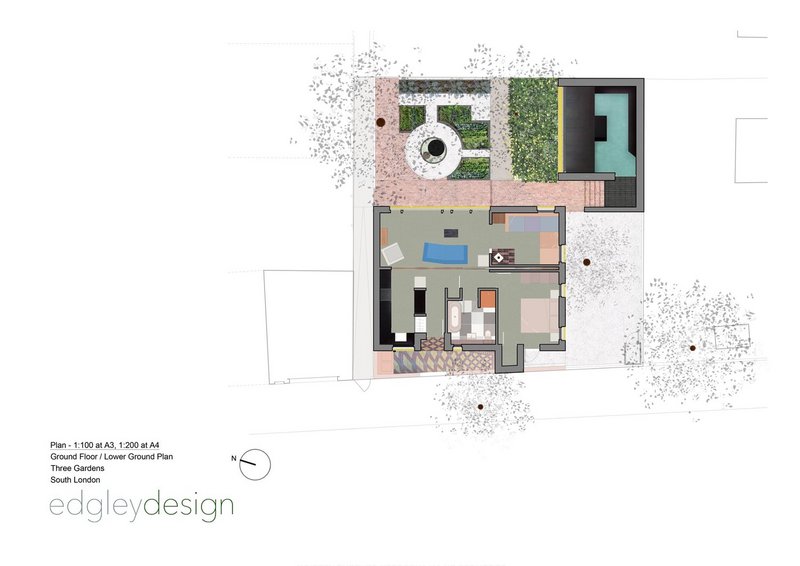 Credit: Edgley Design