Satish Jassal Architects' compact house on the site of a former garage has a joyful quirky character that has turned massing and daylight constraints into a design opportunity.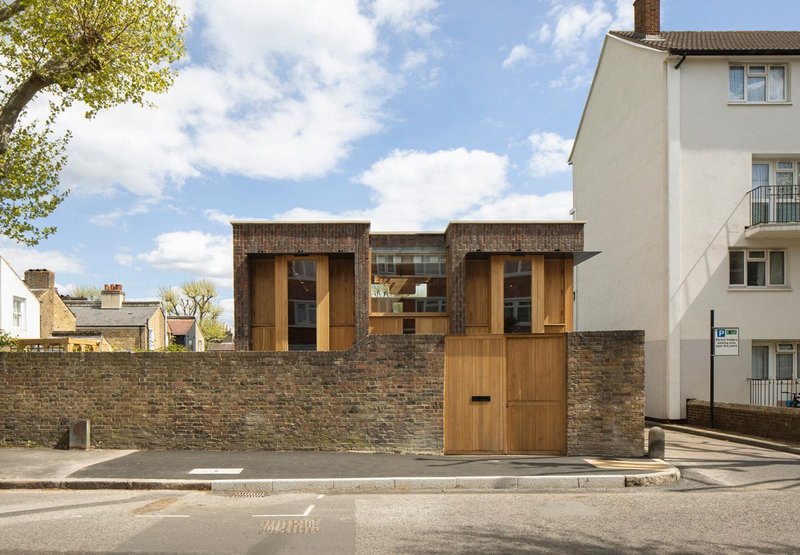 Southwark Brick House. Credit: Richard Chivers
RIBA South East London regional winner
Southwark Brick House, Bermondsey
Satish Jassal Architects for private client
Contract value: £600,000
GIA: 126m2
Cost per m2: £4,761
The sunken, brick and timber three-bedroom house is located on a difficult brownfield backland site in Southwark. The house is in the Thorburn Square Conservation Area on the site of a former garage. Once the site was acquired, the architect and client embarked on an iterative design process which resulted in the 126m2 house being sunk into the ground by just over one storey. The team's creative, problem-solving mindset delivered an intriguing project whose joyful quirky character has turned massing and daylight constraints into a design opportunity.
From the street, the house appears like a turret peering over a garden wall. The mass is broken down well with steps in the facade articulated with timber, brick and glass. The retained garden walls contain a modest timber door through which you enter into a slot-shaped courtyard garden. This wraps around the east and north of the site, bringing light to the ground and lower-ground rooms.
The house is planned around a delicate glass stair topped by a glass roof. This penetrates the centre of the building, drawing light through the plan, and orientates you on all levels. The open-plan living space occupies the top floor and benefits from views over the street and beyond. This contrasts with the more intimate spaces on the lower levels.
The lower spaces look into the cleverly positioned slotted courtyard garden. The use of a light external stair, integrated lighting, and complementary planting including ferns enhances the daylight from above. The lower rooms view the gardens from different locations, enabling you to enjoy different glimpses as you move around the house.
This is a good exercise in compact living for which the well-formed and planned spaces are critical to its success. The current tenants, who have been there for a year, appear to love it. The beautifully detailed carpentry and metalwork of the windows, kitchen, internal panelling and storage is well executed and reads as an integral part of the fabric.
Southwark Brick House is a great example of how innovative design can be used to overcome complex planning challenges. These ideas have been rigorously developed and executed to deliver a playful yet high standard of accommodation.
See the rest of the RIBA London South East winners here. And all the RIBA Regional Awards here.
If you want to understand the whole RIBA Awards process visit architecture.com
RIBA Regional Awards 2023 sponsored by Gaggenau, EH Smith and Autodesk
Credits
Contractor Pk Construction London
Structural engineer Rodrigues Associates
Environmental/M&E engineer Watt Energy & Consulting Engineers
Quantity surveyor/cost consultant Base Quantum
Project management Satish Jassal Architects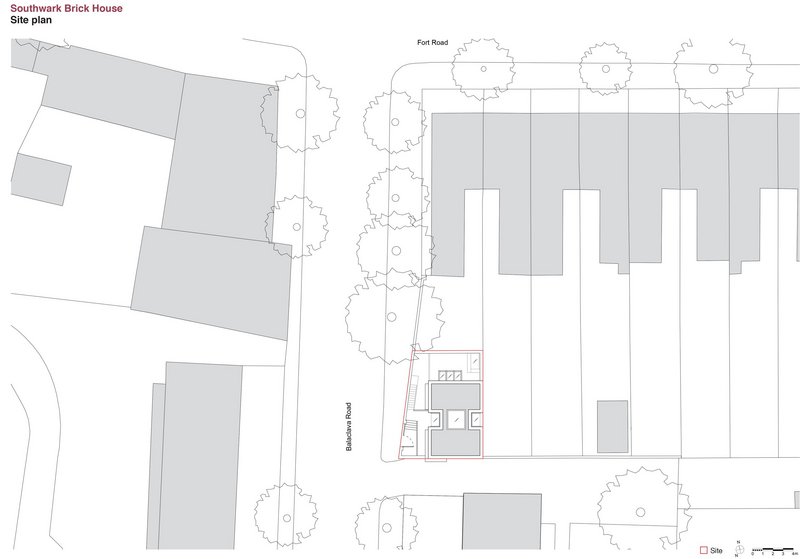 Credit: Satish Jassal Architects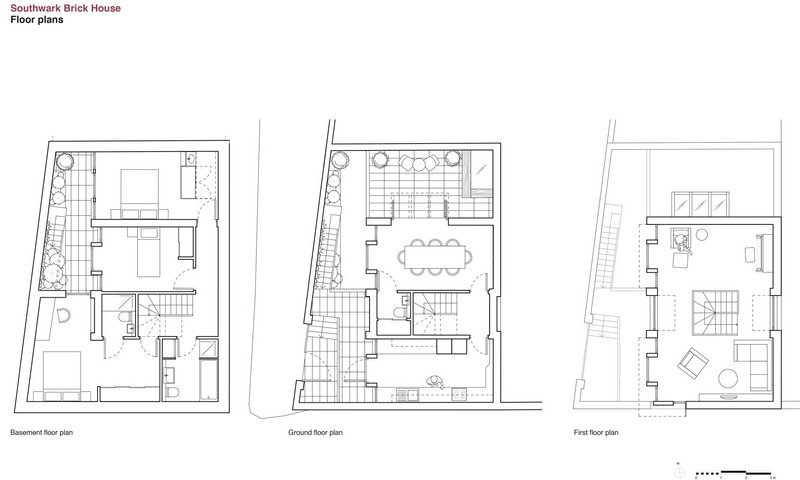 Credit: Satish Jassal Architects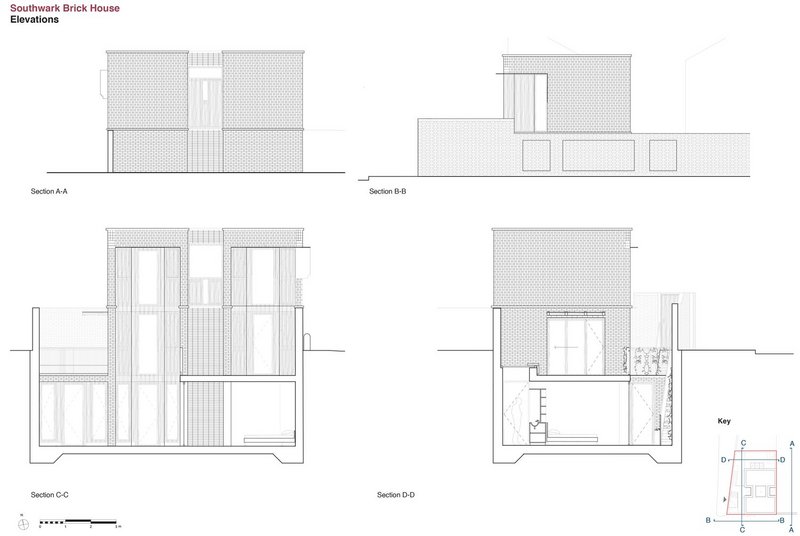 Credit: Satish Jassal Architects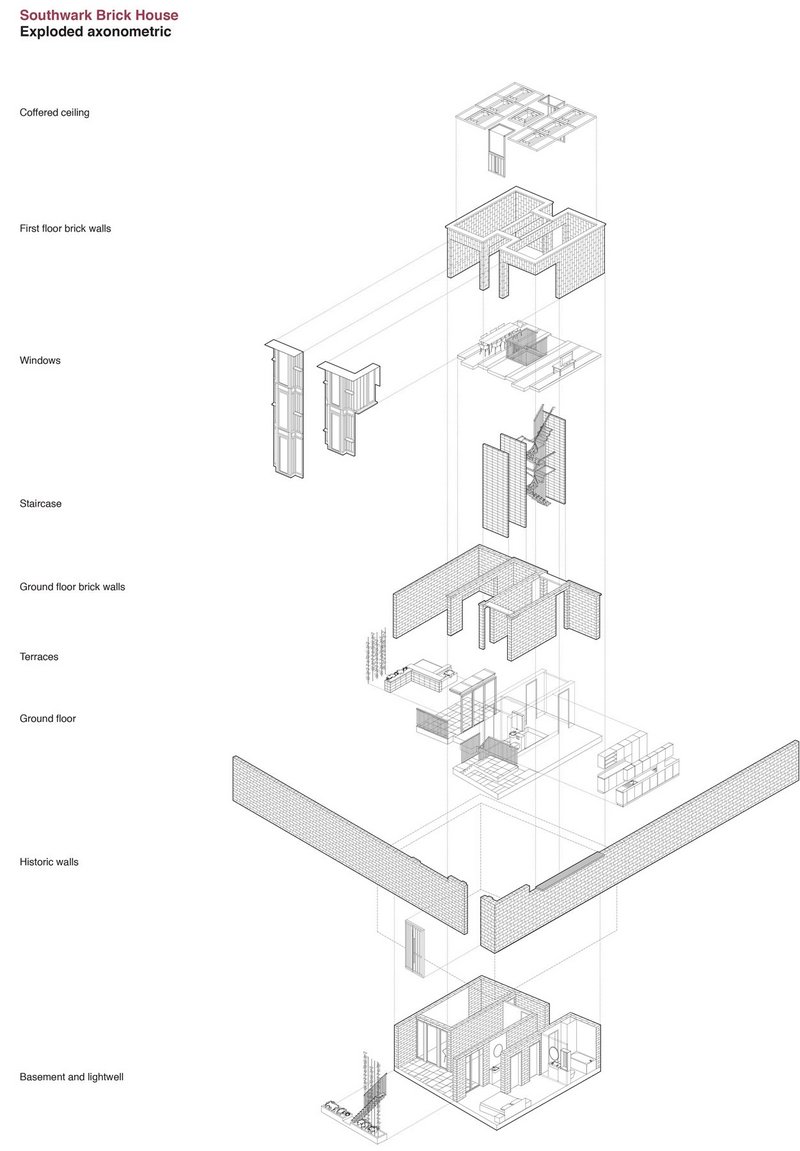 Credit: Satish Jassal Architects