SPPARC's retrofit of a Victorian warehouse and historic railway arches creates a playful network of new shops, restaurants, office space, and a cinema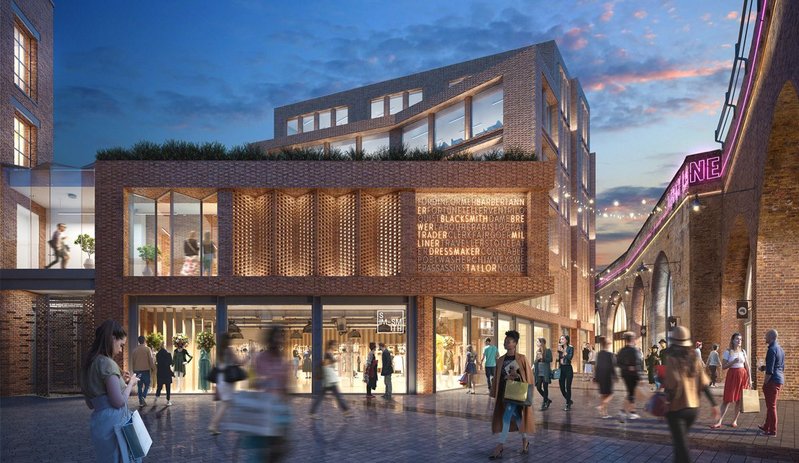 Borough Yards. Credit: AVR London
RIBA South East London regional winner
Borough Yards, London Bridge
SPPARC for MARK
Contract value: Confidential
GIA:16,358m2
Located adjacent to the historic Borough Market, this is a substantial development of lanes and urban spaces feeding a network of new shops, restaurants, office space and a cinema.
From the outset, the architect worked hard to think beyond the initial brief and site. As a result, the project expanded from a single building to the delivery of a holistic masterplan. This approach unlocked value for the public and landowners alike, and demonstrates the value architects can bring to all.
The project includes the extensive retrofit of a Victorian warehouse, with historic railway arches revealed alongside new interventions, and the reintroduction of a carefully researched medieval street pattern. This network taps into the scale and character of neighbouring Borough Market and provides much-needed links to the River Thames to the north-west.
The plan creates a playful set of intimate public spaces, lanes, and covered arcades – some new some old, some bright, some darker. This arrangement allows easy navigation of what could have been a very complex set of spaces, and is cleverly enhanced by quirky digital and physical artwork at building and human scale. While the overall massing reveals the medieval street pattern, it also delivers a large quantity of good-sized, high-quality workspace on the upper floors.
The robust textured brickwork of the new building forms is distinct and bold while referencing the Victorian brickwork of the area. The weight and scale of the existing railway arches are evident throughout. At the urban scale, two are kept open to form part of the public route. At a detailed scale, the recessed metallic shop fronts give emphasis to the weighty arches.
The reuse of non-heritage buildings and 'upcycling' of railway arch spaces highlights how saving embedded carbon can also deliver joyful places. In addition, all buildings are served from a central plant accessed via a spine created along the route of a previous mini-railway which weaves its way through the arches.
Overall, the project shows a sensitivity and enjoyment of the relevance of heritage when contemporary placemaking is rooted in its local context.
Conservation Architect: SPPARC
See the rest of the RIBA London South East winners here. And all the RIBA Regional Awards here.
If you want to understand the whole RIBA Awards process visit architecture.com
RIBA Regional Awards 2023 sponsored by Gaggenau, EH Smith and Autodesk