Grafton Architects' new building weaves together a programme of sport, teaching, and research, creating a high-quality building in which LSE students will surely flourish
The Marshall Building, London School of Economics and Political Science.

Credit: Ed Reeve
RIBA West London Regional Award 2023
The Marshall Building, Lincoln's Inn Fields
Grafton Architects for The London School of Economics and Political Science
Contract value: Confidential
GIA: 18,113m2
The Marshall Building is a new mixed-use education building by Grafton Architects for the London School of Economics and Political Science (LSE). It weaves together a programme of sport, teaching, and research within an overall ambition to bring civility to the city and a space for collaboration and exchange for the students.

This is a bold insertion into Lincoln's Inn Fields, one of London's largest and oldest public squares. The carefully proportioned three-part facade of Portland stone and precast concrete that faces the square is animated with setbacks and terraces which bring the building to life. This formal 'front' facade belies the nine-storey-high adjoining building that directly overlooks the Bloomsbury Conservation Area. The building connects back to the majority of the LSE campus to the south, its massing deftly shifting to address its neighbours and the newly pedestrianised Portugal Street, to form an integral part of the LSE's city campus.
The jury were inspired by the cohesion between the building's spatial organisation and structural principles. Larger volumes occupy the lower floors, while smaller, more cellular offices and research spaces crown the building. Seen from the more open, lower floors, a series of concrete 'trees' elegantly display their 'branches' as they transfer this structure and shift the grid up the height of the building. The structure simultaneously expresses and defines space. On the upper floors, the articulation of the massing brings daylight deep into the building plan and provides glimpsed views back out to the city.

With three distinct entrances addressing the different contexts of Lincoln's Inn Fields and the LSE campus, the ground-floor forms a welcoming agora zone which offers an inspiring space for students to socialise, and work. A joyful and generous spiral stair draws visitors up the building to additional social and teaching spaces.

While the new building replaces a previous one on the site, the existing three-storey basement's walls were cleverly reused, allowing it to accommodate generous facilities such as sports halls, gyms, and music and dance studios. This programmatic variety provides a suite of facilities that would not normally be accommodated on such a dense urban campus site and will enable the LSE to provide for the health and wellbeing of students and staff for years to come.
Overall the jury were deeply impressed by the articulation and resolution of the details within the building and the quality of the construction. The facilities and overall quality of the building provide the LSE's students with an enviable environment in which they will surely flourish.
Credits
Client London School of Economics and Political Science
Contractor Mace
Structural engineer AKTII
Environmental / M&E engineer ChapmanBDSP
Quantity surveyor/cost consultant Gardiner & Theobald
Project management 3PM
Acoustic engineer Applied Acoustic Design
Access consultant Buro Happold
Landscape architect Dermot Foley Landscape Architects
Working/learning environment consultant SustainabilityChapmanBDSP
Facade consultant Billings Design Associates
Theatre and performance consultant Sound Space Vision
Transport, wayfinding and signage consultant Steer
Security consultant MFD (Thornton Thomasetti)
Design management Support Plan A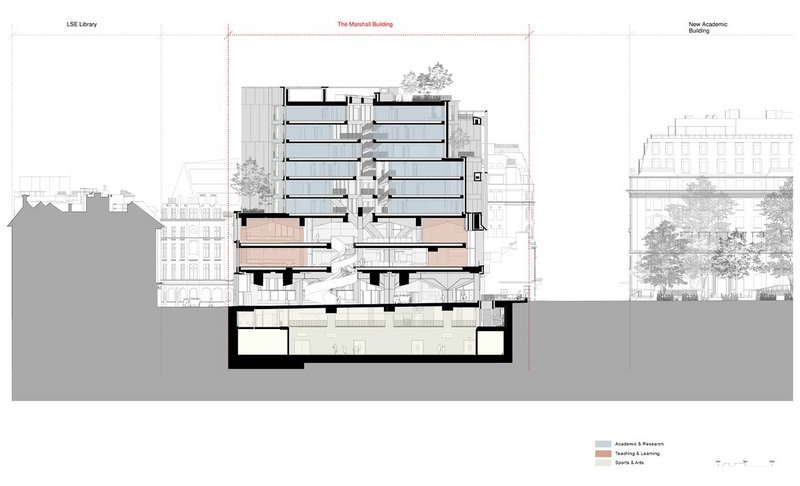 Credit: Grafton Architects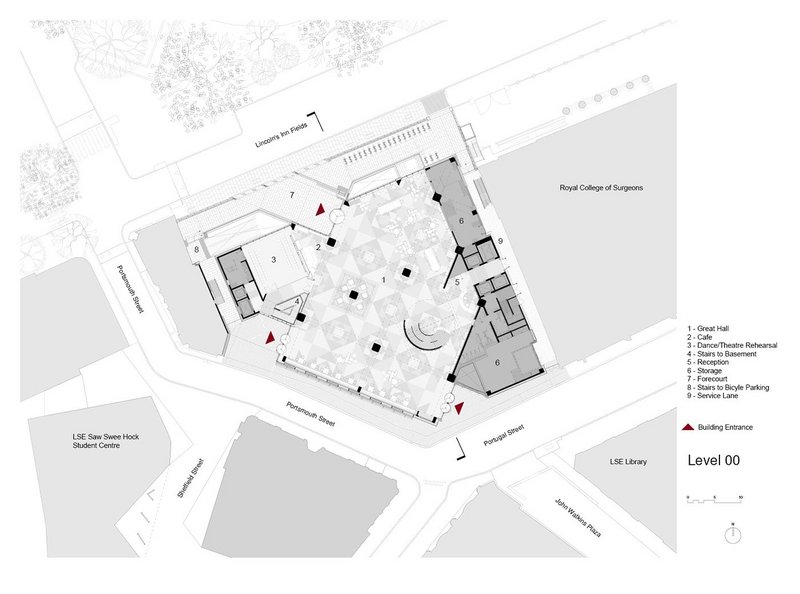 Credit: Grafton Architects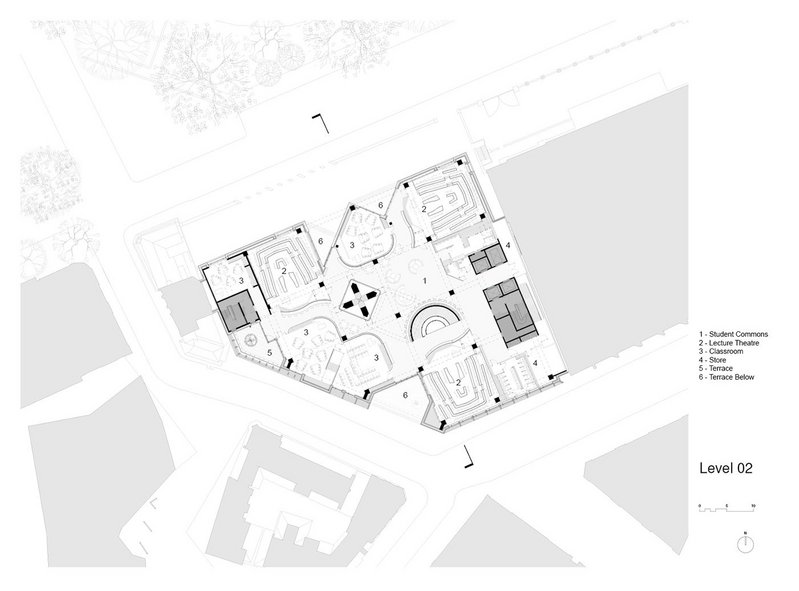 Credit: Grafton Architects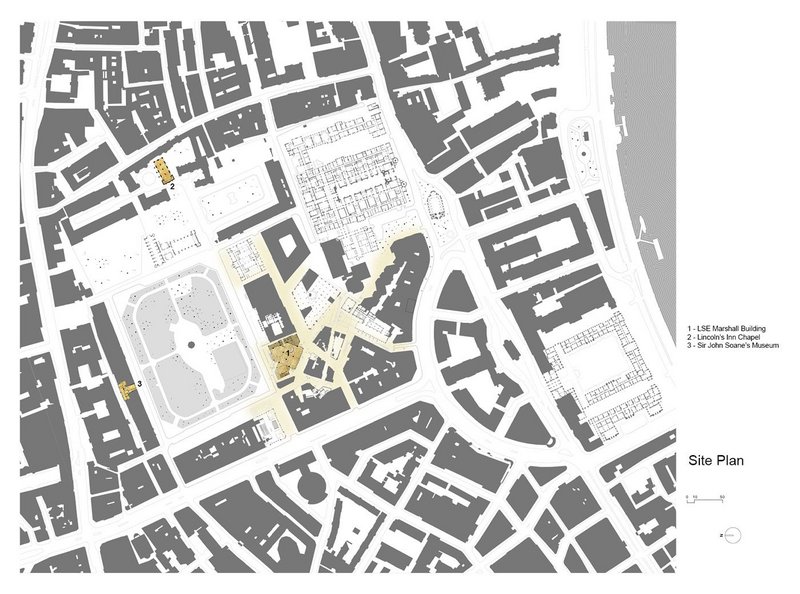 Credit: Grafton Architects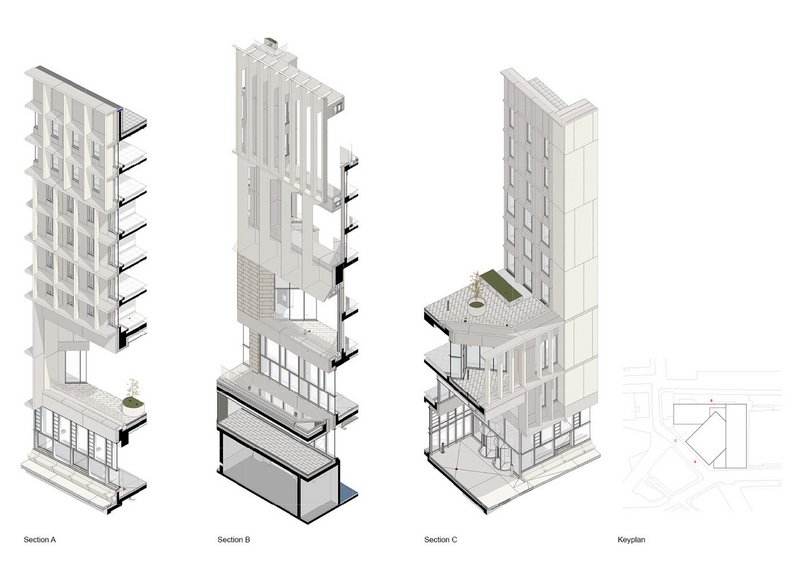 Credit: Grafton Architects