Purcell's work has improved the cathedral's flexibility and dramatically increased visitor numbers while displaying the layers of history that are set into its fabric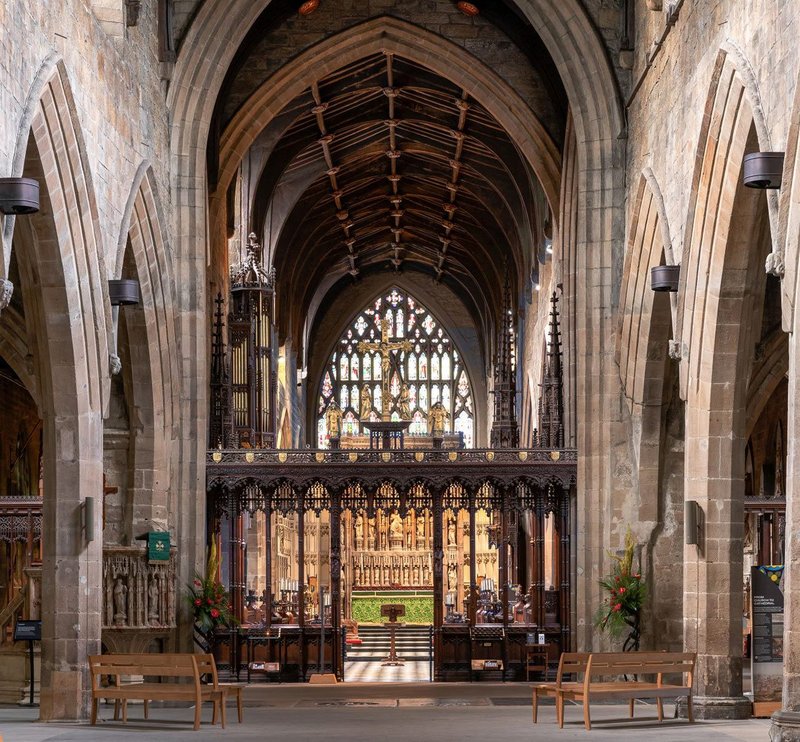 Newcastle Cathedral, Common Ground in Sacred Space. Nick Farka
RIBA North East Regional Award winner
Newcastle Cathedral: Common Ground in Sacred Space, Newcastle upon Tyne
Purcell Architecture for Newcastle Cathedral
Contract value: Confidential
GIA: 2,732m2
Purcell's challenge was to meet the ambition of the client to recast the relationship between the city and this sacred Grade I-listed building. The project set out to define interventions that would help to create a sense of openness and welcome, and to display the layers of history that are set into the cathedral's fabric. In addition, it aimed to support the wide range of events that Newcastle Cathedral would be able to host. The building's pre-existing spatial arrangement caused accessibility issues and high heating costs, which required urgent attention. Addressing each of these challenges demanded a sensitive integration and recognition of past interventions.
The project has managed to conquer extreme technical challenges and provide step-free access through the building and within the landscape, including re-laying the historic floor and integrating over 100 stone ledgers. Careful consideration was given to the condition and significance of the important ledgers when levelling the floor. The ledgers were moved to new locations and linked to an interactive display, bringing the stories of the historic city to life. Those not selected for the cathedral's interpretation (due to deterioration over time and a loss of detail) are conserved beneath the limecrete floor within the nave. Heat pumps were installed on the project, making it one of the first Grade I-listed cathedrals to install this technology.
The jury noted how the space has improved the cathedral's flexibility and dramatically increased visitor numbers, bringing demonstrable social value in the range of events, opportunities and support that the project has enabled. The integrated design extends into the landscape, helping to unlock underused car parks and knitting them back into the fabric of the city. The public realm also brings life and green space to the city, allowing the cathedral's sense of welcome and openness to extend beyond the building. Motifs of the building can be read in detailing of features in the exterior spaces and in the clear and distinctive signage.
New works at the cathedral are handled elegantly with care and craft, respecting the historic fabric. An exceptional level of attention to detail is visible across the scheme, particularly in the new joinery and panelling, which sits sensitively against historic elements. Stonework apprentices from the local area were sponsored throughout the duration of the works. The clarity and confidence with which the team have tackled this immense challenge belies the sheer scale and complexity of the project.
See the rest of the RIBA North East winners here. And all the RIBA Regional Awards here.
If you want to understand the whole RIBA Awards process visit architecture.com
RIBA Regional Awards 2023 sponsored by Gaggenau, EH Smith and Autodesk
Credits
Contractor Historic Property Restoration
Environmental/M&E engineer TGA Consultants
Project management The Dean and Chapter of Newcastle Cathedral
Quantity surveyor/cost consultant RNJ Partnership
Structural engineer Harley Haddow
Landscape architect Harrison Stevens
Fire engineer Graham Shiel
Access consultant Access & Inclusion By Design
Interpretation designer CORE
Wayfinding designer Infinite Design Consultants
Retail unit designer CRE8
AV Designer Clockwork AV
Cathedral archaeologist New Visions Heritage
Consultant conservator Carthy Conservation
Conservator Skillington Workshop