Ann Nisbet Studio creates a magical 'building within a ruin' to take a 2023 RIAS Award, respecting the past life and history of the ruin, and enabling removal of the intervention in future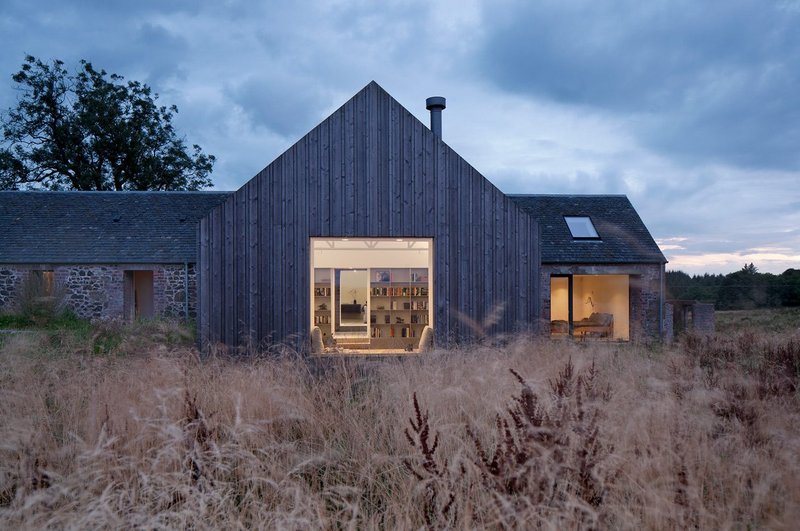 Cuddymoss. Credit: David Barbour
RIBA National Award winner 2023
2023 RIAS Award
Cuddymoss, North Ayrshire
Ann Nisbet Studio for Private client
Contract value: Confidential
GIA: 171m2
Set in the beautiful Ayrshire landscape, Cuddymoss by Ann Nisbet Studio was conceived as a 'building within a ruin'. On arrival at the site it is not immediately obvious that anything but the ruin is there – and that's the magic of this project!
At Cuddymoss, the simplicity of the building concept has been realised with great clarity and care. There is a respect for the lifespan of the ruin, from its history (every part of the existing 200 year old ruin on the site was measured and documented in detail), to possible future uses (very few alterations have been made to the ruin itself so the intervention can be removed and the ruin reused by future generations).
The intervention within the ruin sits back from the existing stone structure, creating deep reveals in the original openings, making it difficult to spot from the outside and creating a beautiful effect internally. A new timber clad extension matches the form of the ruin and projects out to the wider landscape, the silver tone of the wood making it appear to dissolve against the background.
Nisbet describes the project as 'quiet, honest, and restrained'; however there is an element of poetic playfulness to the house – with windows carefully curated in such a way that the landscape (both distant and close-by) feels as if it is entering the building. At Cuddymoss new and old come together with control and a lightness of touch which is rarely done with such skill.
See the rest of the Scottish RIAS Award winners here. And all the RIBA Regional Awards here
To find out more about the whole RIBA Awards process visit architecture.com
Credits
Main Contractor: Lawrie Construction
Structural Engineers: AH Structural Solutions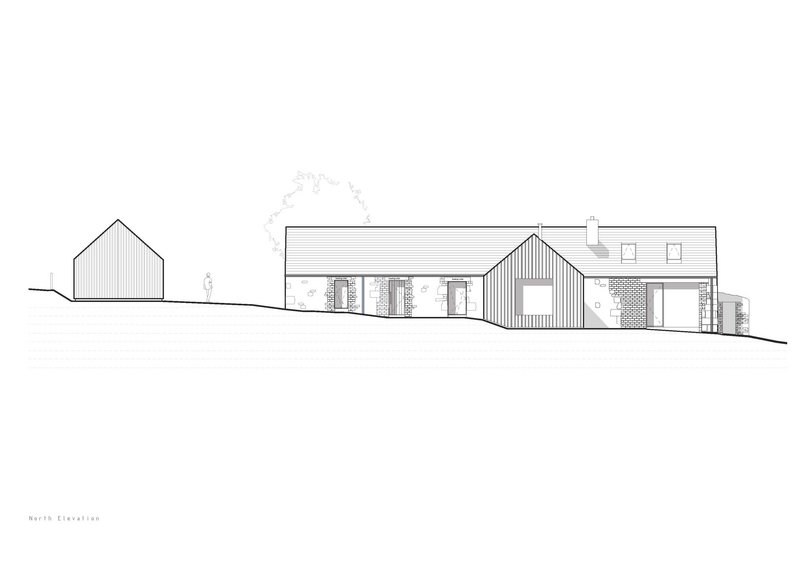 Credit: Ann Nisbet Studio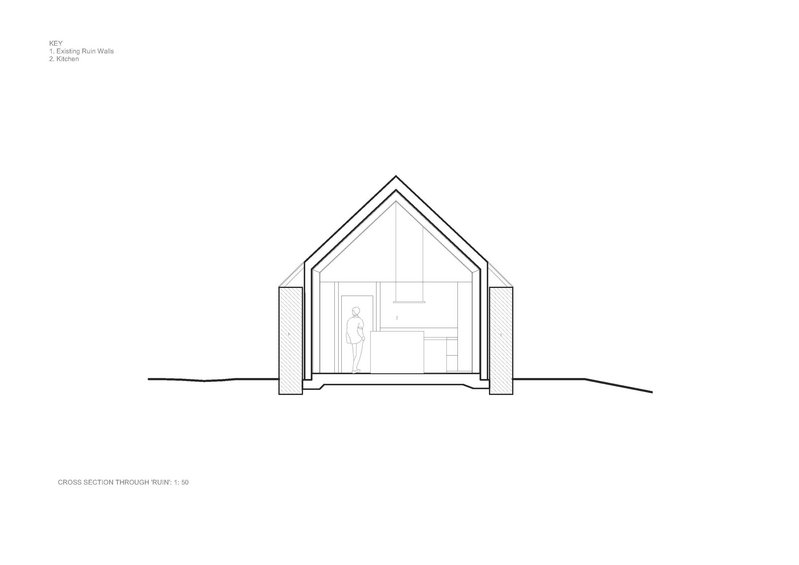 Credit: Ann Nisbet Studio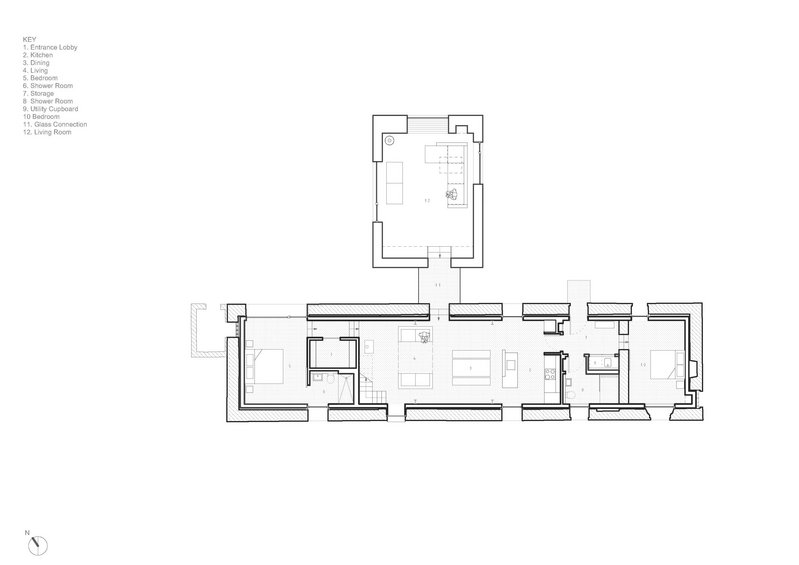 Credit: Ann Nisbet Studio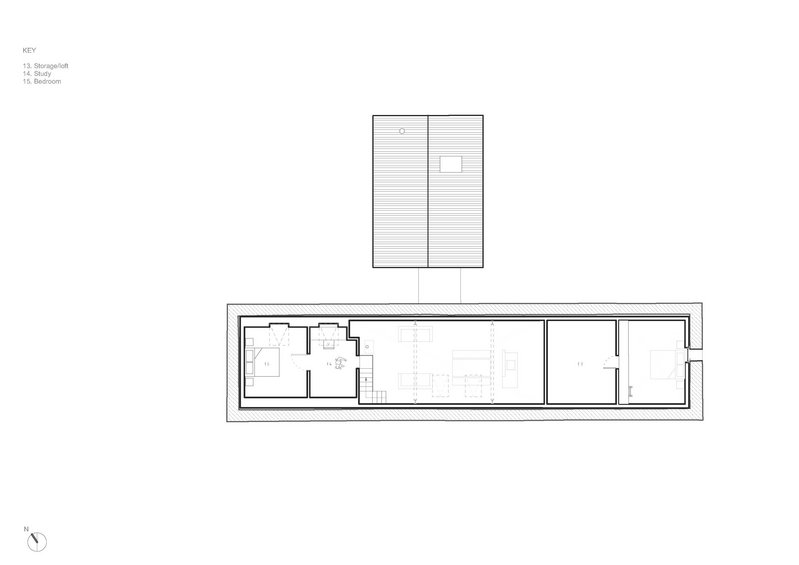 Credit: Ann Nisbet Studio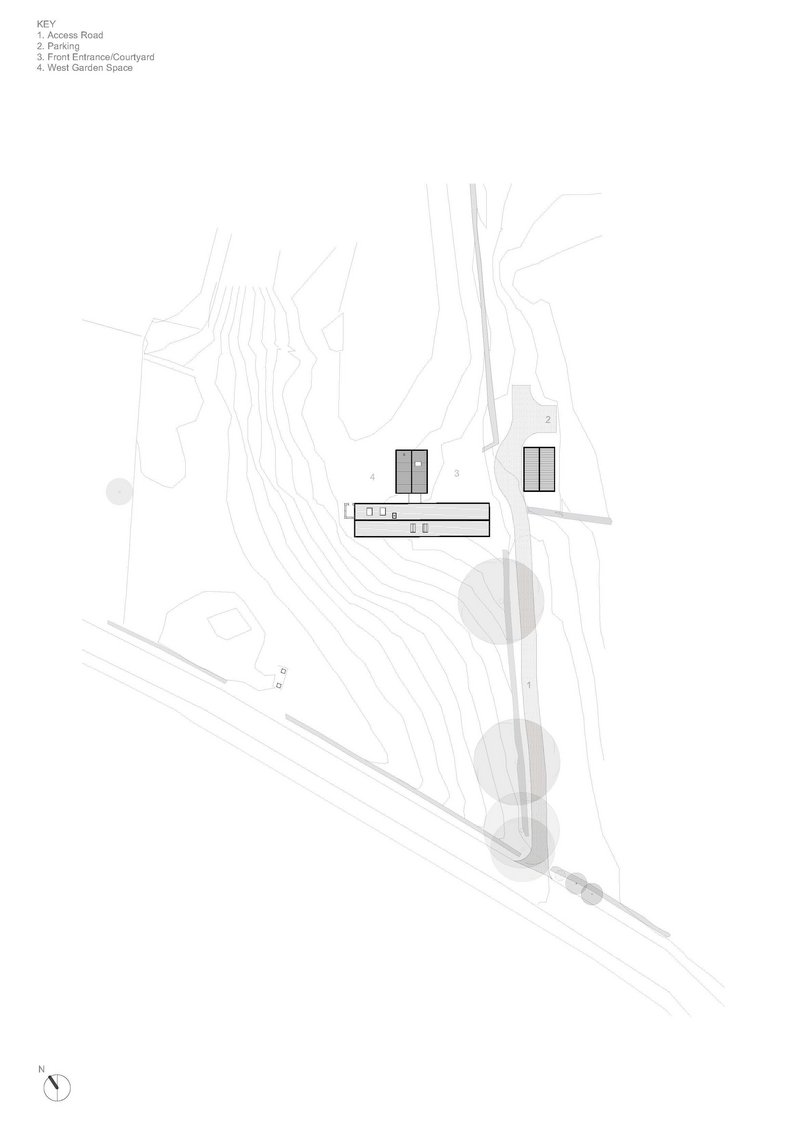 Credit: Ann Nisbet Studio