Papple Steading's Grieve's cottage has been refurbished and put to sustainable reuse by Cameron Webster Architects and Ian Parsons Architect to win a 2023 RIAS Award
Papple Steading. Credit: Ross Campbell
2023 RIAS Award
Papple Steading, Haddington, East Lothian
Cameron Webster Architects with Ian Parsons Architect for Papple Steading
Contract value: Confidential
GIA: 252m2
Category B-listed Papple Steading is among the best of East Lothian's agricultural buildings and the submission this year focussed on the restoration of the adjacent Grieve's cottage, with its implement shed and bothy range to the rear. Its soft red sandstone, grey slate and red pantiles give a strong palette which has also been sensitively translated to the interior.
Cameron Webster Architects with Ian Parsons Architect have beautifully retained the character of the building while creating an imaginative, versatile and sustainable end use. An out of place box dormer on the front of the Grieve's cottage has been sensitively relocated to the rear. One of the joys of this conversion is that the implement shed with its slender cast iron columns in the range to the rear has been retained as an open space, allowing us to understand not only how it functioned in the past but also giving a sheltered flexible-use space. Inside, the Grieve's cottage now has four bedrooms and, using the range to the rear, has a large, light open-plan kitchen and dining space with a high vaulted ceiling. The two self-contained cottages after the implement shed echo the bothy accommodation which would have once been part of the steading complex, but are now anything but basic.
Papple is a triumph of sustainable re-use which has respected traditions and character while providing flexible 21st century living.
See the rest of the Scottish RIAS Award winners here. And all the RIBA Regional Awards here
To find out more about the whole RIBA Awards process visit architecture.com
Credits
Contractor: MPJ Building Contractors
Cost consultant: Armour Construction Consultants
Stuctural engineer: Narro Associates
M&E engineer: Max Fordham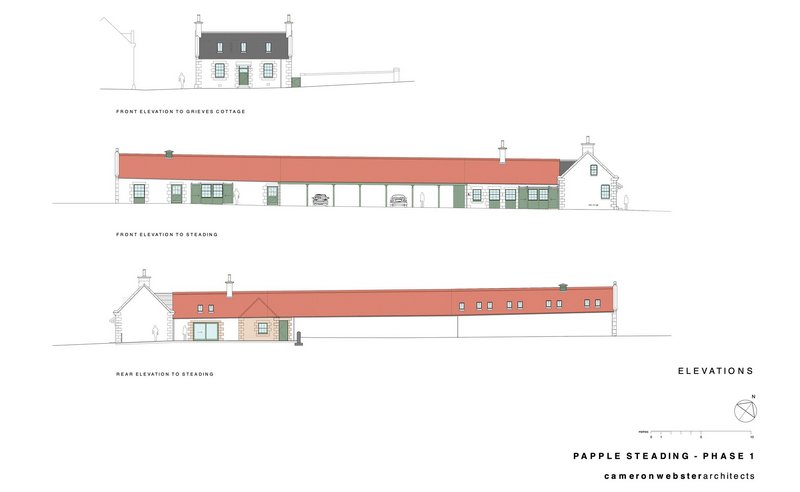 Credit: Cameron Webster Architects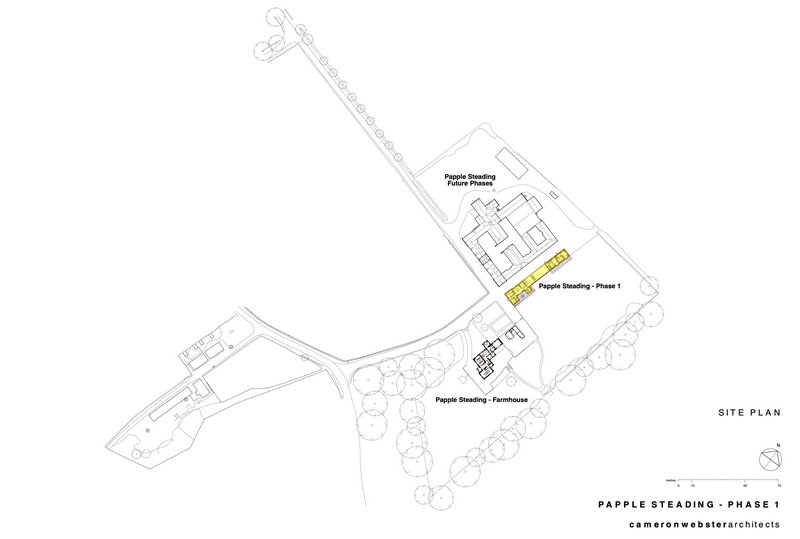 Credit: Cameron Webster Architects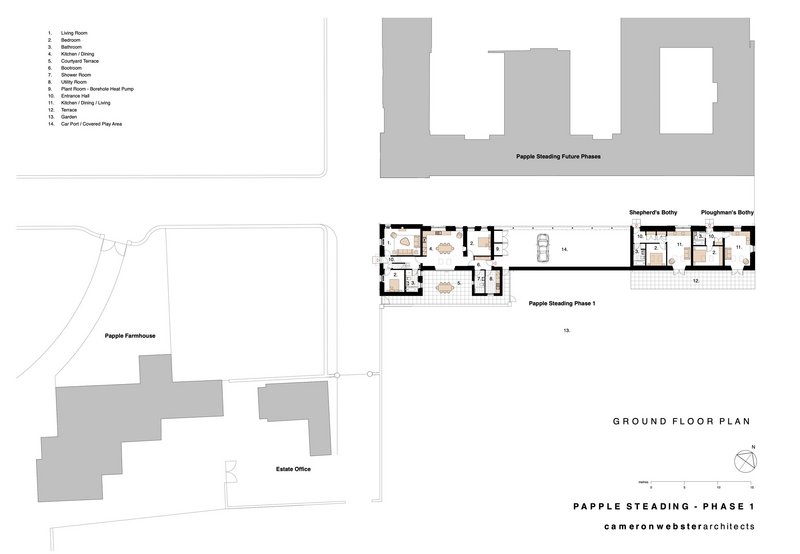 Credit: Cameron Webster Architects