Eduardo Chillida meets the traditional Baronial Hall in Denizen Works' 2023 RIAS Award-winning Scottish broch for the 21st century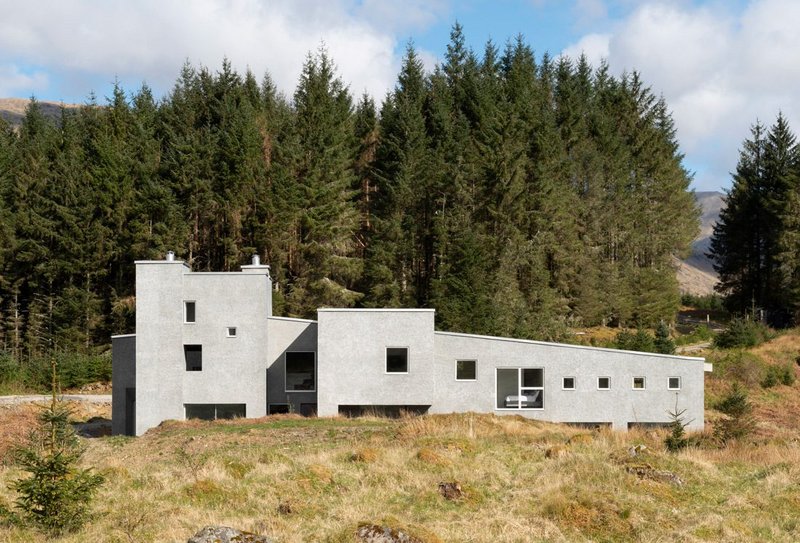 Hundred Acre Wood. Credit: Gilbert McCarragher
RIBA National Award winner 2023
2023 RIAS Award
Hundred Acre Wood, Argyll and Bute
Denizen Works for private client
Contract value: Confidential
GIA: 650m2
Situated within the beautiful landscape overlooking Loch Awe is a large silver-grey house which occasionally glints as the light catches its carved surface. This is the effect of rendering a house in recycled TV screens, a material choice which started as a joke (the client does not like television), but has resulted in an unexpectedly beautiful exterior. Aggregate sizes change across the building surface to imitate erosion, a response to the exposed site and harsh weather.
With no built context in the vicinity, the form of the house has been developed from a study of historic Scottish architecture as well as from the sculptural works of Eduardo Chillida. The plan is designed around around a huge central hall which has been designed to accommodate an 18-ft Christmas tree, but even without the tree, the space feels special, with warm light bouncing off a 2m oculus lined in gold leaf. Thick walls with deep reveals create spectacularly sculptural spaces to the perimeter. Each room has an entirely different character (the barrel vaulted dining room is a highlight), with all enjoying spectacular and carefully curated views across the landscape.
This is slow architecture. The house was designed and constructed over an eight-year period, and now the client and architect talk of the wider project plan, a landscape which will progress over 100 years. But for now, the house is complete, and feels both new and ancient at the same time. A Scottish broch for the 21st century.
See the rest of the Scottish RIAS Award winners here. And all the RIBA Regional Awards here
To find out more about the whole RIBA Awards process visit architecture.com
Credits
Contractor: Colorado Construction
Cost consultant: Morham & Brotchie Partnership
Structural engineer: CRA (Edinburgh) Ltd
M&E engineer: Harley Haddow
Timber frame design: FrameTech Design;
CDM Advisor: LBE Services Chartered Surveyors
Lighting Design: ARUP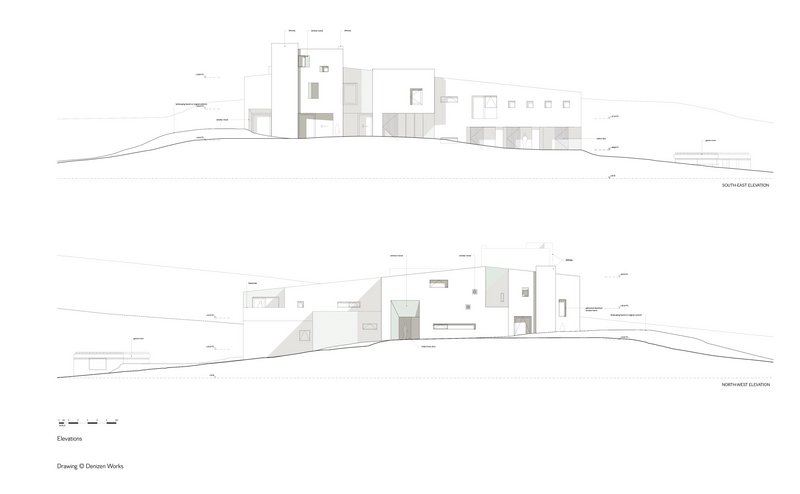 Credit: Denizen Works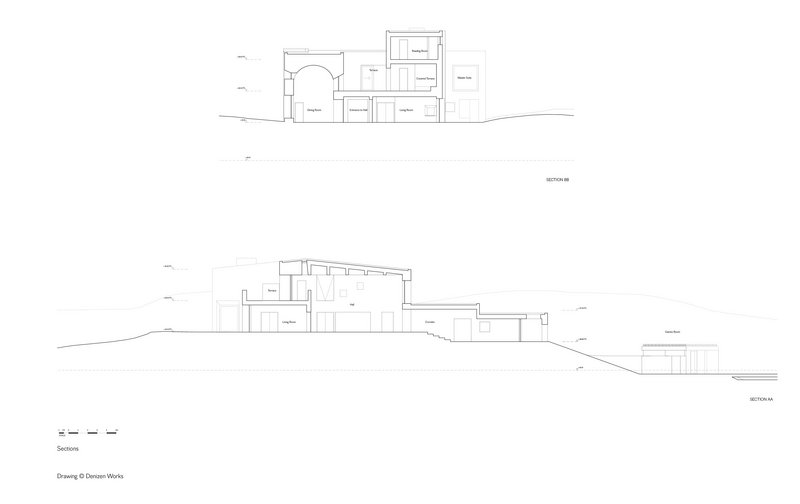 Credit: Denizen Works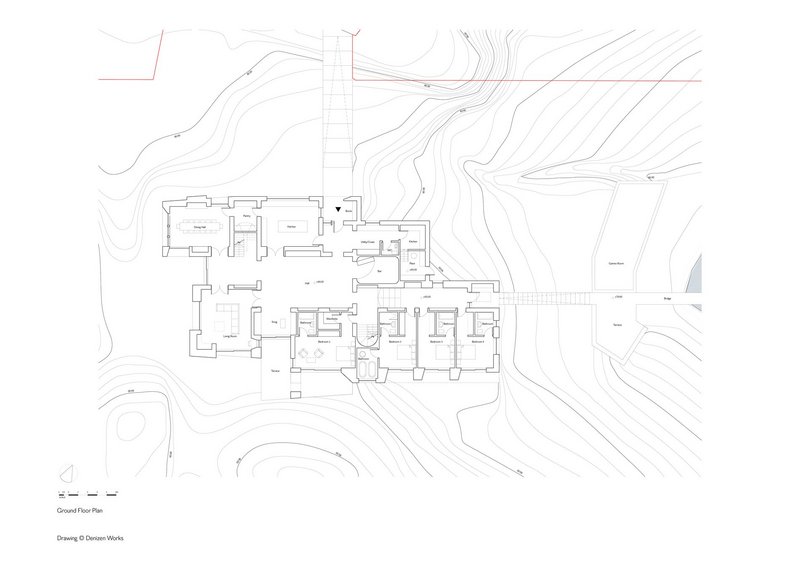 Credit: Denizen Works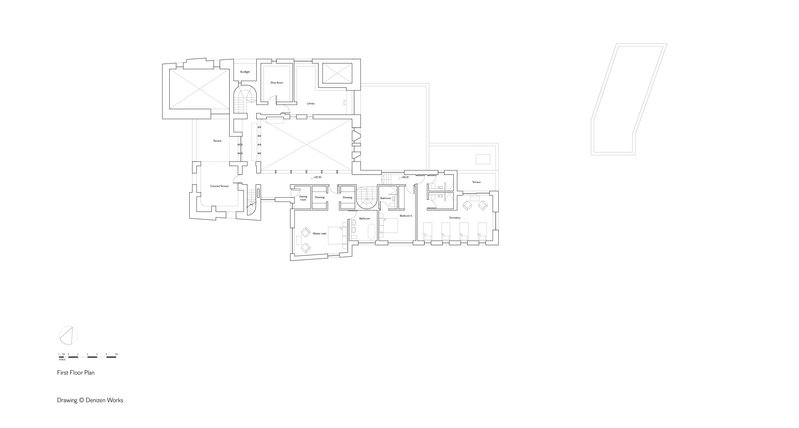 Credit: Denizen Works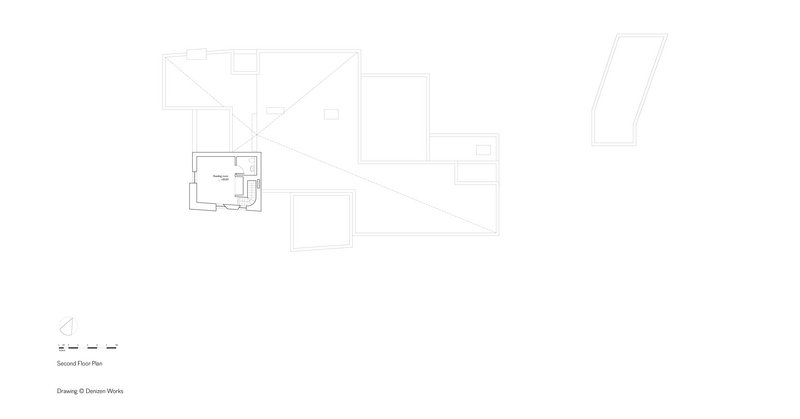 Credit: Denizen Works