Adrian James Architects' building has a light, airy atmosphere, while the copper finish to its exterior adds a distinctive touch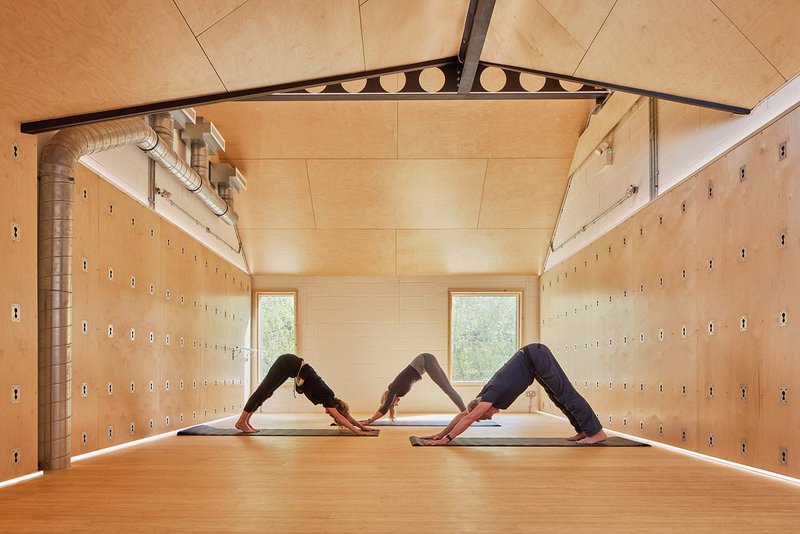 Vishuddha Yoga Centre.

Credit: Fisher Studios
South RIBA Regional Award 2023
Adrian James Architects for Vishuddha Yoga Centre
Contract value: £554,700
GIA: 154m2
Cost per m2: £3,602
As you approach the Vishuddha Yoga Centre, situated on a charming street in the heart of central Oxford, it is hard not to be immediately struck by the building's unique design. The contemporary treatment of its exterior blends effortlessly with the surrounding historic architecture, while the copper finish adds a distinctive touch that sets the building apart. The jury felt that the architect's use of pre-patinated copper for the window and door reveals successfully echoed the painted reveals of its neighbours, and the omitted rainwater pipes were a masterstroke of minimalist design.
Upon entering the building, one is immediately struck by the light, airy atmosphere that pervades the spaces. The dedicated upstairs studio is lofty and bright, creating an inviting and serene environment for yoga enthusiasts to practise. Downstairs, a large, relaxing social space opens onto a rear courtyard. The jury felt that incorporating a sculpture by a previous occupant of the site was a wonderful touch and a nod to the site's past use.
The interior is thoughtfully designed, with all the necessary spaces required for a place that is intended to be the hub of Oxford's yoga community. Despite the site's constraints, Adrian James Architects has managed to create a spacious and inviting environment that is both practical and beautiful, maximising every opportunity. Robust materials and skilfully integrated grilles at the front and back allow the building to flood, a condition of the planning consent.
The centre also has a strong focus on sustainability. It is designed to be zero carbon for most of the year, with a large photovoltaic array and two proudly exhibited Tesla Powerwall batteries providing self-sufficient energy consumption. It is also well-insulated and airtight, with a mechanical ventilation with heat recovery (MVHR) system that creates a comfortable and sustainable environment for the building's occupants.
What is truly remarkable about the Vishuddha Yoga Centre is how well the drive for low energy and sustainability harmonises with the yogic philosophy of the charity that runs it. The use of natural materials, such as plywood and bare blockwork, has kept embodied energy low, while the careful modulation of natural daylight prevents overheating. This alignment of values gives the building a unique character and a true sense of purpose, making it a truly exceptional space.
Credits
Contractor: Total Construction
Cost consultant Clarkson Alliance
Structural engineer Stantec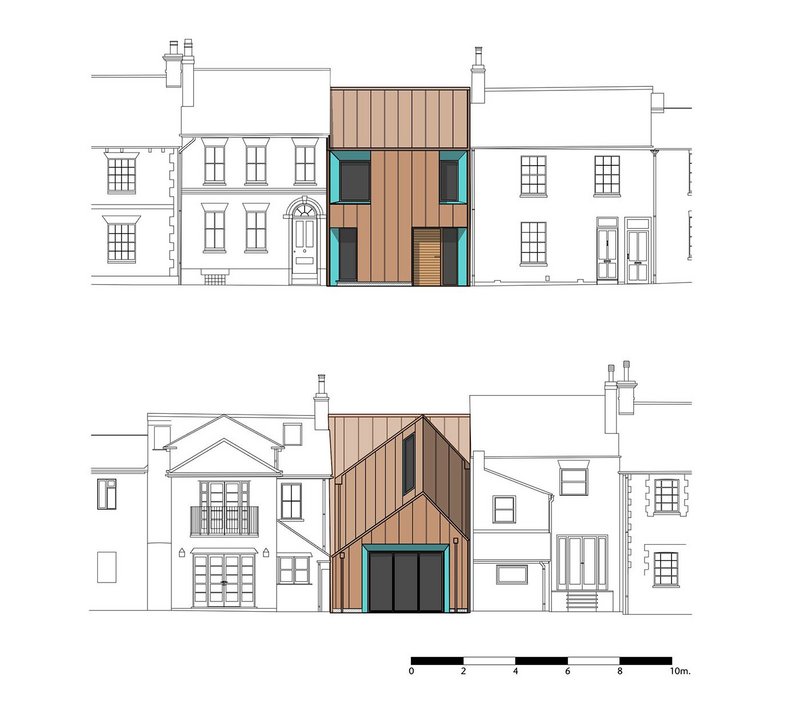 Credit: Adrian James Architects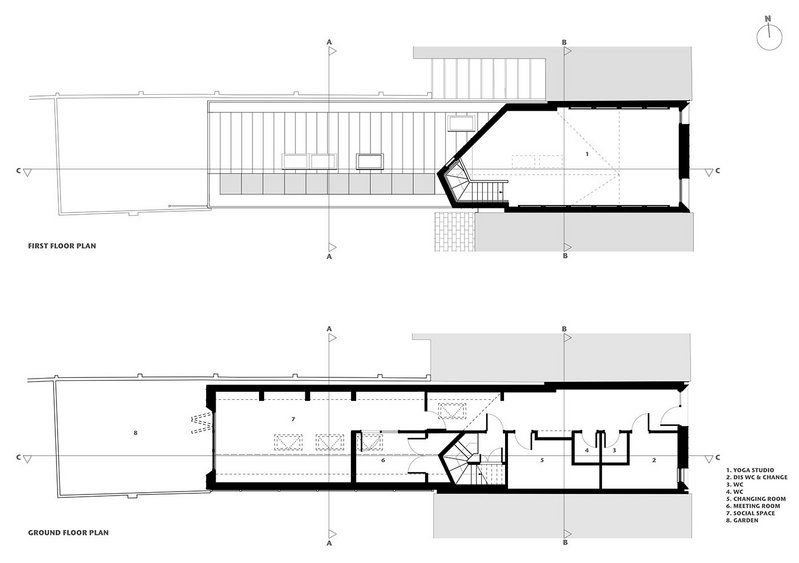 Credit: Adrian James Architects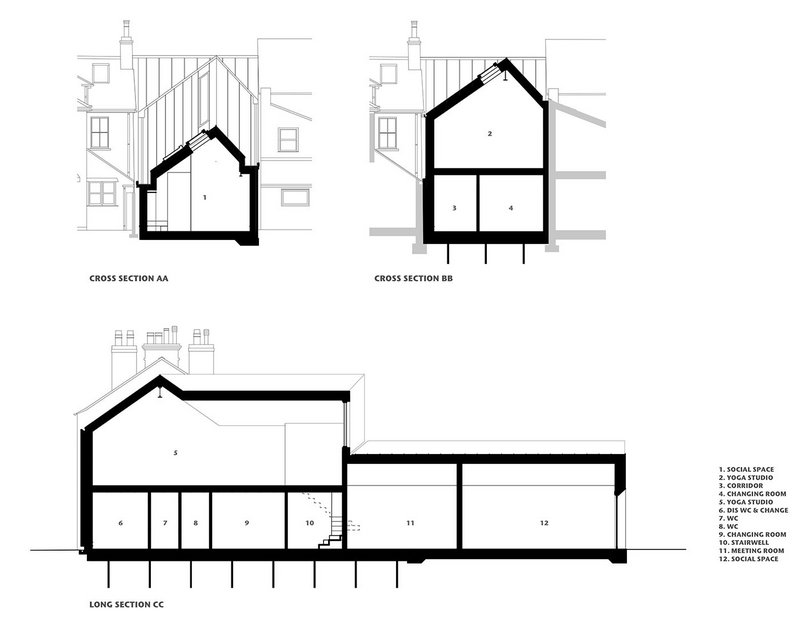 Credit: Adrian James Architects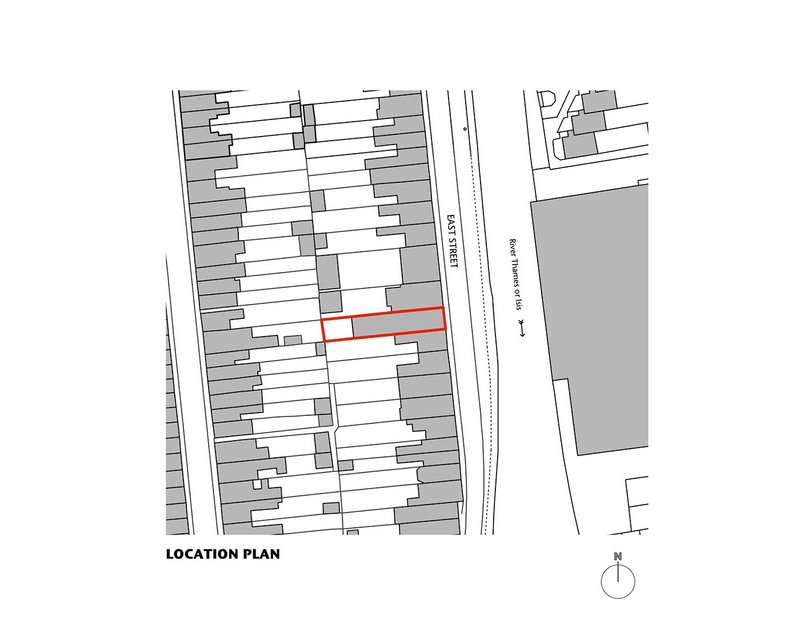 Credit: Adrian James Architects