Farshid Moussavi Architecture makes a compact but light-filled oasis on an eclectic suburban street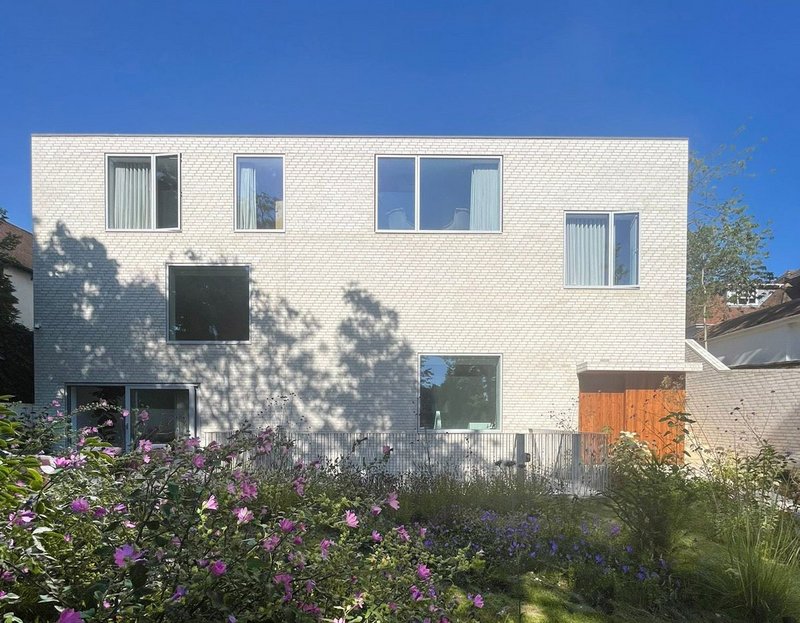 House in Hove. Credit: Farshid Moussavi
RIBA South East Regional Award 2023
House in Hove
Farshid Moussavi Architecture for private client
Contract value: Confidential
GIA: 650m2
House in Hove was built for the architect's parents, to provide a light-filled oasis on an eclectic suburban street. The site is modest in scale and has prompted a compact built volume.
The house is enclosed by a flush envelope of stretcher-bond brickwork, staggered by a quarter of a brick. Windows are placed seemingly at random but accord specifically with the brickwork setting-out, and belie the organisation of the rooms within.
On entry you are greeted by gallery space overlooking the lower-ground sitting room, orienting you to a destination below and an understated cascading stair that links all floors.
Beyond is the main sitting room, a dual-aspect, double-height space intersected diagonally by a mezzanine library. Beyond this lies the dining space backed by a wall of soft-pink storage that plays happily off the inviting, highly polished timber dining table and chairs that form the centrepiece of the room. These key spaces are linked to external terraces at both the front and rear of the house that allow for the distinction between inside and outside to be skilfully blurred.
Throughout the house, the floor is formed from a cast concrete with a subtle blue pigment. Likewise other satisfyingly tactile aspects of the house, such as the wash-hand basins found in each bathroom, are formed from uniquely pigmented concrete. These elements beautifully echo the soft colours found in the many Persian rugs that focus activity throughout the house.
At lower ground level, the kitchen separates wet areas from dry around a glazed external courtyard. The internal volume of the kitchen and sitting room at lower ground have been carefully controlled to provide generous levels of light while not being overlooked by neighbouring properties at any point.
Above ground level, the staircase rises and culminates in a stepped 'cinema' space that also acts as an anteroom to the primary bedroom suite. Bedrooms clearly delineate 'service' spaces in walnut-veneered panelling.
Throughout, light is handled delicately through clear and translucent windows that provide framed sea views or planes of shifting colour that animate the interior.
Contractor: Colemans Building Company
Structural engineer: Fold Consulting Engineers
Quantity surveyor / cost consultant: Martin Warren Associates
Energy performance assessment: Bullocks Consulting
Landscape architect: Rural Office with Transform Landscape Designs
See the rest of the RIBA South East winners here. And all the RIBA Regional Awards here.
To find out more about the whole RIBA Awards process visit architecture.com
RIBA Regional Awards 2023 sponsored by Gaggenau, EH Smith and Autodesk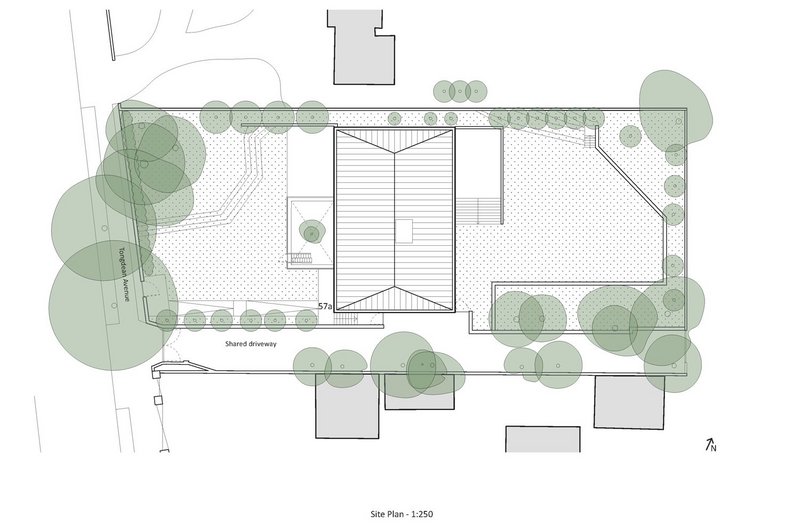 Credit: Farshid Moussavi Architecture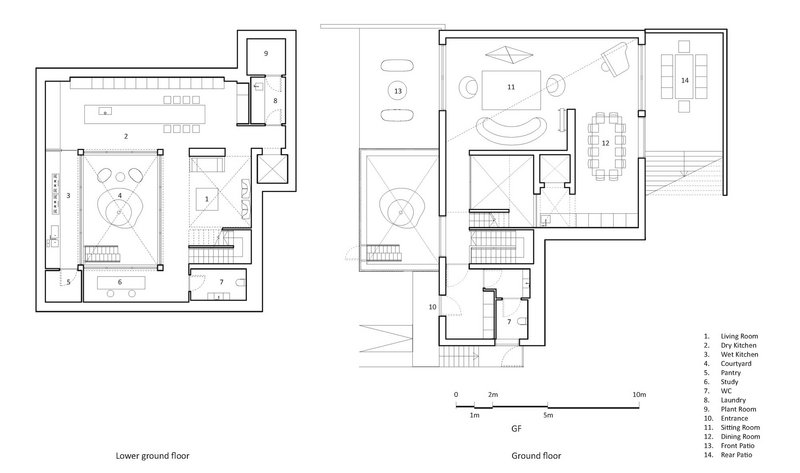 Credit: Farshid Moussavi Architecture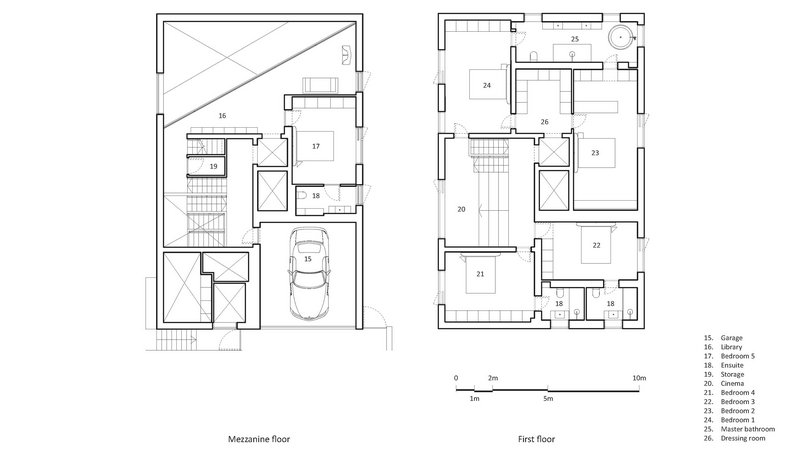 Credit: Farshid Moussavi Architecture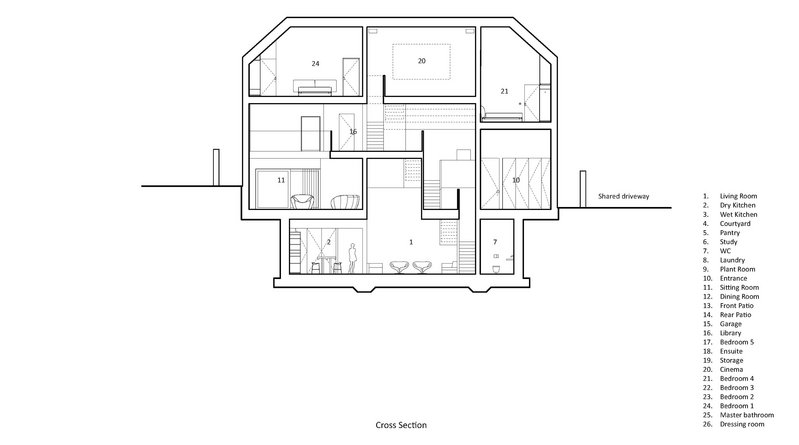 Credit: Farshid Moussavi Architecture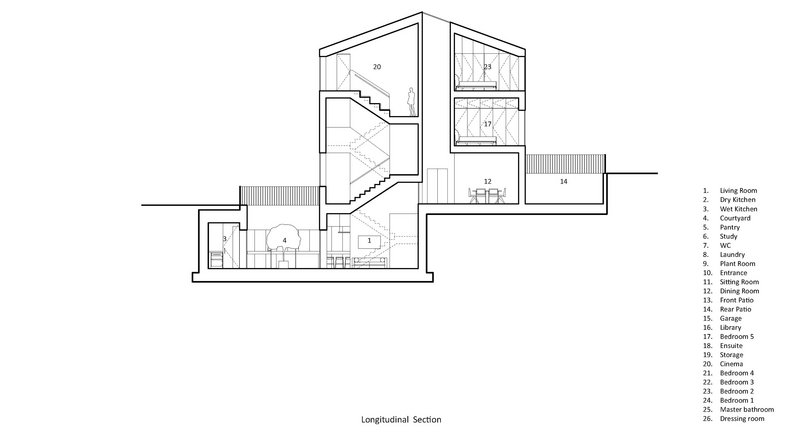 Credit: Farshid Moussavi Architecture