This 2023 RIBA South East Small Project of the Year is a warm and welcoming family home, an exemplar of contextual modern design in a rural setting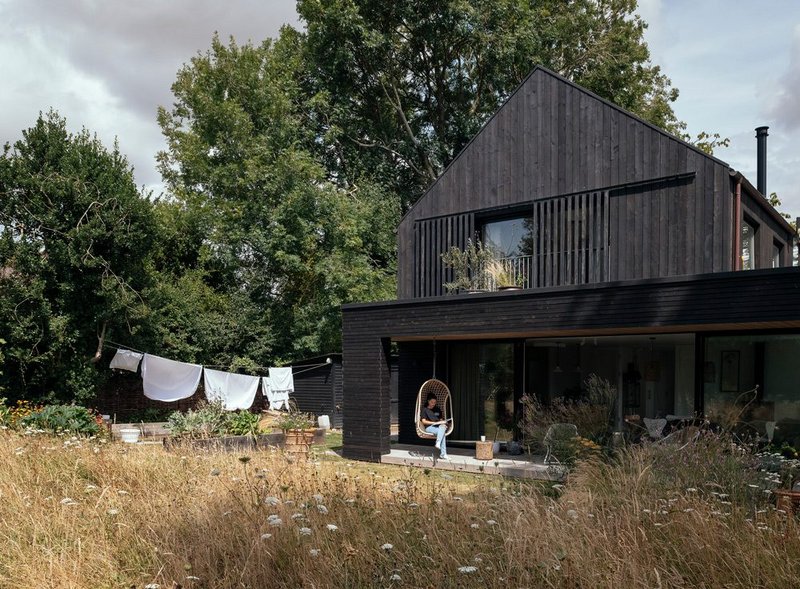 Black Timber House. Credit: Jim Stephenson
RIBA South East Regional Award 2023
RIBA South East Small Project of the Year, sponsored by Gaggenau
Black Timber House, Rodmell, Lewes
HAPA Architects for private client
Contract value: Confidential
GIA: 176m2
The Black Timber House sits calmly but confidently at the edge of Rodmell, a small village south of Lewes. Located among feathered-edge timber and flint cottages, the bucolic context produces a site rife with constraints. Set in the South Downs National Park and a conservation area, it is located at the far end of a single-track road as adjacent postwar bungalows give way to rolling fields and the River Ouse beyond.
Formerly the site of a tennis court in the grounds of the cottage next door, the house is nestled at the centre of the newly formed plot beneath the canopy of ash trees that mark the site's east and west edges.
Externally, HAPA Architects' material palette of charred timber and copper is deftly handled to achieve a modern and sensitive response that speaks to the edge-of-village context. The silhouette of the house is neatly manipulated at first floor level to provide a sheltering overhang at the entrance and an attractive verandah at the rear.
Internally the plan is immediately legible and the rooms welcoming. The open-plan kitchen/dining/living room is anchored around the verandah to the south, shaded from excessive glare, and a picture window to the east perfectly frames the fields that form the village edge. The central staircase, formed from both solid and veneered oak and appropriately restrained ironwork, is flooded with light. The section of the house exploits the pitched roof form to create generous but not excessive bedrooms, and continued in the stair by a window folding across both the wall and roof.
The outcome of a client/architect relationship forged over the course of several building projects, the house has been constructed for the client and her grown-up children. A true understanding of the client's needs is clearly evident in many aspects of the house, as is the trust afforded to the architect by the client.
The Black Timber House is an exemplar of contextual modern design in a rural setting that also promotes low embodied carbon. More than this, though, it is a warm and welcoming family home designed with practicality in mind and built with considerable care, and for this it should be commended.
Contractor: Brian Huntly Builders
Structural engineer: BLB Chartered Engineers
Joinery: Forest Joinery
See the rest of the RIBA South East winners here. And all the RIBA Regional Awards here.
To find out more about the whole RIBA Awards process visit architecture.com
RIBA Regional Awards 2023 sponsored by Gaggenau, EH Smith and Autodesk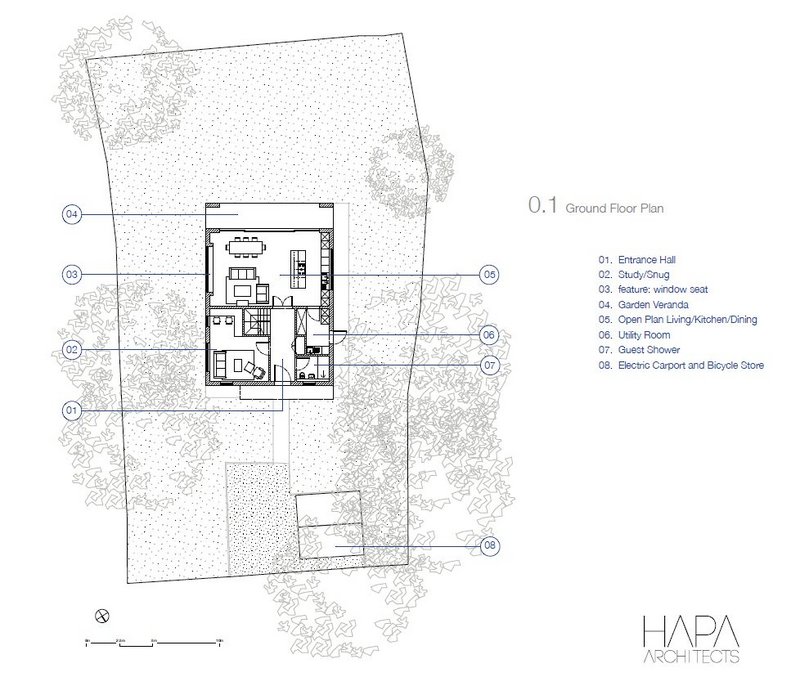 Credit: HAPA Architects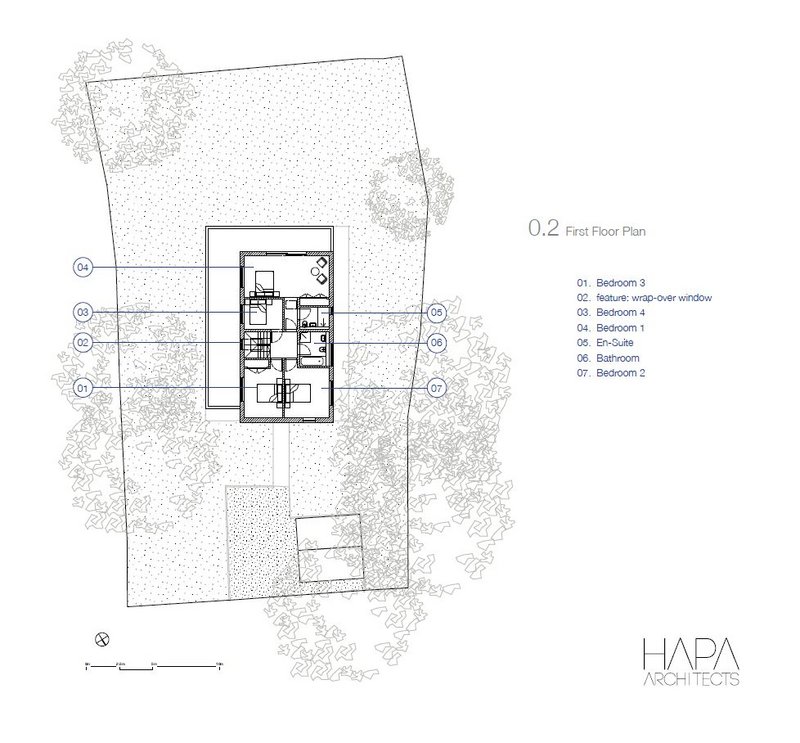 Credit: HAPA Architects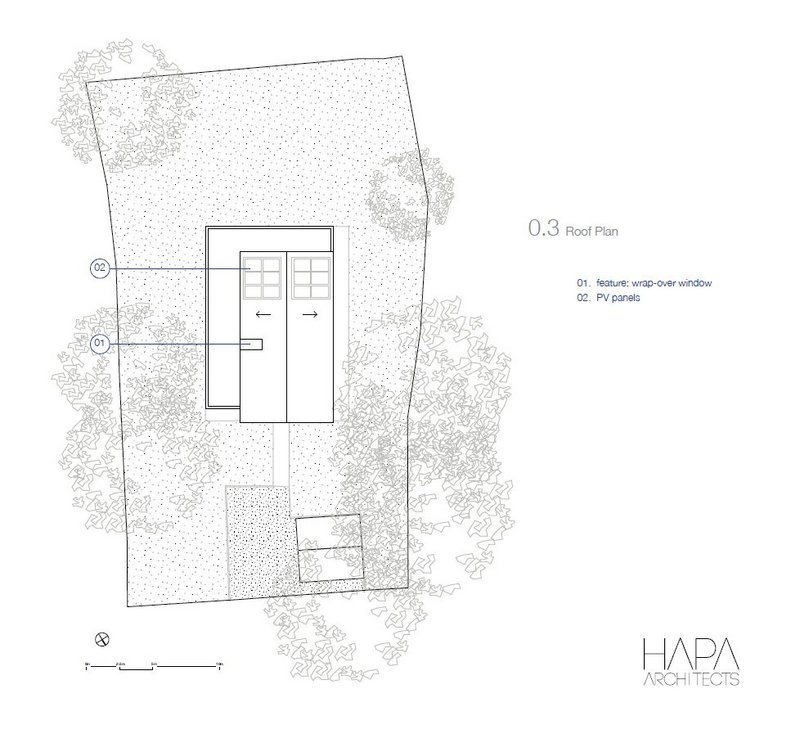 Credit: HAPA Architects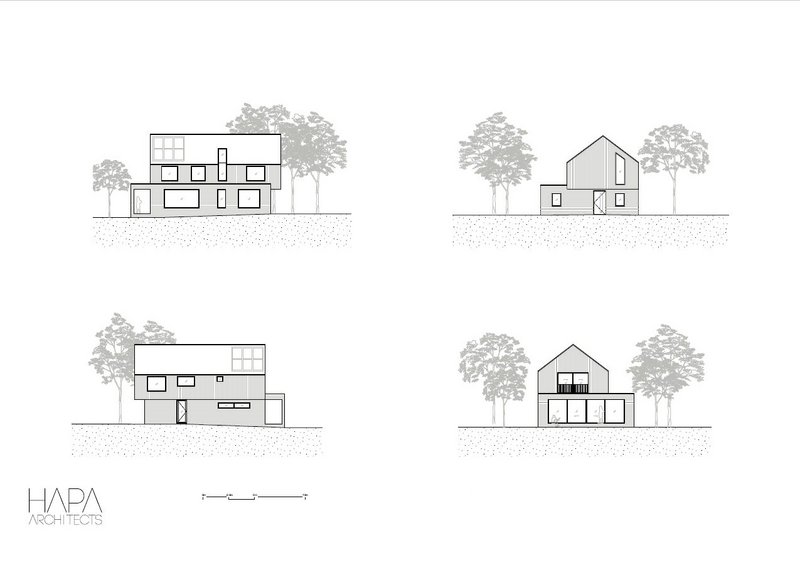 Credit: HAPA Architects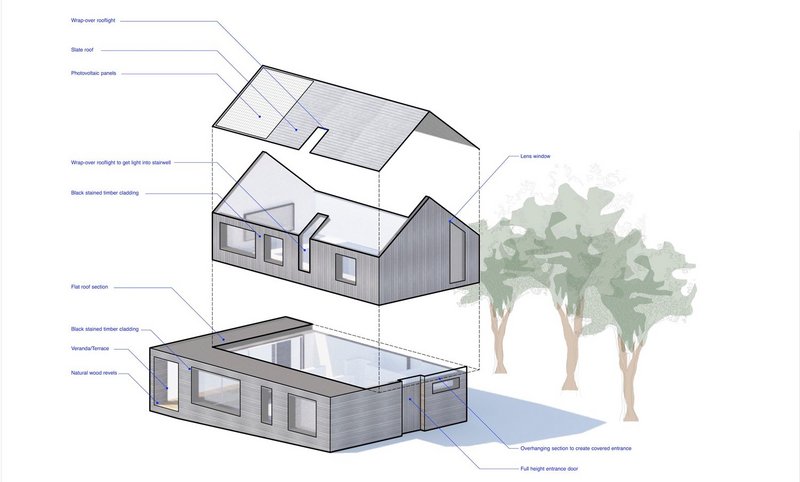 Credit: HAPA Architects