Hollaway Studio stitches old and new together convincingly and sensitively with its extension and refurbishment of a grade II-listed farm at Upper Maxted
Upper Maxted. Credit: Hufton + Crow
RIBA South East Regional Award 2023
Upper Maxted, Canterbury
Hollaway Studio for private client
Contract value: Confidential
GIA: 43m2
Upper Maxted is a grade II-listed farmhouse in Shepway, Kent. Dating from 1739 but clearly with earlier origins, it is located in somewhat isolated surroundings, adjacent to rolling fields and with wildflower meadows to the rear. The client's brief to Hollaway Studio required the rethinking of the ad-hoc extensions that had accumulated on the rear facade of the original house and the provision of a modern family kitchen and dining space.
The plan of the new kitchen convincingly extends the existing ground-floor plan and very much feels like the completion of a circular route that one may take around the original fireplace. Within the farmhouse itself, the architect has delicately removed some non-original walls, reinstating original room proportions, and taken care to respect original materials and detailing.
The stitching-together of new and old internally has been convincingly and sensitively articulated. The architect and client carefully considered how the building could best be used, and arrived at a solution whereby the existing spaces are celebrated and enhanced by the reworking: neither competes with the another.
The new reception space is focused around a wonderfully crafted copper-clad kitchen island and bookended by two concrete benches – one forming a dining space, the other a cosy window seat for reading. The concrete extends around the perimeter of the space as an undulating plinth, reassuringly supporting the seemingly irregular openings above.
Ubiquitous bifold doors have been eschewed and in their place the architect and client have selectively framed views, such as the spire of a nearby church and a single tree in a field. These openings form the basis of the pleated facade geometry, pleasingly breaking free from the (mostly) orthogonal timber frame of the original farmhouse.
The new addition is expressed clearly and unapologetically as being very much of its time, and sits comfortably adjacent to the mottled Flemish brickwork of the farmhouse. The weathered steel cladding beautifully echoes the natural iron-ore deposits found nearby, and provides both a satisfying texture and the prospect of a continued subtle change in hue as the material weathers naturally.
Contractor: Coleman & Peters
Quantity surveyor / cost consultant: Clifford Rickards Associates
Structural engineer: Ben Godber & Co
Landscape architect: Exterior Architecture
See the rest of the RIBA South East winners here. And all the RIBA Regional Awards here.
To find out more about the whole RIBA Awards process visit architecture.com
RIBA Regional Awards 2023 sponsored by Gaggenau, EH Smith and Autodesk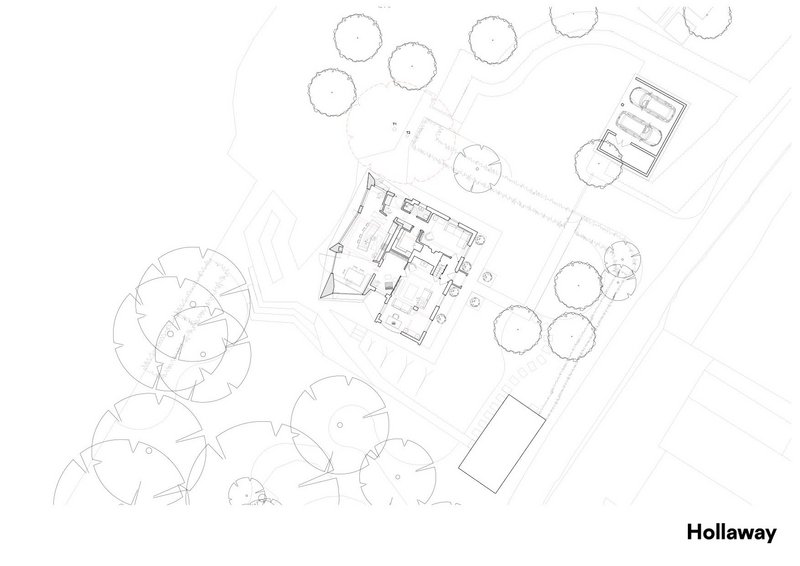 Credit: Hollaway Studio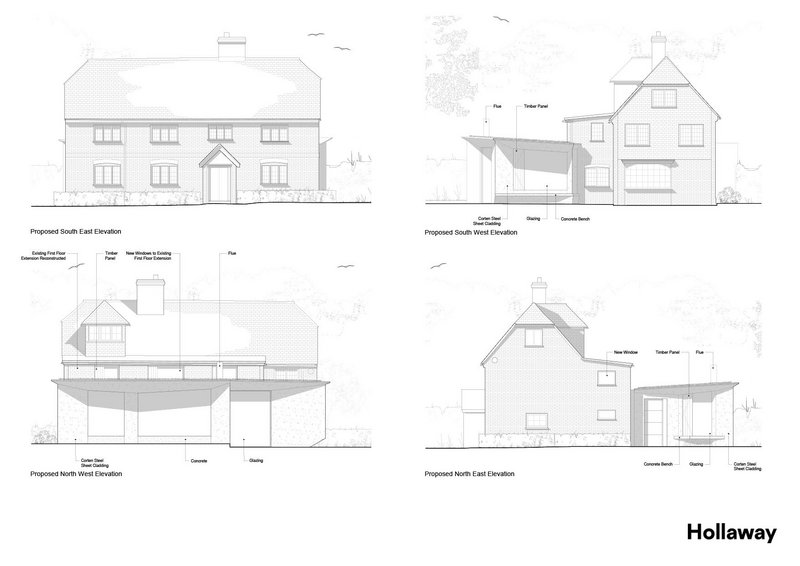 Credit: Hollaway Studio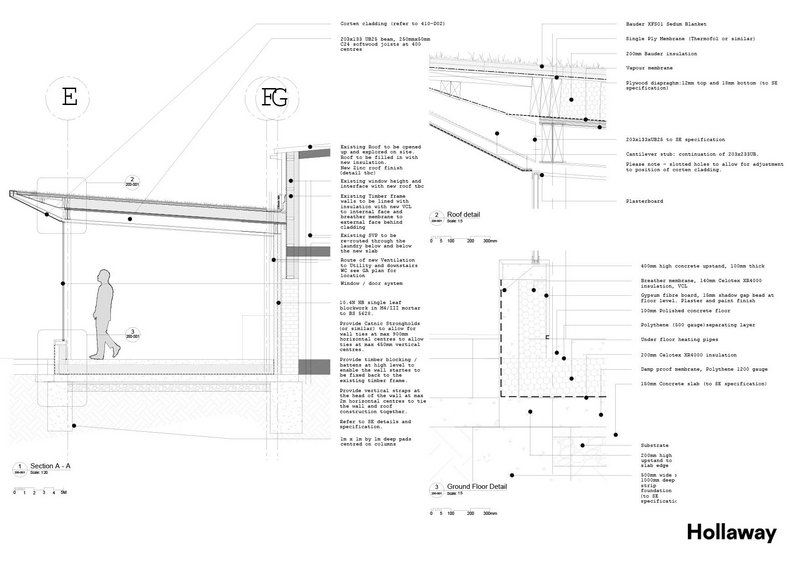 Credit: Hollaway Studio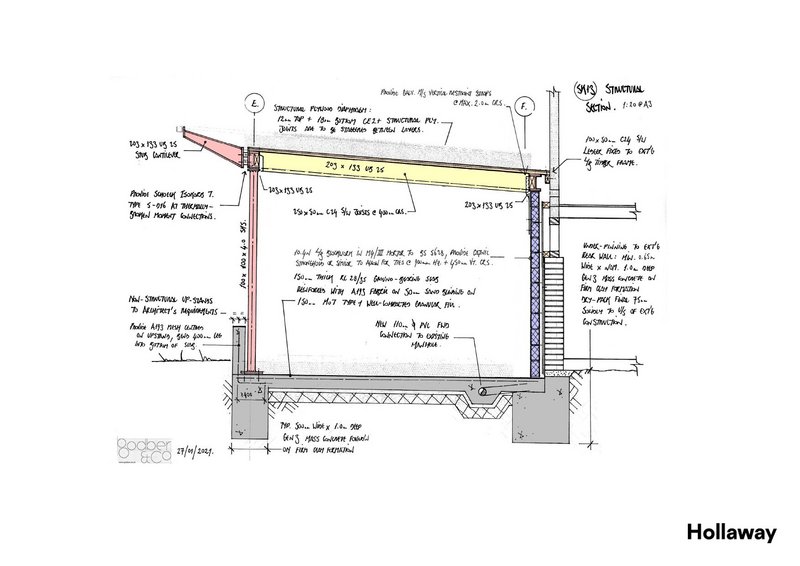 Credit: Hollaway Studio