Gort Scott has created two buildings with distinct characters: the anniversary building with its distinctive, bold tower; and the pavilion, containing a large multifunctional hall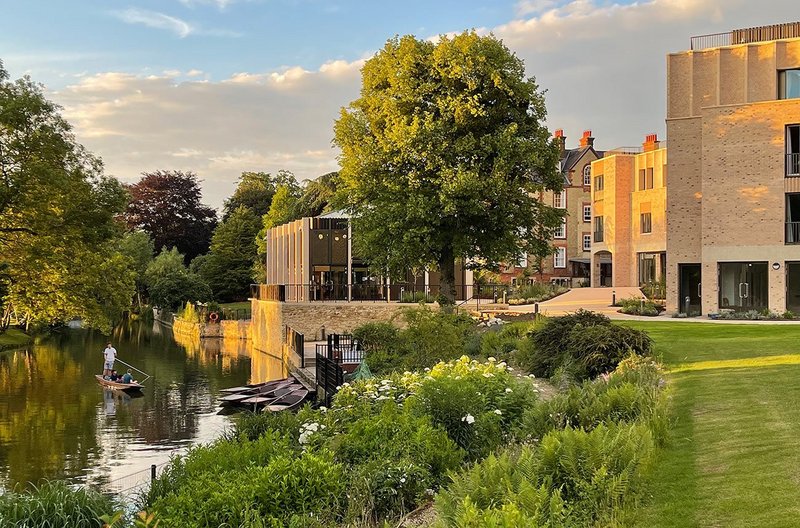 St Hilda's College.

Credit: Amu Chandrakuma
South RIBA Regional Award 2023
Gort Scott for St Hilda's College
Contract value: £18.5 million
GIA: 2,871m2
Cost per m2: £6,444
Gort Scott's design for St Hilda's College in Oxford is a stunning development that has created a real sense of place while enhancing and reimagining the college's landscape. Two buildings, with very distinct characters, frame a serpentine garden that responds to the meandering River Cherwell. The larger anniversary building successfully defines the college's boundary, clearly identifies its new entrance and creates a sense of enclosure for its beautiful gardens. The riverside pavilion, on the other hand, is a more transparent building, which provides a counterpoint to its neighbour's solidity.
The project gives the college a new point of arrival and a greater sense of place, while celebrating the relationship between college and river. The anniversary building's tower is bold and stands out as a distinctive feature of the development, becoming a glowing lantern at night. This allows St Hilda's to establish a new dialogue with the wider network of Oxford colleges.
The anniversary building accommodates the new entrance and porters' lodge, administrative and academic offices, a middle common room, and 53 en-suite study bedrooms. The architects have incorporated terraces and green roofs to provide external amenity space with ravishing views across the Oxford skyline. The pavilion, on the other hand, contains a large multifunctional hall with support spaces, such as a foyer, servery and toilets. The form and layout deliberately create oblique views of neighbouring buildings while ensuring that the space can be arranged to suit alternative uses.
The jury were impressed at how the design skilfully incorporates historic walls along the riverbank, and the way the new buildings have been laid out to ensure the retention of historic cedar and lime trees. They also found delight in the scalloped detail of the upper floors, with the heavy 'eyebrows' above the fenestration.
Throughout the design and execution of this project, Gort Scott has taken care to consider proportionality, scale, materials and details to ensure the buildings sit sympathetically in this historic context. Overall, the scheme is a remarkable achievement that has transformed the college's sense of place and created a welcoming and accessible environment for all.
Credits
Contractor Beard Construction
Structural engineer Solid Engineering
Environmental/M&E engineer Skelly & Couch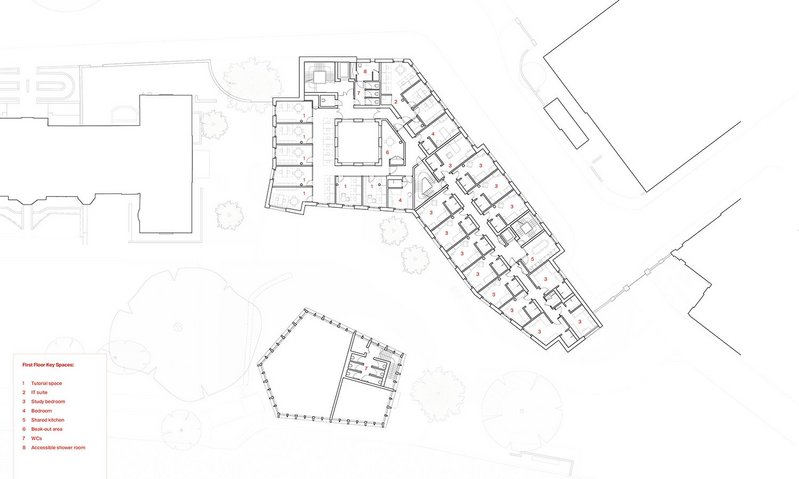 Credit: Gort Scott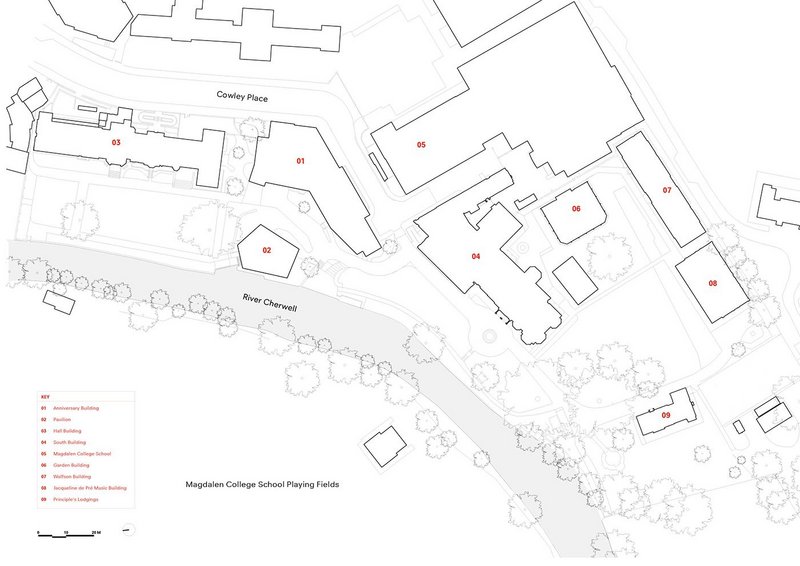 Credit: Gort Scott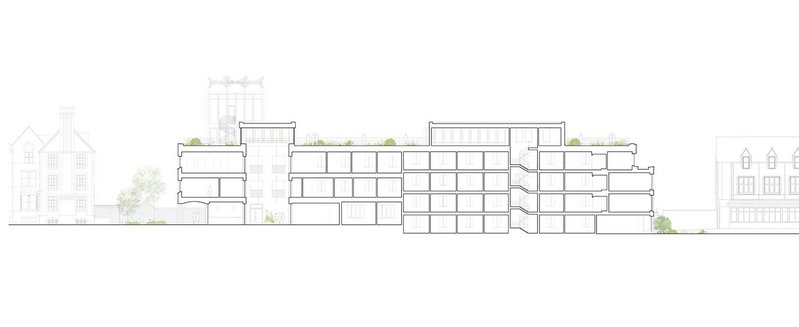 Credit: Gort Scott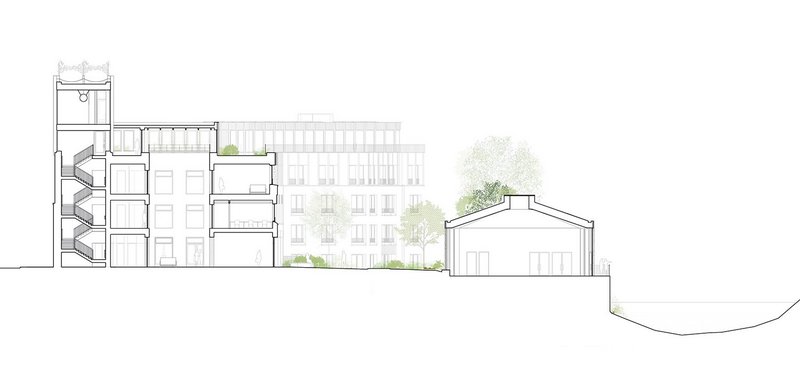 Credit: Gort Scott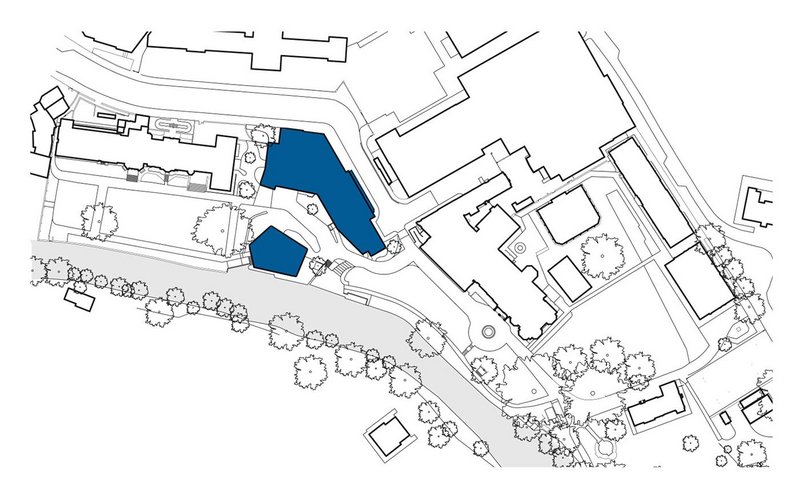 Credit: Gort Scott