Hyde + Hyde Architects has renovated and extended an 1870s gothic revival home with a masterful juxtaposition between original and modern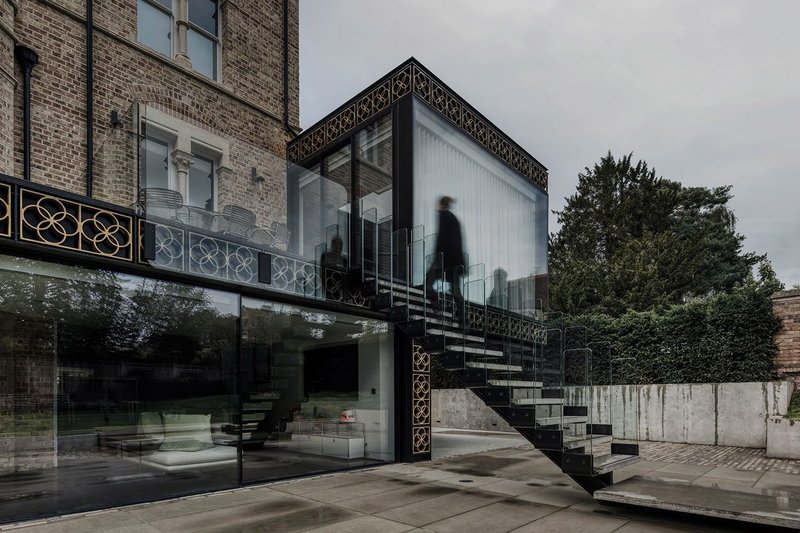 Quatrefoil House.

Credit: Martin Gardner
South RIBA Regional Award 2023
Quatrefoil House, Oxford
Hyde + Hyde Architects for private client
Contract value: Confidential
GIA: 499.4m2
Arriving at Quatrefoil House in north Oxford, the grandness of this 1870s gothic revival home is evident, but it is not until you view the building from the secluded garden that the masterful juxtaposition between the original and the modern extension strikes you. Hyde + Hyde Architects has blended old and new to create a striking contemporary family home.
The renovation of the original building, which was previously used as a student residence, included the restoration of the historical fabric while upgrading the space to meet modern living needs. The architects have introduced a fourth volume to the plan, 'completing the square' with a rear extension that cantilevers over the garden. The extension's concrete column cleverly references an adjacent Gothic window, while adding a sense of drama to the cantilevered structure.
The attention to detail in the extension's ornamentation is notable, with large cast bronze tiles providing a striking motif on the façade, inspired by the restored quatrefoil detail above the property's entrance. Beautifully manufactured and expertly applied, these tiles bring a sense of delight and fun.
Stepping inside the home, the bespoke timber staircase immediately catches the eye, linking all four levels of the house. The open-plan ground floor, with its triple-height void, is flooded with natural light. The house feels deceptively spacious, with the twisting, turning staircase inviting you to explore while somehow retaining the intimate formality of the original rooms.
The jury all agreed that the same level of care and attention to detail had been applied to the interior of the house as to the exterior. High-quality finishes, discreet lighting and bespoke joinery have been used throughout to create a feeling of sophisticated opulence.
The extension's floor-to-ceiling window is vast, with the retractable skylight further enhancing the light-filled atmosphere. The lower-level entertainment space is perfect for hosting guests, while the five bedrooms upstairs provide ample space for a large family.
Overall, Quatrefoil House is a stunning example of how a contemporary extension can be added to a historic property, completely transforming the interior without compromising the original's character in the wider streetscape. The meticulous restoration and ornamentation are impressive, creating a truly unique and stylish family home.
Credits
Contractor G Dighton & Sons
Structural engineer Mann Williams
Environmental/M&E engineer Ridge and Partners
Cost consultant Ridge and Partners
Planning consultant Kemp & Kemp
Sustainability consultant Melin Energy Consultants
Arboriculture surveyor Lockhart Garratt
Site surveyor MK Surveys
Landscape architect Angus Thompson Design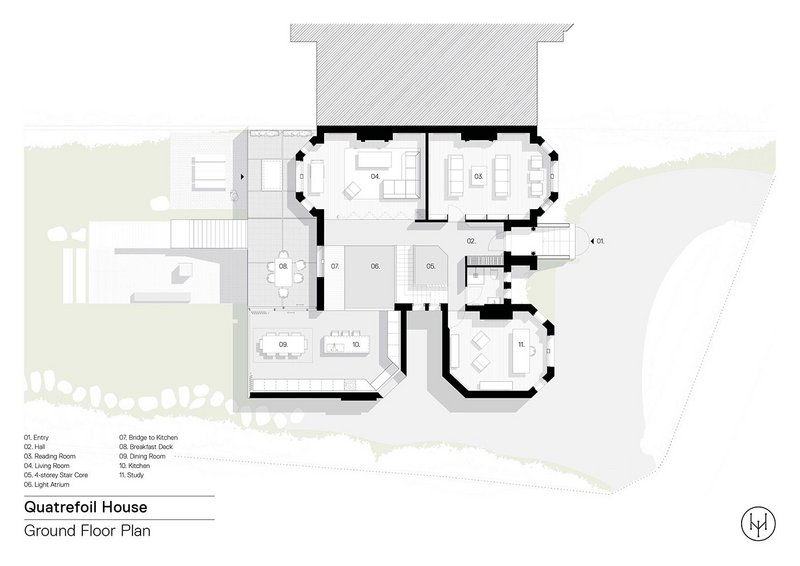 Credit: Hyde + Hyde Architects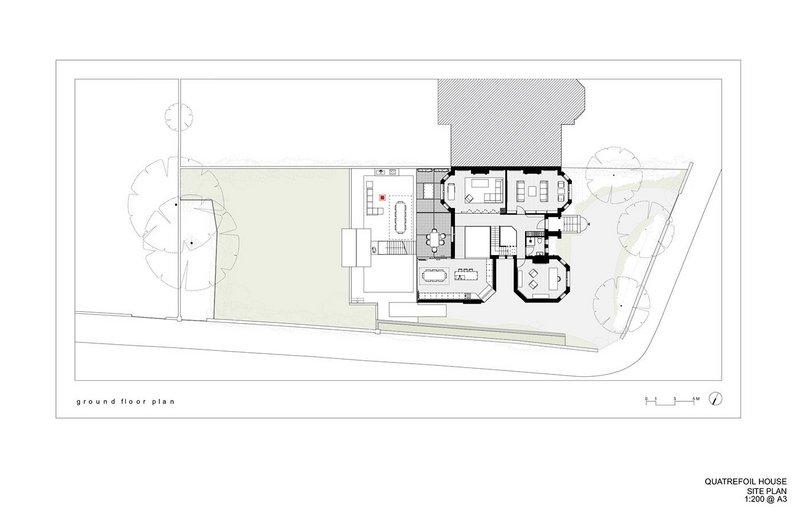 Credit: Hyde + Hyde Architects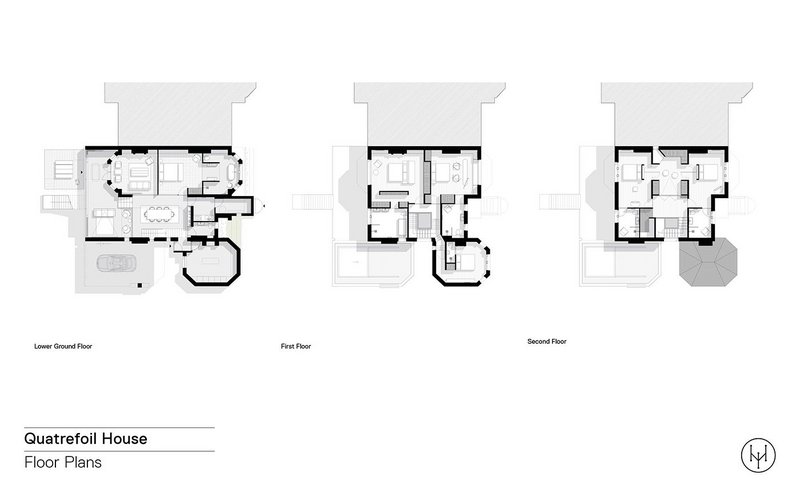 Credit: Hyde + Hyde Architects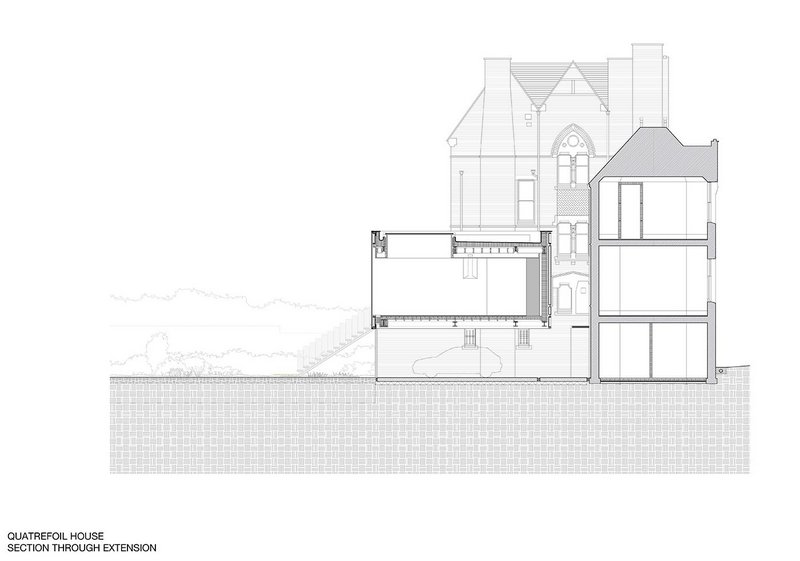 Credit: Hyde + Hyde Architects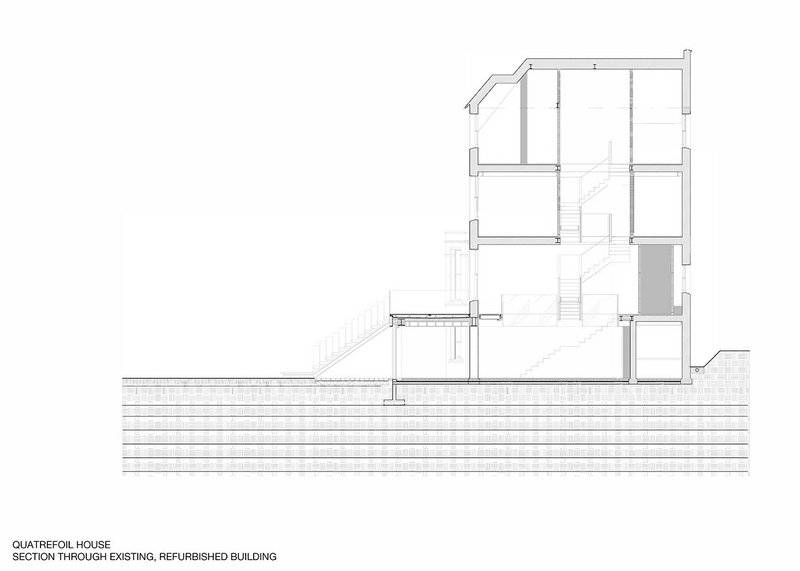 Credit: Hyde + Hyde Architects