Jonathan Tuckey Design's 160-seat auditorium and performance space for a private preparatory school combines historical references, the playful use of materials and bold ambitions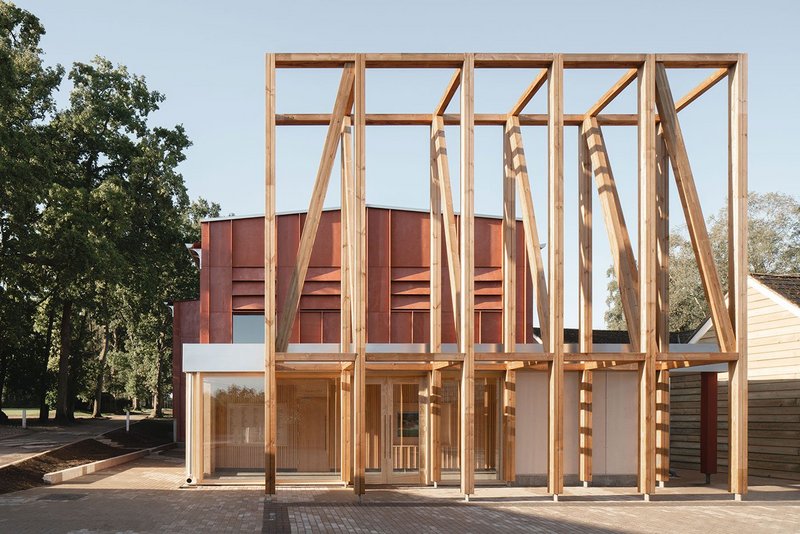 Horris Hill School Theatre.

Credit: Nick Dearden
South RIBA Regional Award 2023
Horris Hill School Theatre, Newbury, Berkshire
Jonathan Tuckey Design for Horris Hill School
Contract value: Confidential
GIA: 320m2
Horris Hill School's commitment to promoting self-confidence and self-esteem through the arts is evident in the design of its new theatre, crafted by Jonathan Tuckey Design. This low-energy building cleverly combines historical references, the playful use of materials and bold ambitions to create a wonderful facility.
The building's centrepiece is a 160-seat auditorium and performance space, providing an intimate setting for school assemblies, music recitals and drama productions. The jury felt the space was reminiscent of a Jacobean theatre and applauded the use of cross-laminated timber (CLT) and passive ventilation to reduce carbon emissions in both construction and operation.
The exterior facade features Viroc wood-fibre panelling (created from a compressed and dry mixture of pine wood particles and cement), hand-cut on site to minimise waste. The architect has used the material creatively to break up the mass of the building, creating relief and accentuating the play of light across the facade.
Inside, the CLT frame is exposed and lined with beech battens, providing both an acoustic device and compositional articulation. The space is accented by light-grey acoustic panels, which help absorb sound and prevent echoes. Viroc panelling has again been used to great effect internally, but this time as a tessellated floor finish in the foyer.
The building's plan is simple yet elegant, with many spaces providing multiple functions, and no corner left underused. The jury particularly welcomed the generous space around the lighting and sound controls, which provide space for teaching backstage skills.
Located in the centre of the campus, the building has transformed this previously forgotten part of the site, creating a gathering space in front of the bold entrance portico. An outdoor amphitheatre extends the theatre stage into the surrounding landscape, facing the woods and school playing fields.
The Horris Hill School Theatre is a triumph, a stage set for everyday life, which will no doubt inspire students and performers alike.
Credits
Contract Vale Southern Construction
Theatre and acoustic consultant Charcoal Blue
Structural engineer Webb Yates
Environmental/M&E engineer Skelly & Couch
Cost consultant Marstan BDB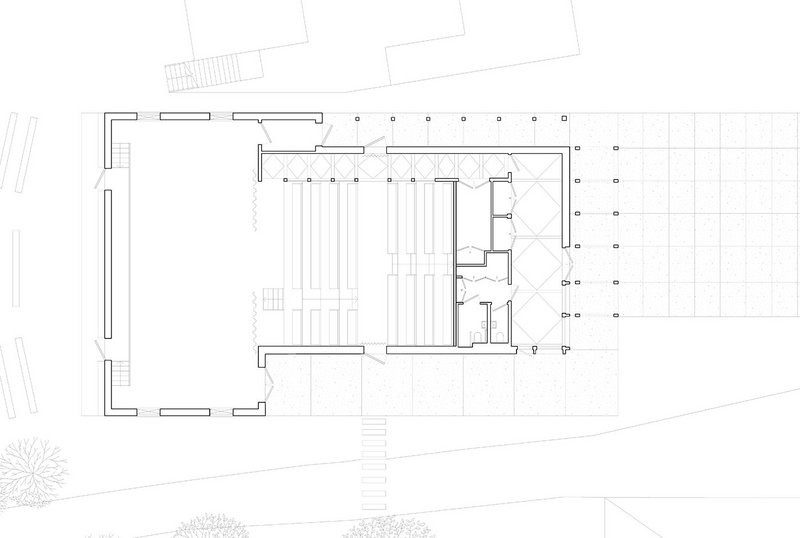 Credit: Jonathan Tuckey Design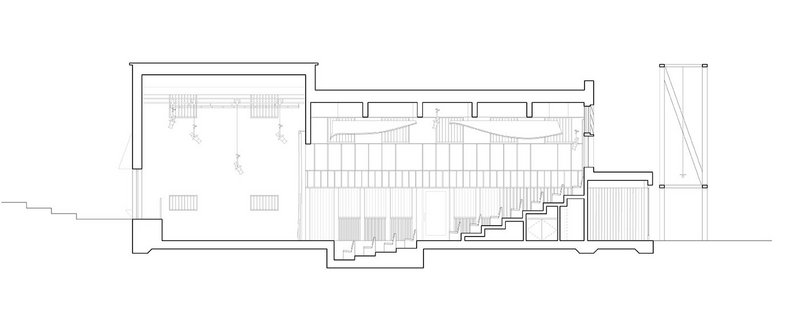 Credit: Jonathan Tuckey Design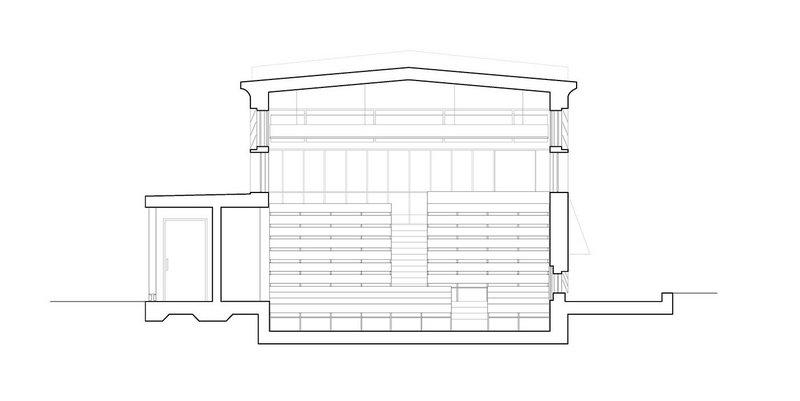 Credit: Jonathan Tuckey Design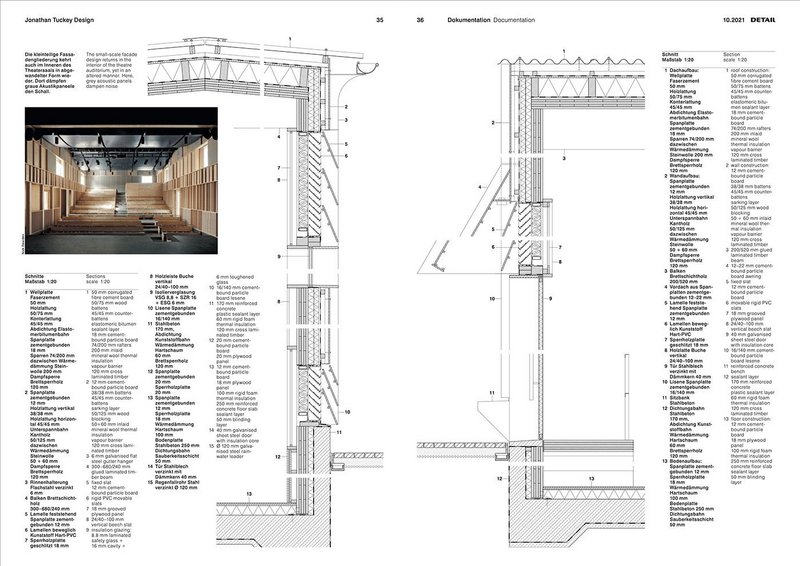 Credit: Jonathan Tuckey Design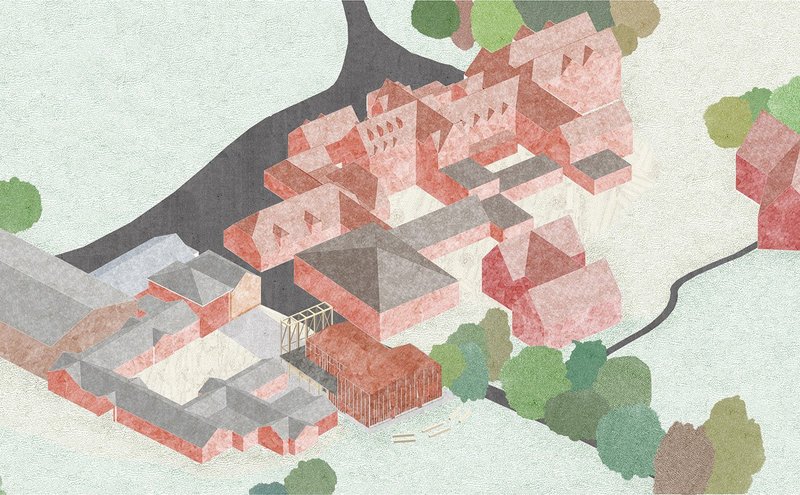 Credit: Jonathan Tuckey Design