Knox Bhavan has designed a flood-resilient house which seamlessly integrates with its natural surroundings, also winning RIBA South's Sustainability Award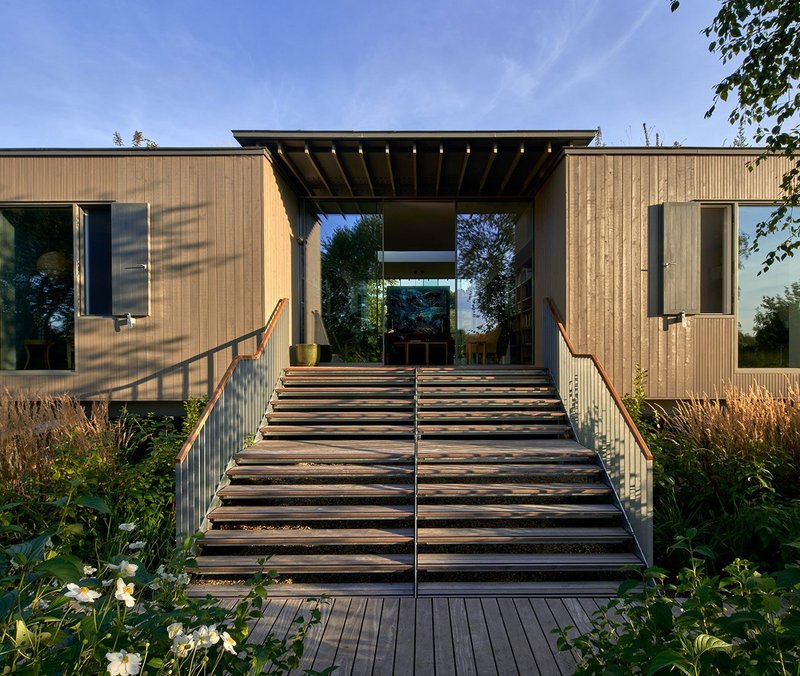 March House.

Credit: Edmund Sumner
South RIBA Regional Award 2023
RIBA South Sustainability Award, sponsored by Autodesk
March House, Cookham, Berkshire
Contract value: Confidential
March House is a prime example of how architecture can be both beautiful and functional. The house is situated in a flood-prone area and its design incorporates elements that protect it from rising waters while still providing ample living space for its occupants. The result seamlessly integrates into its natural surroundings while still standing out as a stunning piece of architecture.
One of March House's most notable features is its use of materials. It is constructed with a mix of timber, galvanised steel and Rockwool insulation. The timber framing and cladding provide a warm, natural feel that blends effortlessly into the landscape. The galvanised-steel supporting legs and frame add a striking modern touch while also providing the necessary flood protection. Rockwool insulation not only helps to keep the house energy efficient but also reduces its carbon footprint.
The jury felt the use of fixed glazing and insulated shutters was extremely successful in maximising natural light and views to the river and garden, while still providing privacy and security. The retractable fly screens built into the shutters are a particularly clever touch, providing protection against insects while remaining completely hidden when not in use.
The layout of the house is also carefully thought out. Separate wings for the bedrooms provide privacy while the open-plan living spaces are generous and flooded with natural light, making the most of the impressive views throughout the day and changing seasons. The integration of the client's mid-century modern furniture and artwork into the design is a testament to the architect's attention to detail and commitment to creating a space that truly meets the client's needs.
But perhaps the most impressive aspect of March House is how it interacts with its surroundings. The house is raised off the ground, allowing water to flow freely underneath, avoiding any potential for flood damage. The lack of hard surfacing, together with natural planting around the building, enhances the existing floodplain surface area while increasing biodiversity. The green roof, planted with local wildflowers, further fosters insects and wildlife. Bat boxes are neatly integrated into the external cladding. These ecological strategies not only make the house more sustainable but create a harmonious relationship between the building and its natural setting.
The use of natural materials, clever design features, and ecological strategies all come together to create a space that is a delight to look at and must be a joy to live in.
Credits
Contractor Philiam Construction
Structural engineer Price & Myers
Environmental / M&E Engineer Paul Bastick Associates
Cost consultant Ian Thomson and Company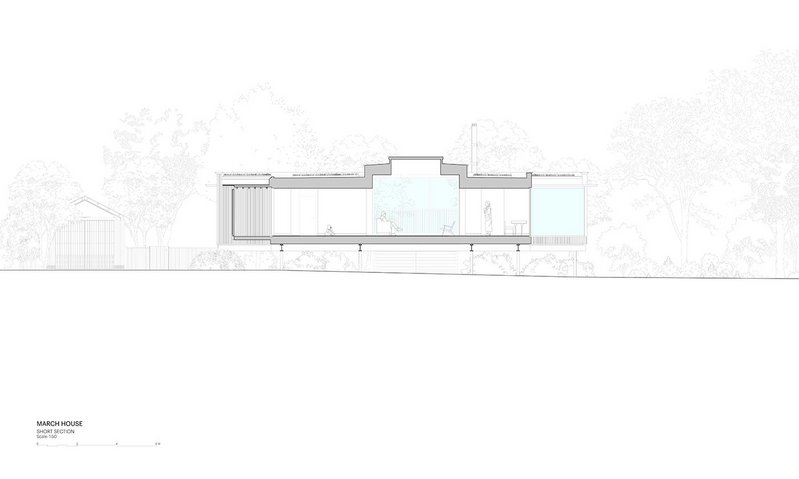 Credit: Knox Bhavan Architects
Credit: Knox Bhavan Architects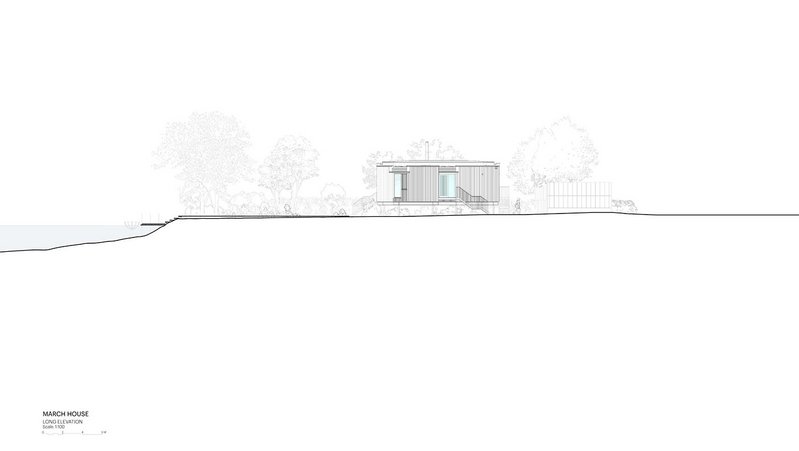 Credit: Knox Bhavan Architects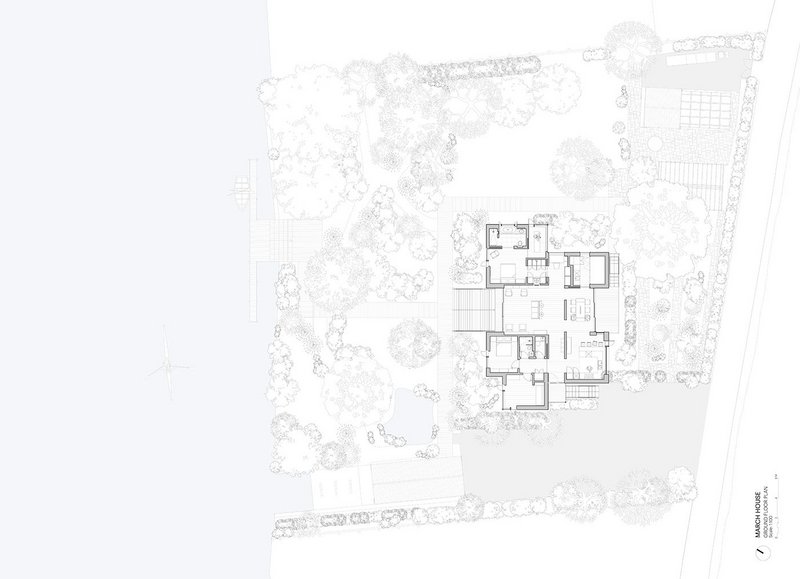 Credit: Knox Bhavan Architects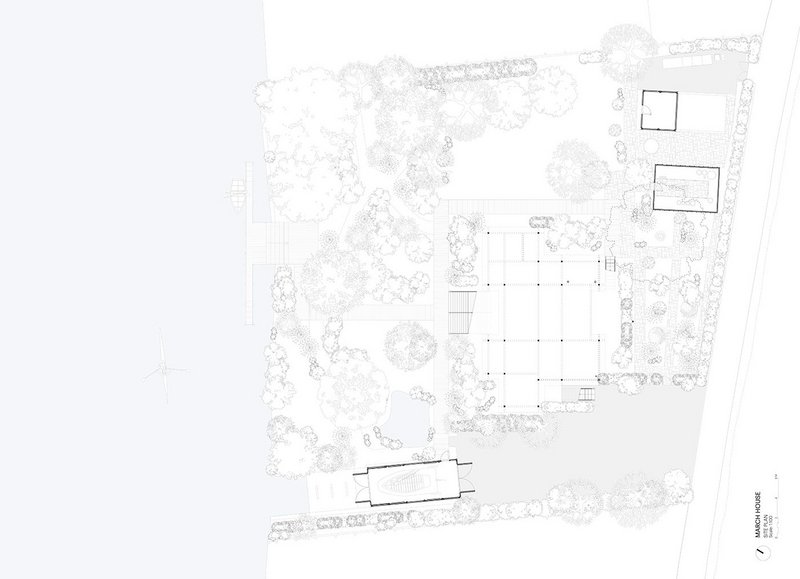 Credit: Knox Bhavan Architects