Miya Ushida Architects has designed a stunning contemporary residence that exemplifies the principle of carving to create connections between space, site and sea and has won Miya Ushida the award for Regional Project Architect of the Year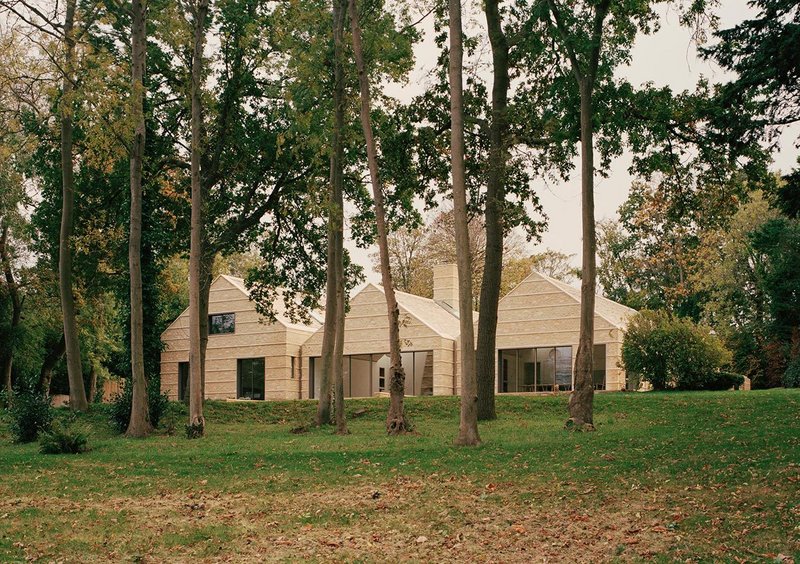 Island House.

Credit: Rory Gardiner
South RIBA Regional Award 2023
Regional Project Architect of the Year: Miya Ushida
Island House, Isle of Wight
Miya Ushida Architects for Private client
Contract value: Confidential
GIA: 407m2
Located on the Isle of Wight, Island House is a stunning contemporary residence designed by Miya Ushida Architects. The house sits on a gentle slope with a breathtaking view of the Solent. The clients were immediately drawn to the site and tasked their architect with creating a space that would feel like home while reflecting their past experiences.
The architect approached the design with the idea of carving large volumes of interconnected stone, anchoring the building to its surroundings. The form of the house consists of three simple blocks, each block housing a primary function of family life: the kitchen, sitting room, and a two-storey bedroom block. Each is positioned to celebrate the view and carved to create views, vistas and connections, establishing an intimate relationship between the interior and exterior spaces. Surprisingly, and very cleverly, the house was able to use the concrete slab of the bungalow previously on the site with only minor changes to the footprint.
The stone blocks intersect with Portland stone banding at regular intervals, introducing horizontal lines that contrast with the verticality of the trees. The stone roof is punctured by rooflights that allow natural light to enter the north-facing main rooms and stairwell. The sitting room features a rooflight that slices along the entire apex of the roof, framing the adjacent Cotswold stone fireplace and allowing the chimney to rise beyond the glazing.
Inside, large openings between the volumes link the rooms, while generous glazing provides wonderful views out to the garden and sea beyond. The use of solid aluminium frames for the external openings creates a contrast between the precise metal edges and the rough texture of the Cotswold stone. The idea of carving and insertion is also employed internally, with large areas of shelving in the walls of the main spaces and a solid oak staircase that appears to be a single object inserted into the void.
Island House exemplifies the principle of carving to create connections between space, site and sea, resulting in a beautiful home that is carefully tailored to the clients' brief and their unique story. The combination of modern and traditional materials, including stone, timber, and metal, creates a sense of warmth and intimacy, while the large windows and strategic use of natural light create a sense of openness and connection to the stunning landscape. Overall, Island House is an exemplary piece of contemporary residential architecture that celebrates the natural beauty of its surroundings while providing a comfortable and inviting home for its occupants.
Credits
Contractor Stoneham Construction
Structural engineer Cowan Consultancy
Environmental/M&E engineer Clarke's Mechanical
Sustainability Wightairtight
Approved Inspector Wilkinson Construction Consultant
Traffic Consultant Transport Seeds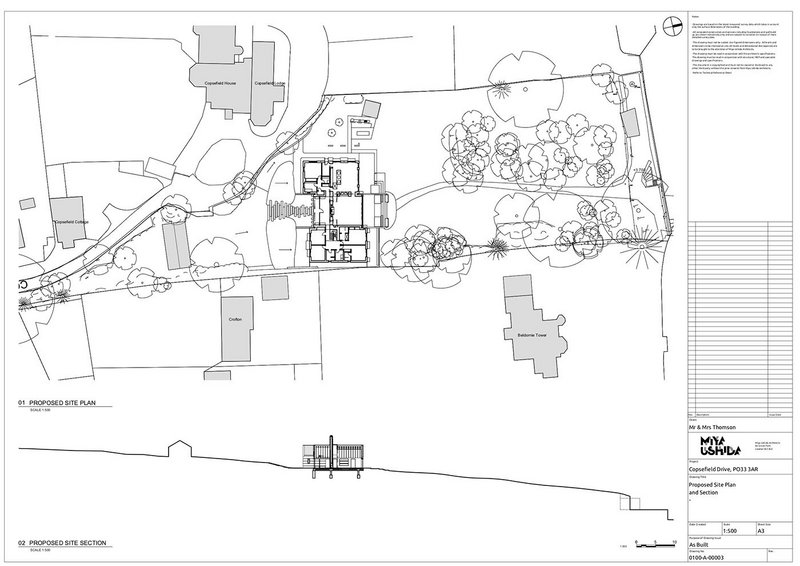 Credit: Miya Ushida Architects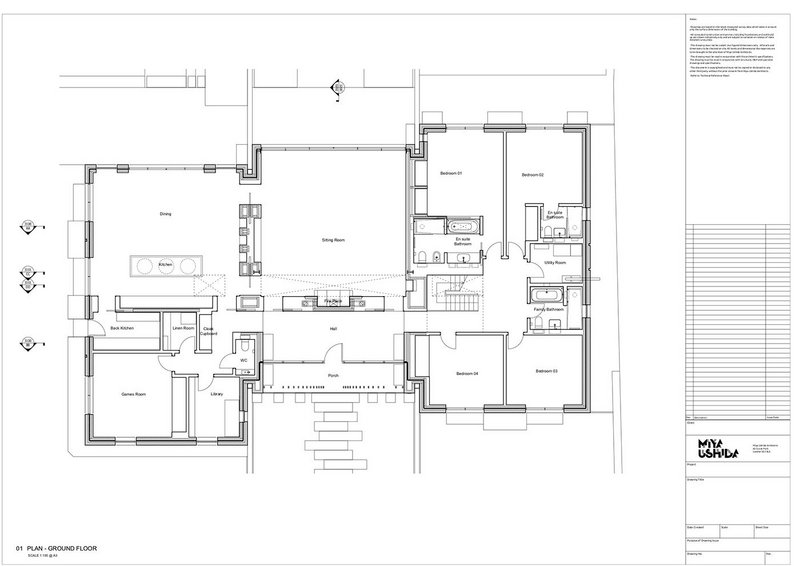 Credit: Miya Ushida Architects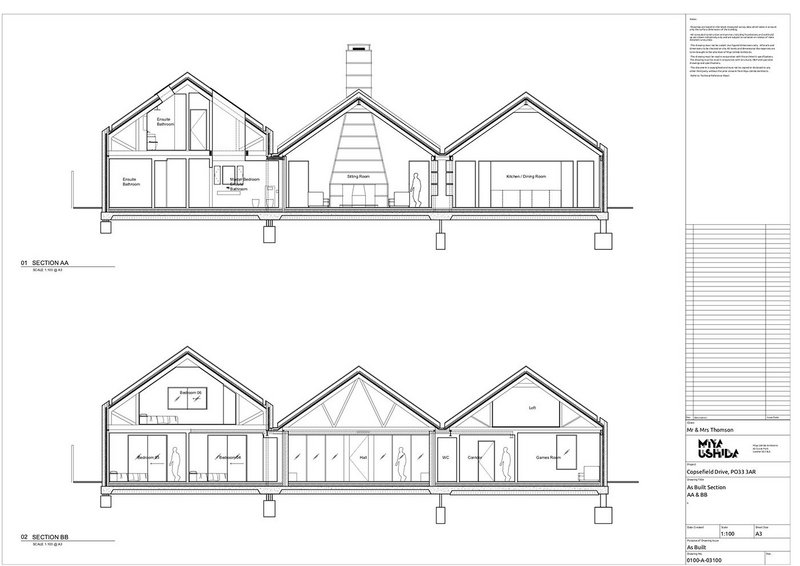 Credit: Miya Ushida Architects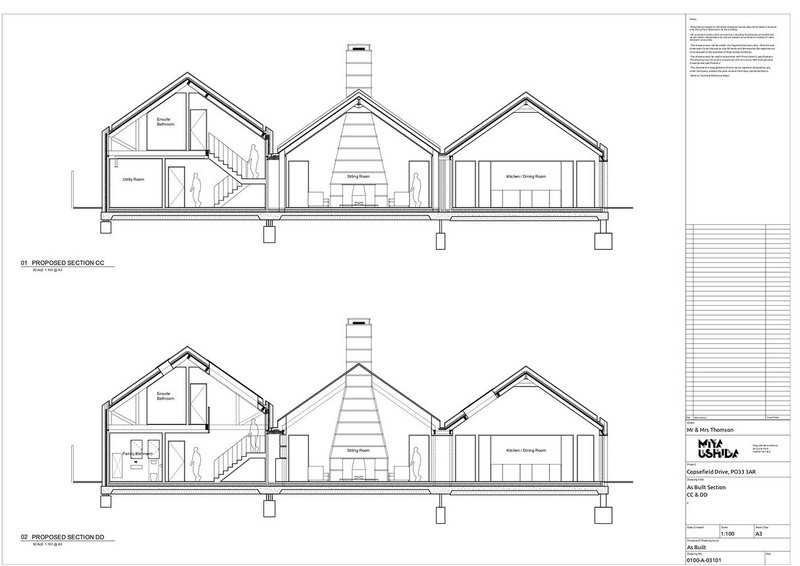 Credit: Miya Ushida Architects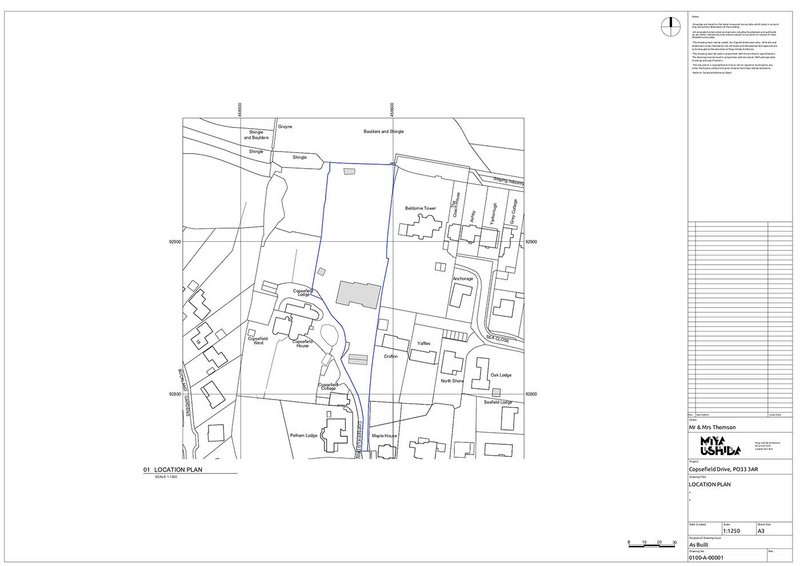 Credit: Miya Ushida Architects