This private house by Níall McLaughlin Architects takes reference from the repeating pitched-roofed glasshouses that once graced the site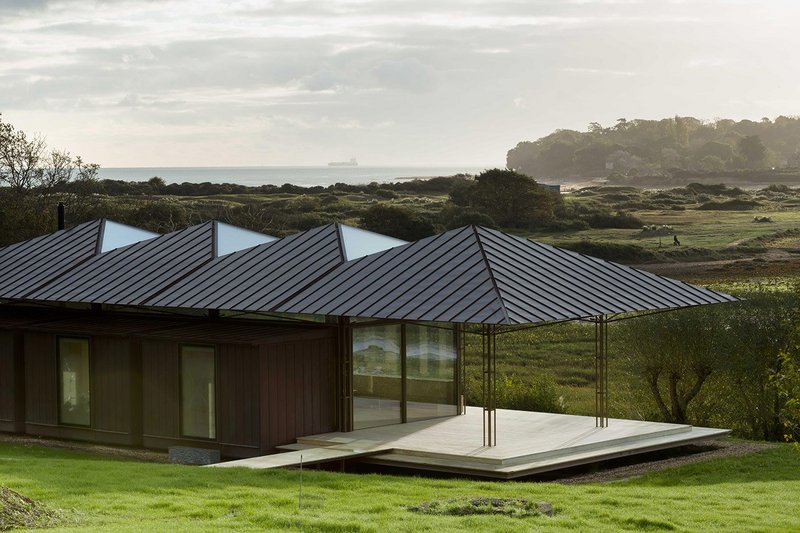 Saltmarsh House.

Credit: Nick Kane
South RIBA Regional Award 2023
Niall McLaughlin Architects for Private client
Contract value: Confidential
GIA: 106m2
Saltmarsh House achieves pocket-watch levels of precision and attention to detail alongside Passivhaus standards of environmental performance to create a building that is truly breathtaking.
Located on the Isle of Wight, with uninterrupted views across Bembridge Harbour, this house is a stunning example of modern architectural design. Conceived as a delicate steel-frame pavilion, it takes reference from the repeating pitched-roofed glasshouses that once graced the kitchen gardens of the Grade II-listed Victorian house, in the grounds of which the project sits.
From an architectural perspective, Saltmarsh House is a tour de force of clean lines and contemporary design. The building features a pyramidal copper roof, with a crisp minimalist eavesdrop edge, which seems to hover above an intricate glass pavilion. Large windows provide glorious views of the surrounding landscape while the use of glass and steel creates a sense of lightness and transparency, allowing the house to blend seamlessly into its surroundings.
The whole structure appears to float, with a large terrace and a series of stepped platforms that provide additional outdoor living spaces, further enhancing the connection between the building and its setting.
The precision, attention to detail, and craftsmanship continue inside with an interior that is equally impressive. The house features a spacious, open-plan living space that is flooded with natural light and offers an uninterrupted view across the marsh. The use of neutral colours and natural wood creates a warm and welcoming atmosphere. Three cantilevered copper-clad pods accommodate essential facilities for eating, sleeping and washing, each meticulously planned and expertly crafted.
The design and execution of Saltmarsh House is faultless, a testament to the power of good architecture and the role that it can play in creating inspiring and sustainable structures.
Credits
Contractor Millimetre
Structural engineer Smith and Wallwork
Civil engineer Smith and Wallwork
Environmental/M&E engineer Ritchie + Daffin
Planning and heritage consultant Montagu Evans
Landscape architect Kim Wilkie
Consultant ecologist Jonathan Cox
Approved inspector Butler&Young/ Socotec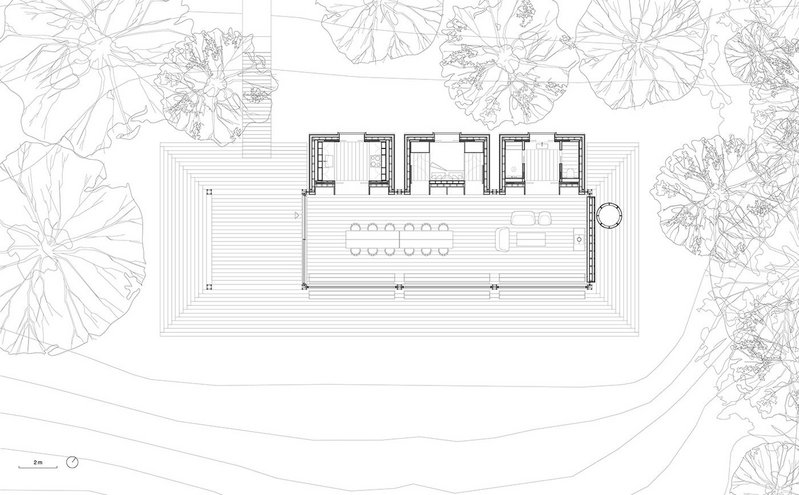 Credit: Niall McLaughlin Architects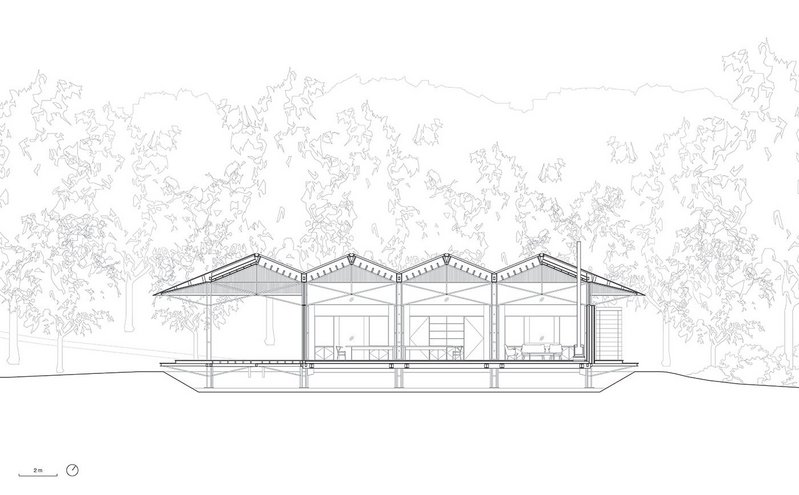 Credit: Niall McLaughlin Architects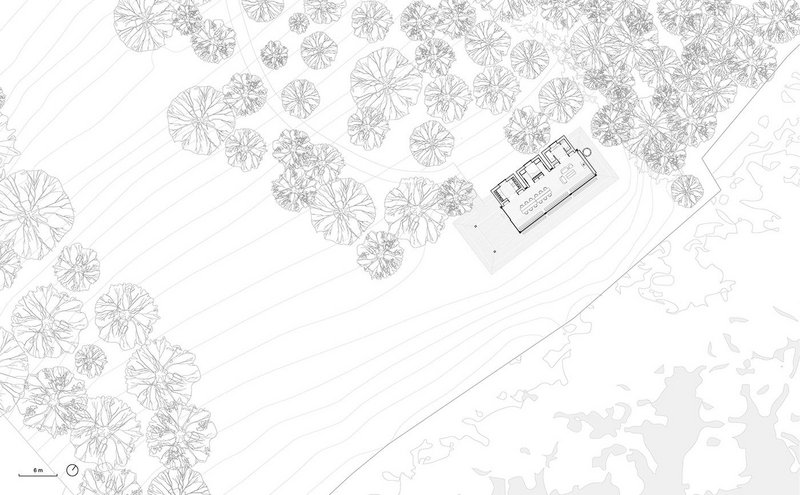 Credit: Niall McLaughlin Architects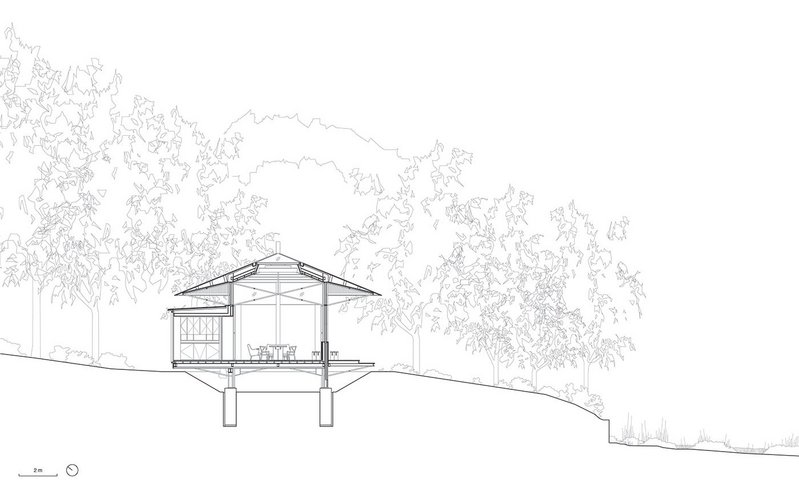 Credit: Niall McLaughlin Architects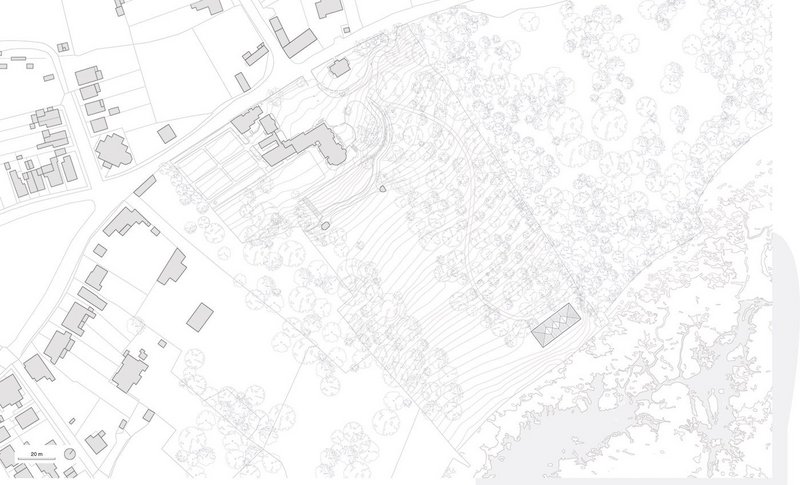 Credit: Niall McLaughlin Architects