BEAM Architects employed an unusual facade treatment used to confuse the form of World War I ships for its playful Dazzle treehouse in Dorset, winner of a 2023 RIBA South West Award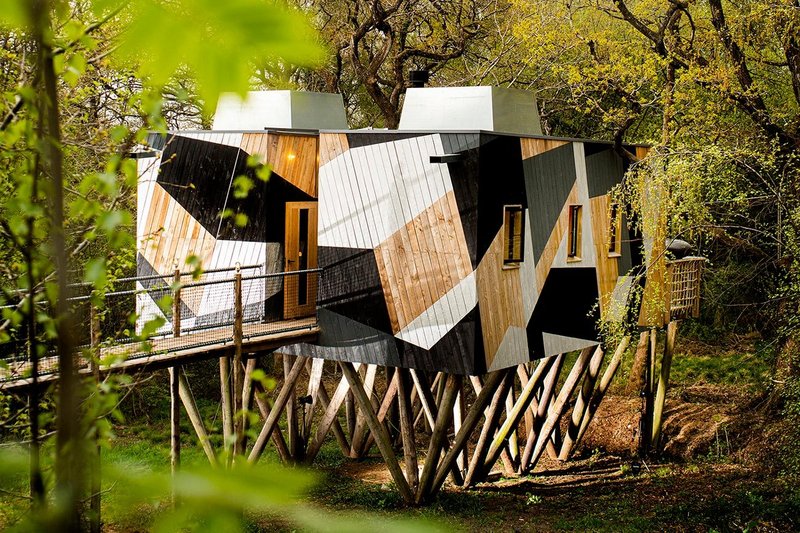 Dazzle. Sandy Steele Perkins
2023 RIBA South West & Wessex Award winner
BEAM Architects for Mallinson Woodland Workshop
Contract value: Confidential
GIA: 35m2
Dazzle is a striking, compact, one-bedroom treehouse, built as a short-term holiday let in an established woodland in Dorset.
The name 'Dazzle' refers to the unusual facade treatment that was used to confuse the identity and form of First World War ships. The owner and architect have played on this concept to create a distinctive external pattern of natural timber and white and black paint. Although the treehouse is clearly visible, the pattern does successfully confuse the shape.
Careful consideration has been given to the positioning of the treehouse between two mature trees, suspended over a stream. Minimum impact and interference on the site has been thoughtfully considered by employing screw piles and utilising reclaimed telegraph poles.
Orientated along a central axis, the focal point of the building is a single tree which can be seen from the walkway, through the centre of the treehouse and to the balcony beyond.
The building has two distinct volumes neatly separated by a glazed roof. One houses the bedroom and bathroom while the other contains the kitchen and living area. The space is heated with a woodburning stove which benefits from being able to use locally sourced timber from the surrounding woodland.
Externally, a generous balcony – similar to the area of the interior spaces – enables the visitor to enjoy a sense of immersive living within the tree canopy, with an external bath adding to the outdoor experience.
Overall, Dazzle is a playful and well-executed structure that sits confidently within its surrounding landscape. The excellent workmanship and timber detailing, particularly internally within the rooflights and marquetry, elevate the project and are a credit to the close collaboration between the architect and client team comprising furniture makers and green wood workers.
Structural engineer CAKE Industries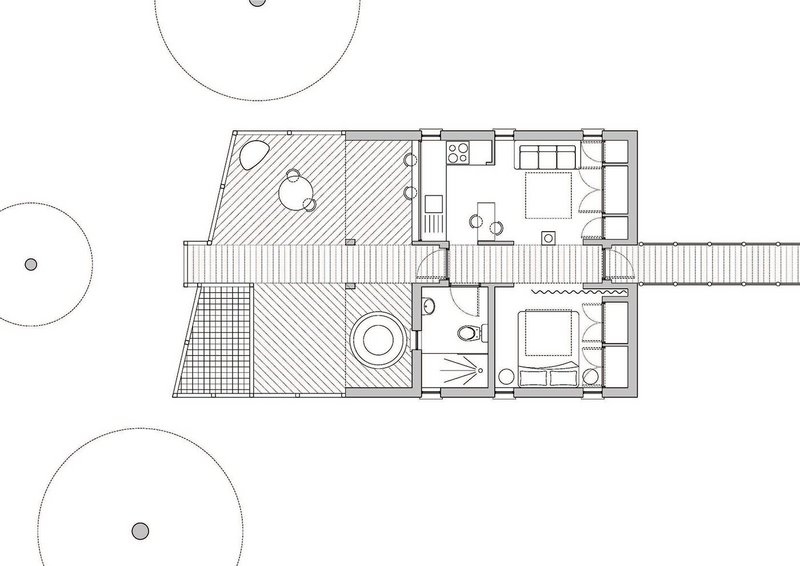 Credit: BEAM Architects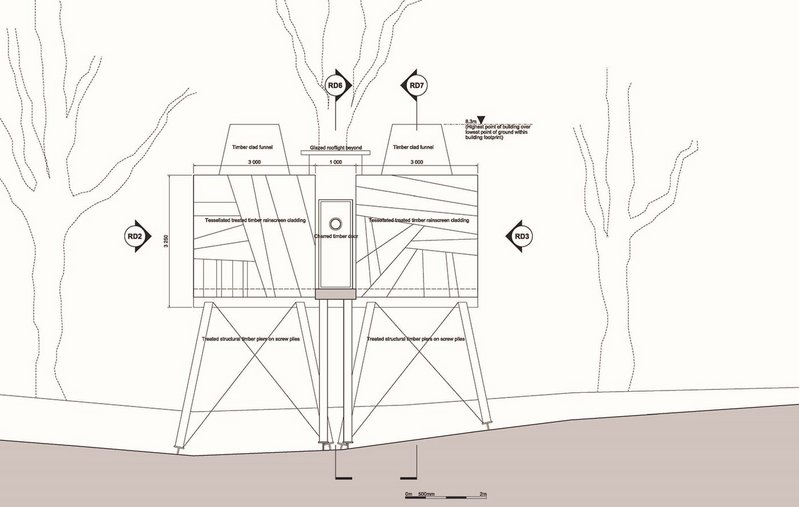 Credit: BEAM Architects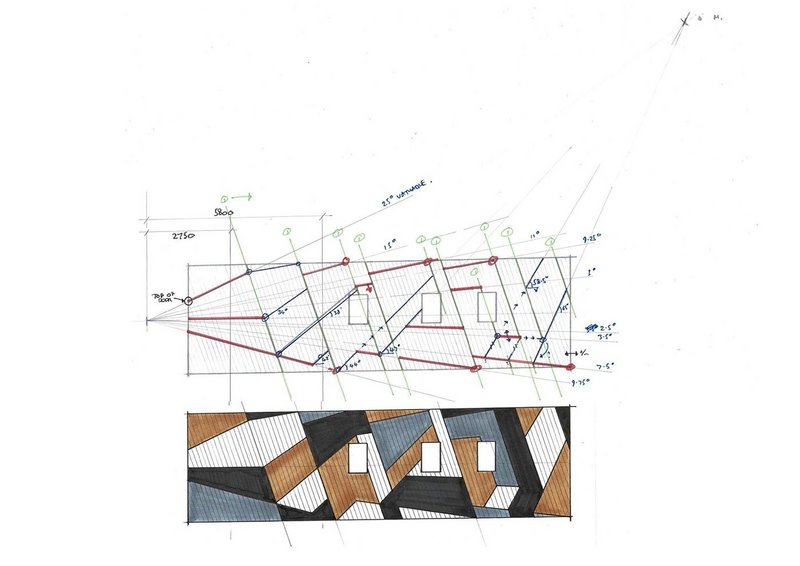 Credit: BEAM Architects