Panoramic views framing of Combesgate beach and an unexpectedly rich variety of intriguing spatial moments characterise Coffey Architects' 2023 RIBA South West award-winning Cove Ridge house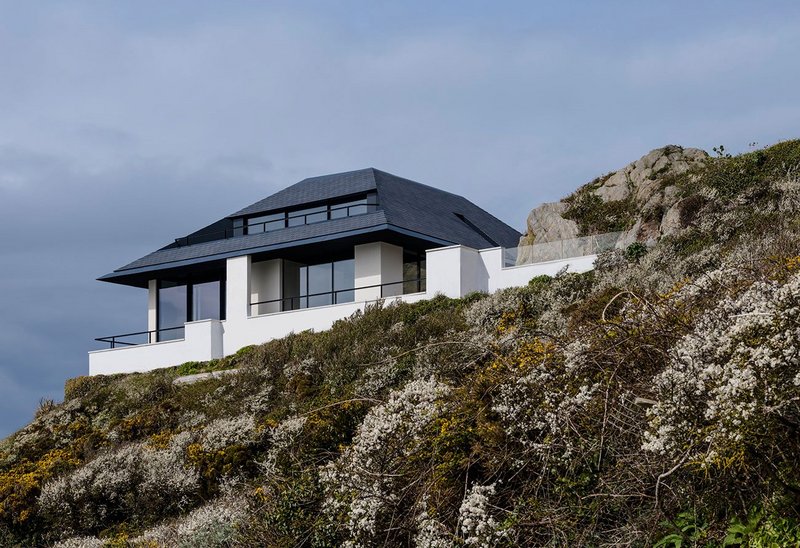 Cove Ridge. Tim Soar
2023 RIBA South West & Wessex Award winner
Cove Ridge, Woolacombe
Coffey Architects for private client
Contract value: Confidential
GIA: 320m2
Situated unassumingly in an Area of Outstanding Natural Beauty above the bay of Woolacombe, north Devon, Cove Ridge is a new house that successfully reinterprets the local vernacular dwellings. Externally, a crisply detailed hipped slate roof appears to float above the cliff, with white-rendered walls grounding the recognisable form within its setting.
Built within the tight confines of a bungalow that originally occupied the site, Cove Ridge uses a clever plan to ensure that all living spaces achieve stunning panoramic views that frame the picturesque Combesgate beach below.
Passing through the front door, visitors are immediately struck by the unexpected openness, scale, and volume, as their gaze is drawn across the living areas to the horizon and views beyond. An ingenious ash timber stair cuts diagonally through the plan, creating a dramatic double-height space carved into the roof volume. Natural light is beautifully captured through irregular geometric cavernous glazed cut-outs, creating mesmerising patterns of light and shadow. The finale of the first floor is the balcony which has been cut into the sloped roof, using the space to maximum effect. A continuous slate-grey polished concrete floor unifies the internal spaces, contrasting with the full-height joinery to focus attention solely on the view.
A bedroom wing is cleverly positioned off the main living area and has a direct connection with the slate cliff through floor-to-ceiling slot windows. This connection works particularly well in the ground-floor bathroom where the strata of the cliff encompass the space and feel like part of the room.
Externally, the ground-floor walls were constructed from timber structural insulated panels (SIPs), helping to overcome the tight site constraints and enabling rapid on-site assembly. The floating roof has been carefully detailed, elevating it from neighbouring properties through the use of a hidden gutter and downpipes that are concealed within the external columns. The natural rock which encompasses the site is celebrated and captured both internally and externally (at one moment you perceive the roof to be almost touching the rock), creating a tension that locks the house in place.
Overall, Cove Ridge succeeds in creating a contemporary clifftop home that offers an unexpectedly rich variety of intriguing spatial moments expertly animated by the intuitive and playful use of light – all of which sits sympathetically and somewhat stealthily in the existing natural and built landscape of the Devon coast.
Contractor We Are Ease
Environmental / M&E engineer Hulley & Kirkwood
Structural engineer Morph Structures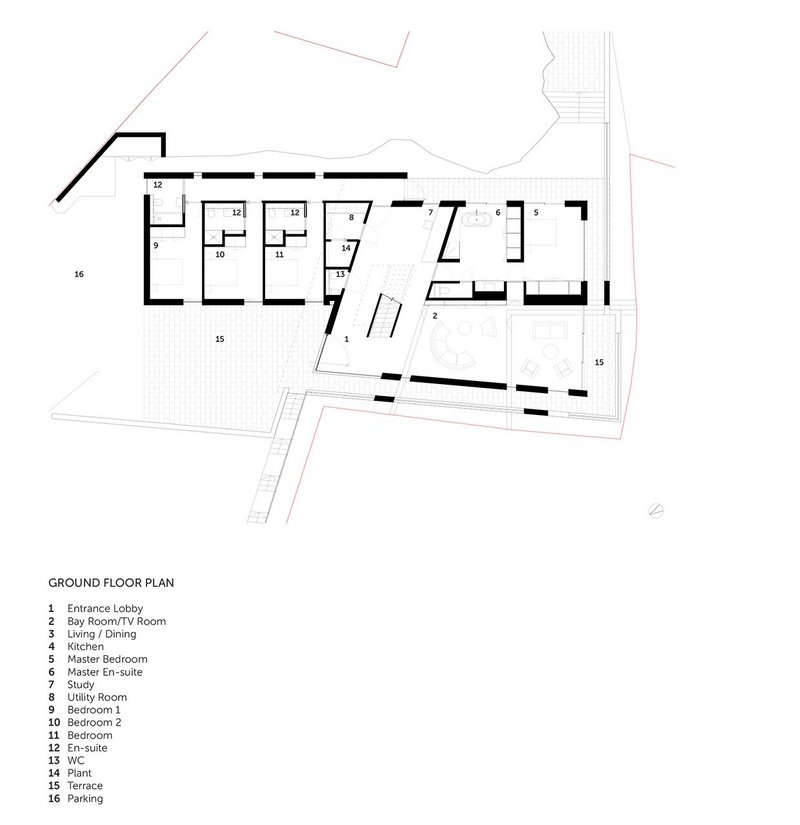 Credit: Coffey Architects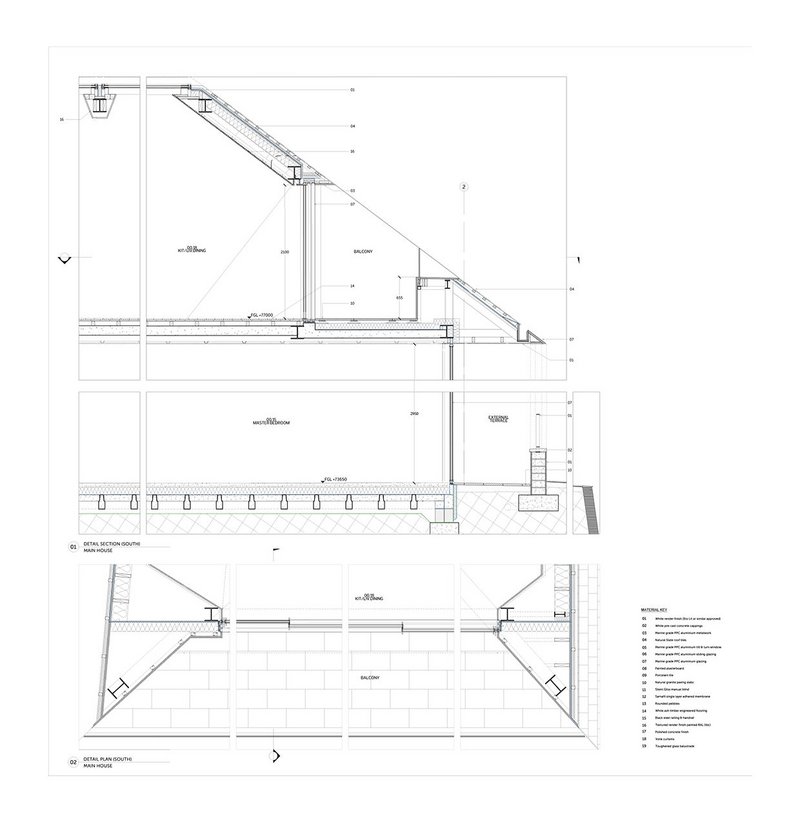 Credit: Coffey Architects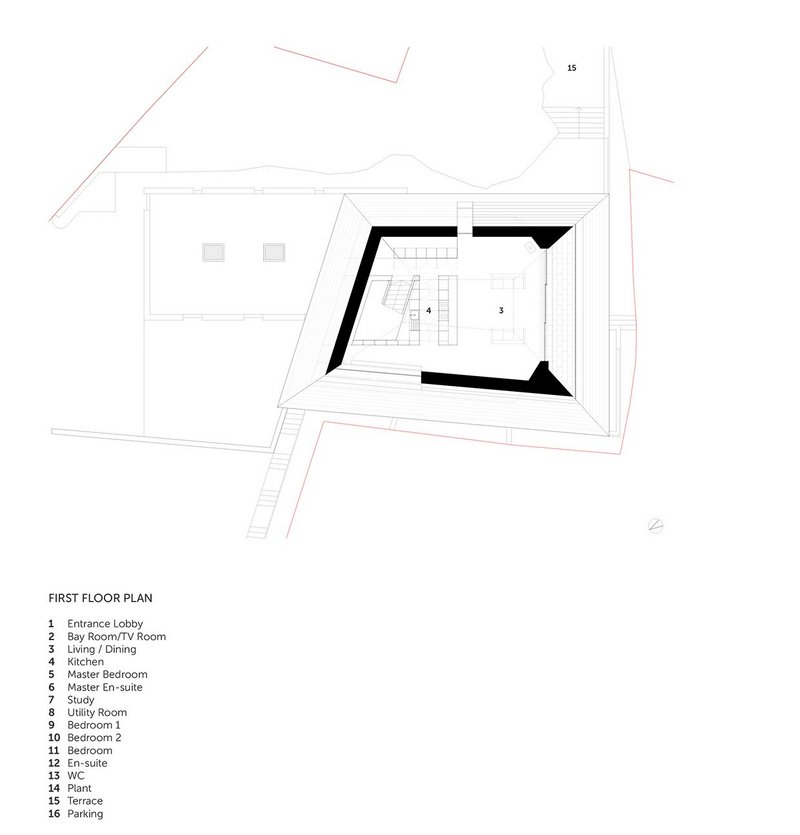 Credit: Coffey Architects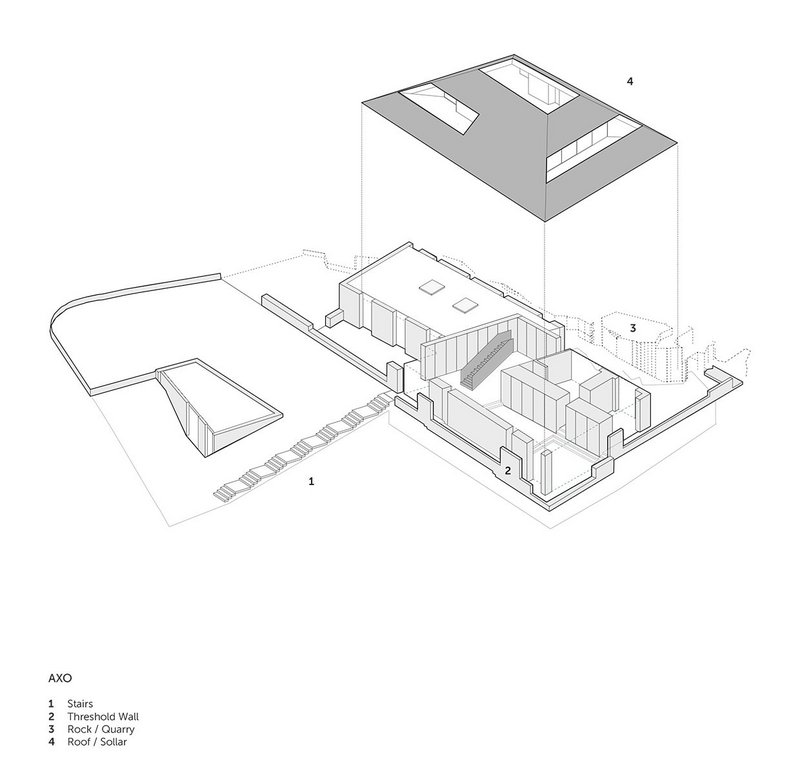 Credit: Coffey Architects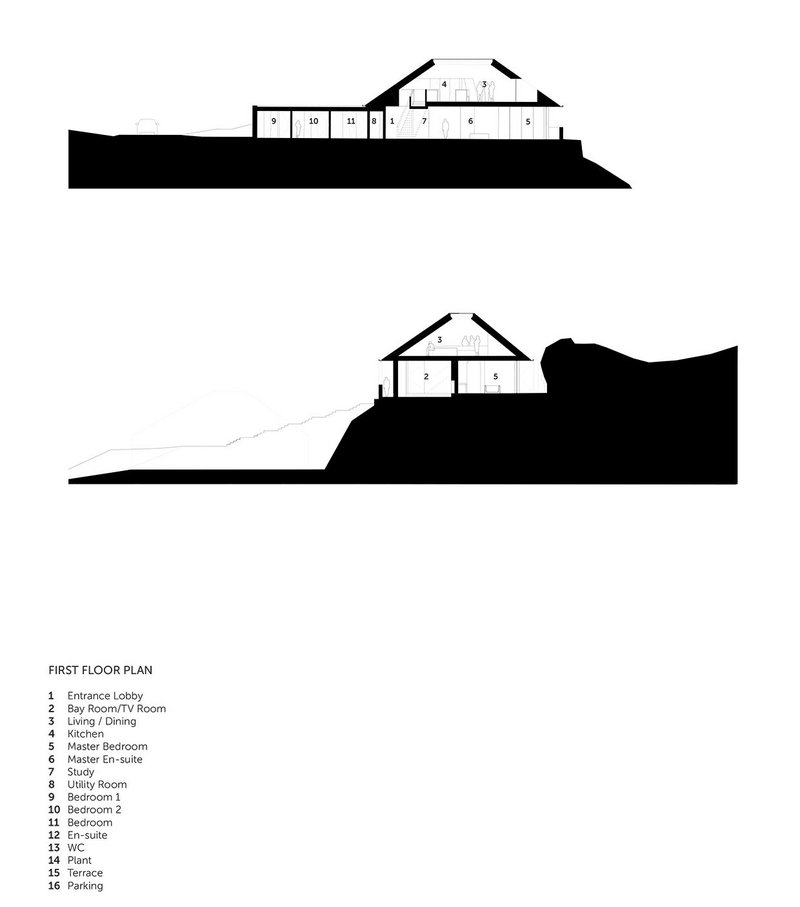 Credit: Coffey Architects