Not only did Invisible Studio and the interior designer collaborate closely with the client on this award-winning homage to the bee, so did the international consultant bee expert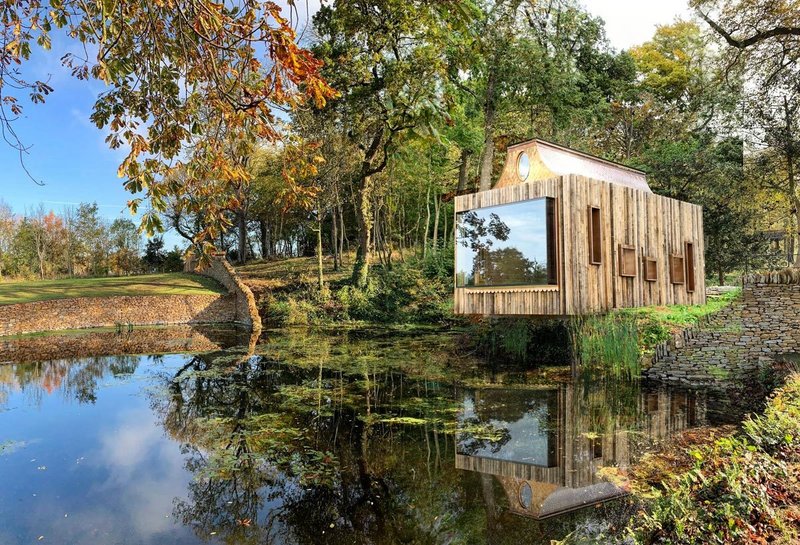 Beezantium. Piers Taylor
2023 RIBA South West & Wessex Award winner
Beezantium, Bruton
Invisible Studio for The Newt in Somerset
Contract value: Confidential
GIA: 50m2
Beezantium is an intriguing folly set within the bucolic landscape of The Newt, a country estate in rural Somerset. Designed to educate and highlight the positive of impact bees on the local habitat and ecosystem, the apiary-inspired folly acts as a beacon in the grounds and entices the user to explore and investigate the building.
Situated up a shallow path, the structure sits purposefully on the brow of the hill overlooking a newly installed lake. Its intriguing form draws the visitor's eye; a concave copper shingle roof sits majestically atop the timber-clad pavilion with oval oculi windows playfully puncturing the gable ends, adding further interest while focusing the light internally and providing natural ventilation.
Constructed using a highly insulated timber frame, the folly is finished internally with polished honey oak panelling and copper, creating a warm hue that forms a delightful background to the engaging interactive and sensory display that celebrates the bee. As a focal point to the space a large, cantilevered picture window perches over the lake, directly connecting the visitor with the surrounding landscape. A full-length rooflight sculpted into the timber ceiling scoops in the light and offers an ever-changing view of the sky.
Active beehives are incorporated into the external facade, creating a mesmerising and very successful display. The hives are accessed and maintained externally and are visible internally, engaging the visitor's senses and greatly enhancing the overall experience of the space.
It is evident that a lot of research was undertaken to ensure the building's success, including the careful consideration of its siting to ensure its assimilation with the local bee population. The choice of external materials was also paramount, with the decision to clad the building in locally grown, unseasoned and untreated oak, ensuring that the natural nooks and crevices within the oak would provide habitats for both bees and other insects.
Overall, Beezantium is a highly creative and playful folly that is well executed, materially rich and beautifully detailed both internally and externally. The permeant displays are playful and engaging for the visitor and have been successful in facilitating the increase in local species and colonies of bees. This should be applauded and is testament to the close collaboration between the client, architect, interior designer, and most importantly the consultant international bee expert.
Exhibition design Kossmanndejong
Credit: Invisible Studio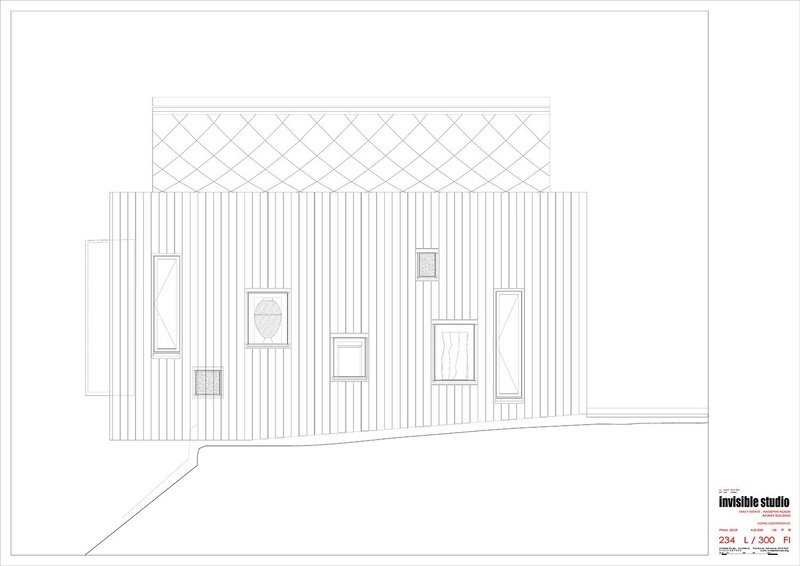 Credit: Invisible Studio
Credit: Invisible Studio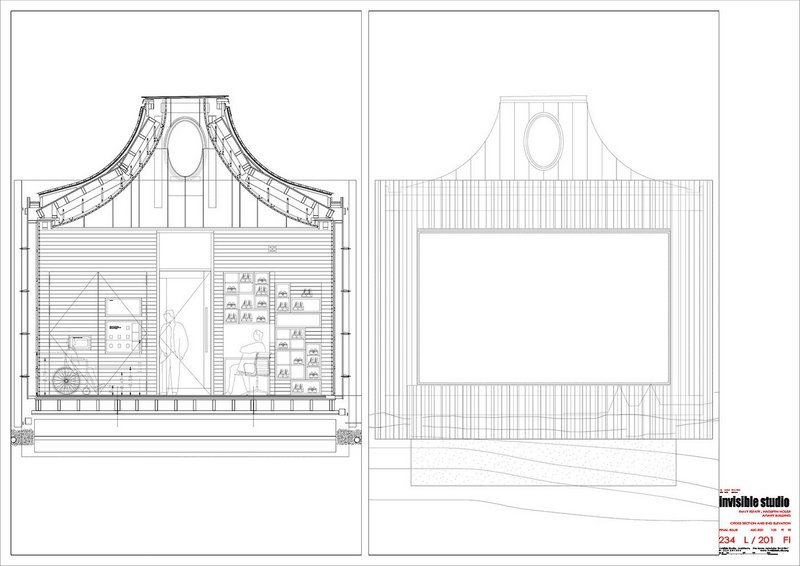 Credit: Invisible Studio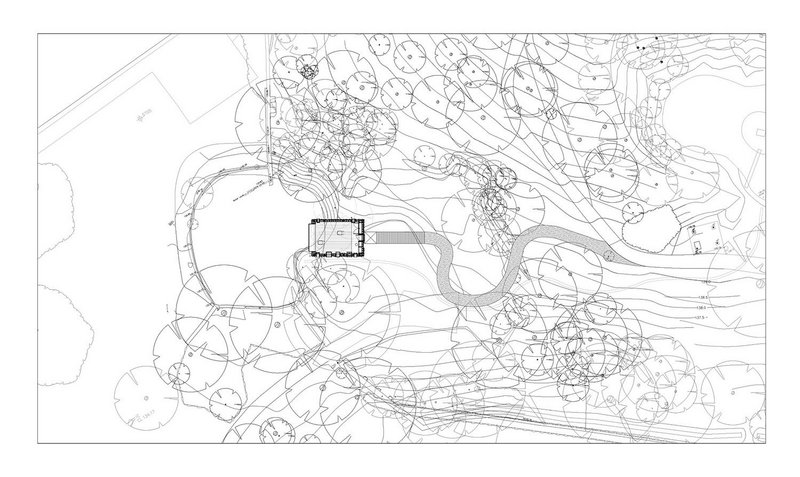 Credit: Invisible Studio