A four-bedroom house by Architect Studio Gedye, built in the garden of the client's home and sunken into the hill site, has won RIBA Yorkshire's Small Project of the Year award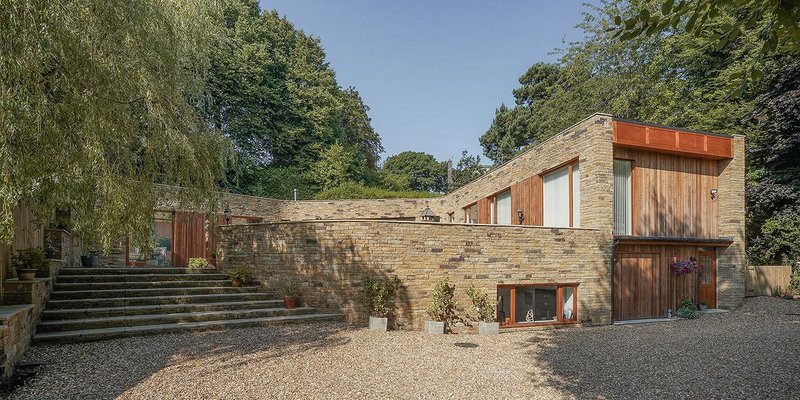 Stumperlowe Park Road Sheffield. Martin Bouchier
Small Project of the Year, sponsored by Gaggenau
Stumperlowe Park Road Sheffield
Architect Studio Gedye for private client
Contract value: Confidential
GIA: 272m2
Built in the garden of the client's home, this new-build house curves around the perimeter of the north-western end of the plot, characterised by a curving drystone wall in golden sandy tones. Sunken into the hill site and featuring a sedum roof, it sits comfortably in its landscape and feels organic and comfortable.
The four-bedroom home is reached at the end of the driveway, tucked into an enclosed private garden, with wide steps set into the landscaping. Removal of the garage that previously stood on the site has allowed for the creation of a generous courtyard which the house's glazing wraps around, making it feel an integral part of the setting.
The subtly sloping roof accentuates the building's position in the landscape, concealing a two-storey element and providing a larger volume for the living space. The roof and curved plan have been dictated by the contours of the landscape establishing an ordering principle that organises the internal accommodation. Living and bedroom areas are kept apart, and the open-plan kitchen/dining space is separated from the living rooms with a fireplace and screen.
The retaining wall cuts into the landscape, carving out the space for the building, while the contoured geometry extends to establish a boundary wall that separates the house from its immediate neighbour.
The spaces face inwards towards a central open area. What could have felt introspective feels generous and light, with views out across the trees. Careful consideration of the position and siting of windows prevents overlooking of neighbouring properties and creates a strong feeling of privacy.
The house has been designed using a 'fabric first' approach, prioritising design and construction to improve thermal performance and reduce the need for energy. This includes large amounts of thermal insulation, high-performance window and doors and good overall air-tightness to reduce draughts and the escape of warm air.
The material specification and detail reflect the economic budget and skills of the local small-scale contractor, delivering great value and a sense of timeless modesty.
Credits
Contractor Charles Carnall
Environmental / M&E engineer SAP Easy
Structural engineer Aspect Consulting Engineers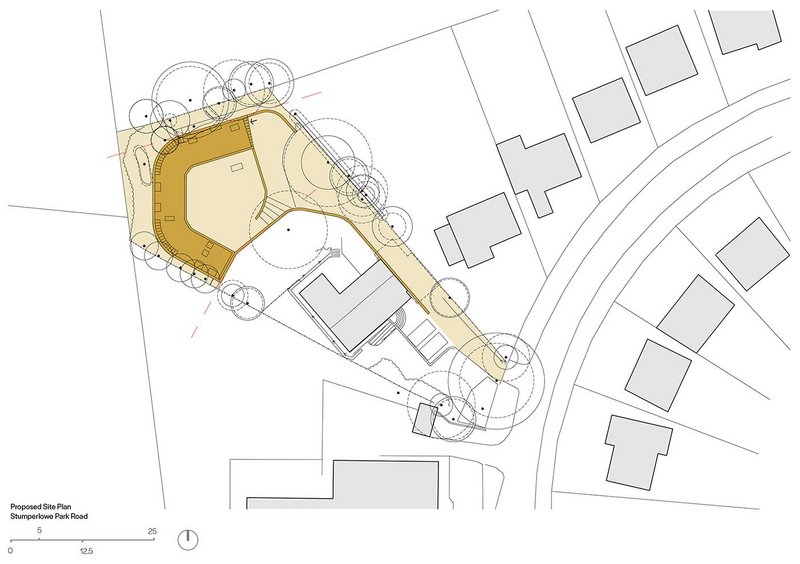 Credit: Architect Studio Gedye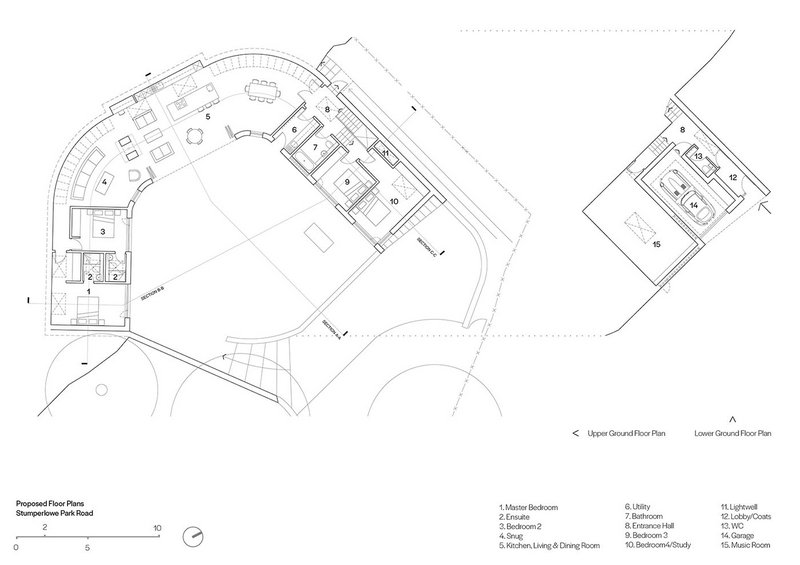 Credit: Architect Studio Gedye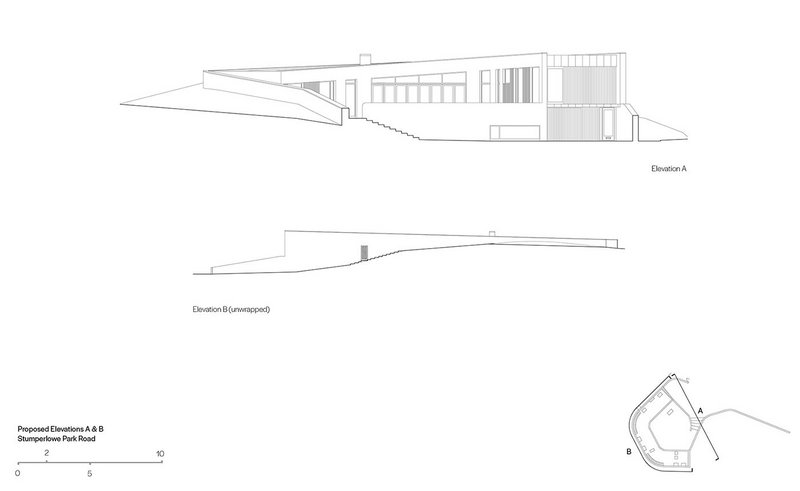 Credit: Architect Studio Gedye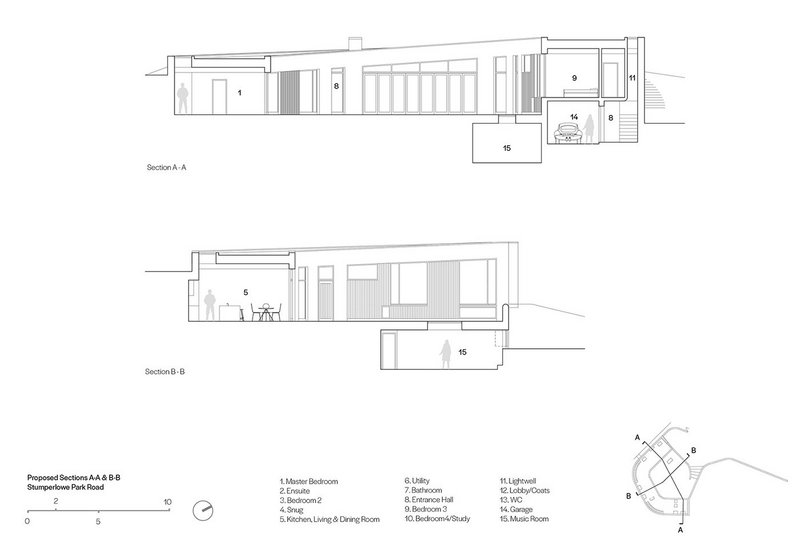 Credit: Architect Studio Gedye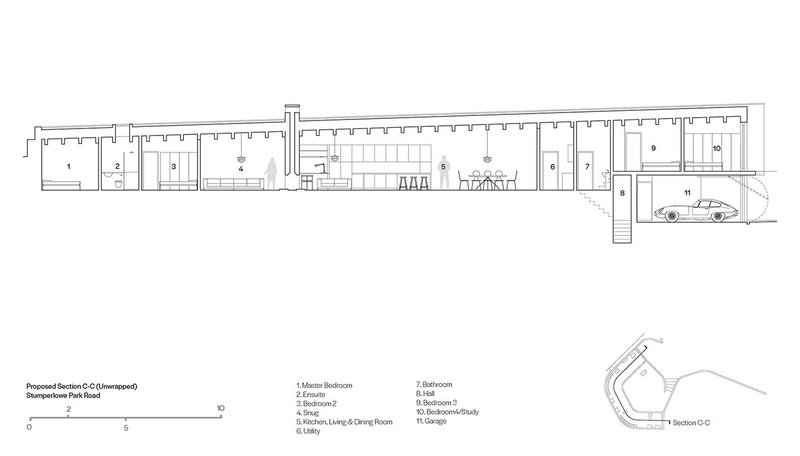 Credit: Architect Studio Gedye