PRP has redeveloped the centre of the Joseph Rowntree Housing Trust's garden village to create a 'lifetime neighbourhood' of extra-care apartments and a 44-bed care home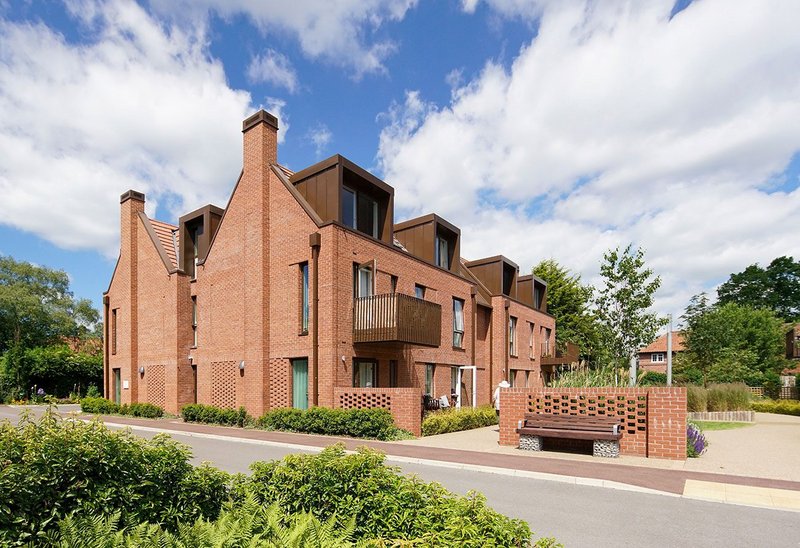 New Lodge Community. Robert Greshoff
New Lodge Community, New Earswick, York
PRP for Joseph Rowntree Housing Trust
Contract value: Confidential
GIA: 12,635m2
The New Lodge Community project is the redevelopment of the central area of New Earswick Garden Village, York, creating a 'lifetime neighbourhood' composed of affordable extra-care apartments, a new 44-bed care home, and refurbishment of the existing Folk Hall.
The masterplan embeds the accommodation into the heart of the community, making the development feel integral to the wider area. Walkways, open green spaces, and hedgerows protect small private areas while connecting the multiple different accommodation buildings.
There is a clear and distinct architectural form, which successfully plays with two, three, and four-storey massing to articulate the individual buildings. The design uses a restrained palette of materials, making the buildings feel both familiar and quietly contemporary.
The brief sought to address problems that existed on site: first and foremost the unsuitable accommodation that older people were living in, but also under-occupation of the site's family housing, declining use of the Folk Hall, and general lack of character in the central public realm.
A key success of the project is its seamless integration of the sheltered and extra-care accommodation. The internal horizontal plan and connectivity that is required for the care accommodation is suppressed in its external appearance. Instead, the wings are expressed as a series of linked vertical townhouses. Large dormers create shared bay windows for residents to sit within and enjoy the view and sunshine.
New Lodge is designed to be barrier free and accessible, with a University of Stirling Gold Award for Dementia Design. The structure allows for flexibility in designation and for apartments to be converted into care beds or communal spaces as demand and residents' needs change. This provides residents with the opportunity to 'age in place'.
Architect PRP prepared a climate change and resilience report which made recommendations for design changes to ensure sustainability and resilience of the buildings until 2050.
With the site being in a conservation area and an important heritage asset, extensive consultation with local residents, Historic England, and the City of York took place to ensure support. Planning approval and listed building consent were unanimously granted in February 2017.
The architectural approach was inspired by the local arts and crafts vernacular, reinterpreting the key characteristics of the local conservation area. These include steep roofscapes, feature chimneys, recessed porch entries and consistent use of brickwork and tiles.
The refurbishment of the listed community hall and the open, connected planning creates an intergenerational community. The whole project feels dignified and respectful.
Credits
Client Joseph Rowntree Housing Trust
Contractor Wates
Employer's agent, project management, quantity surveyor, principal designer Faithful + Gould
Landscape architect Halsall Lloyd Partnership
Interior design Drawing Room Interiors
Energy and sustainability consultant Energy Counsel
Planning consultant Directions Planning Consultancy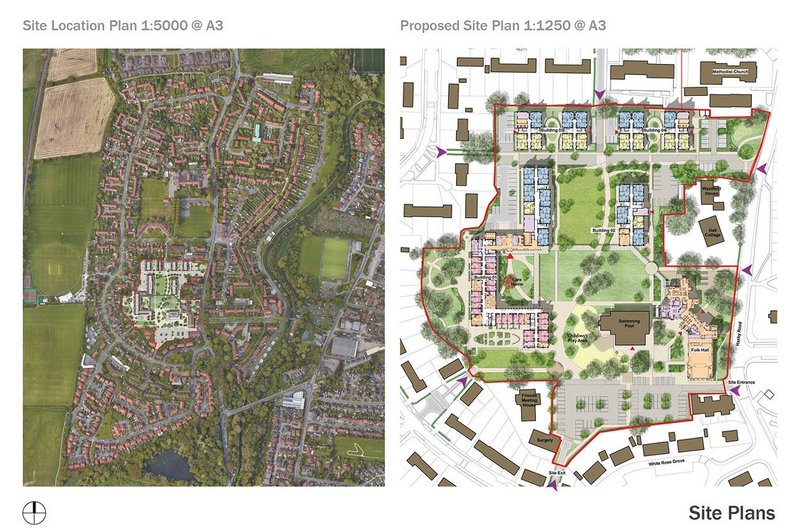 Credit: PRP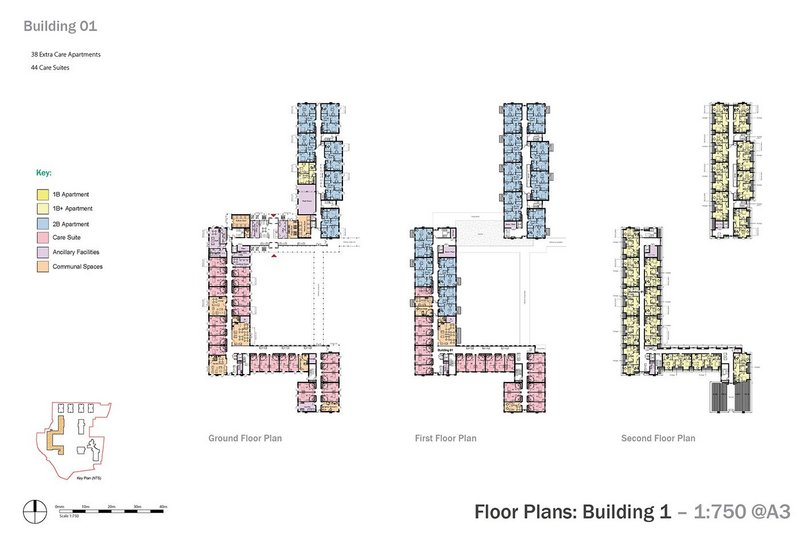 Credit: PRP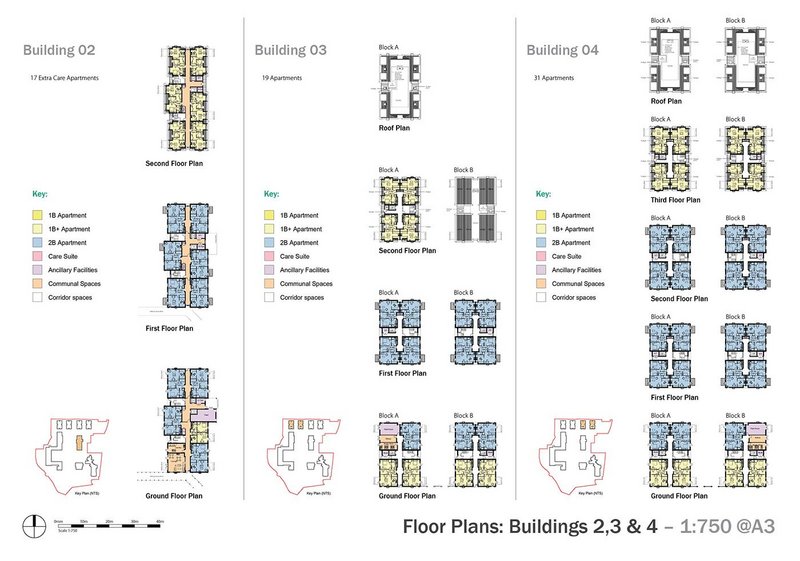 Credit: PRP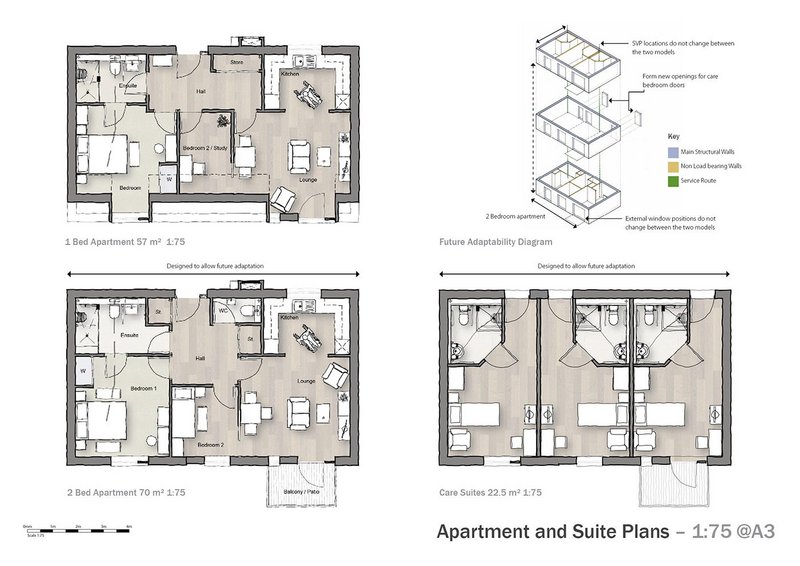 Credit: PRP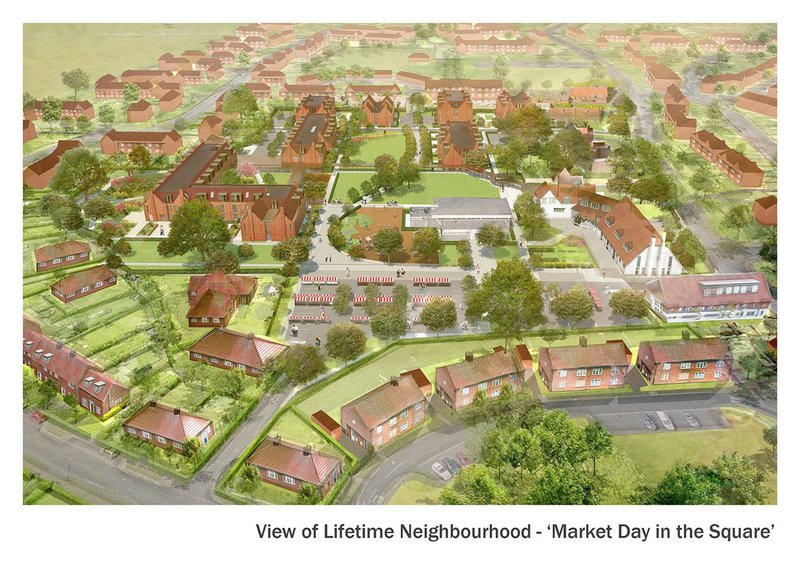 Credit: PRP