U2's sound engineers help to generate a deafening 'wall of sound'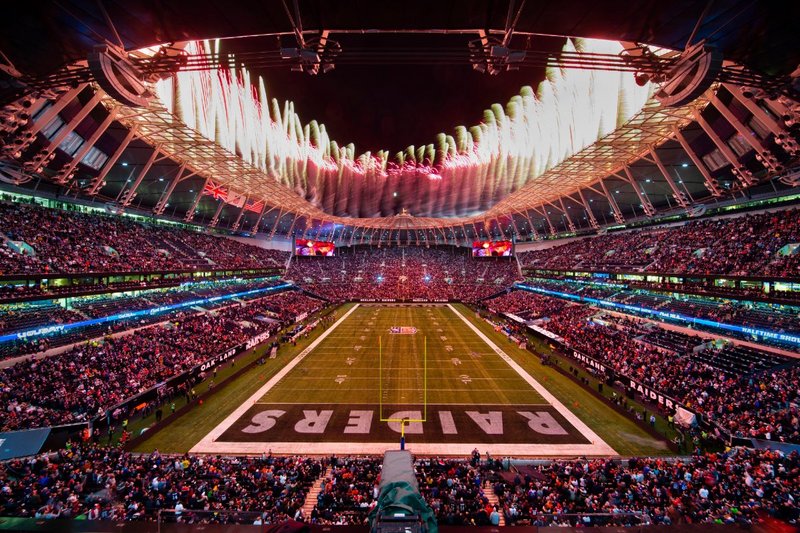 Tottenham Hotspur Stadium, Tottenham.

Credit: Edward Hill
RIBA National Award winner 2021
RIBA London Regional Award winner 2021
---
Populous & Jump Studios for Tottenham Hotspur FC
Contract value: undisclosed 
GIA: 120,000m2
Tottenham Hotspur's new stadium is a tour de force in the design of sports facilities, delivering an unparalleled experience for users and benefits for the community in which it is firmly embedded.
Externally, the form and facades of the large building are carefully tailored to its low-rise, primarily residential neighbourhood. The adjacent high street has been refurbished and new buildings carefully added to improve the stadium's connection to its urban context. The simple curved volume recedes behind the roofs of heritage buildings that line the widened pavement. A swooping glazed entrance attenuates the building's mass and brings activity to the street scene. The cladding impressively disguises the numerous requirements of the facade, including fire access, services and ventilation. Angled panels catch the light delicately.
Inside, the experience for supporters is exceptional. Circulation spaces encircling the bowl are open and relaxed, and have significant architectural merit. Huge volumes and expressive structure bring light deep into the plan, where fans can enjoy attractive bars and food outlets.
The stands are well considered, with a steep rake giving great viewing angles and getting supporters as close to the pitch as possible. The elegant roof structure strikes a balance between admitting light and preserving the wall of sound so important for creating match-day atmosphere.
The bowl incorporates additional features that surprise and delight: the grass pitch slides away to reveal an artificial American football pitch beneath, and a 'Sky Walk' allows people to view the stadium from the bowl's rim. Wherever one looks, the architect has skilfully exploited the stadium's structure and volume to improve the supporter experience.
---
See the rest of the London North winners here
And all the RIBA Regional Awards here
See other RIBA National Awards 2021 winners, Leisure, here