Combination of community and commercial uses never before entwined in one building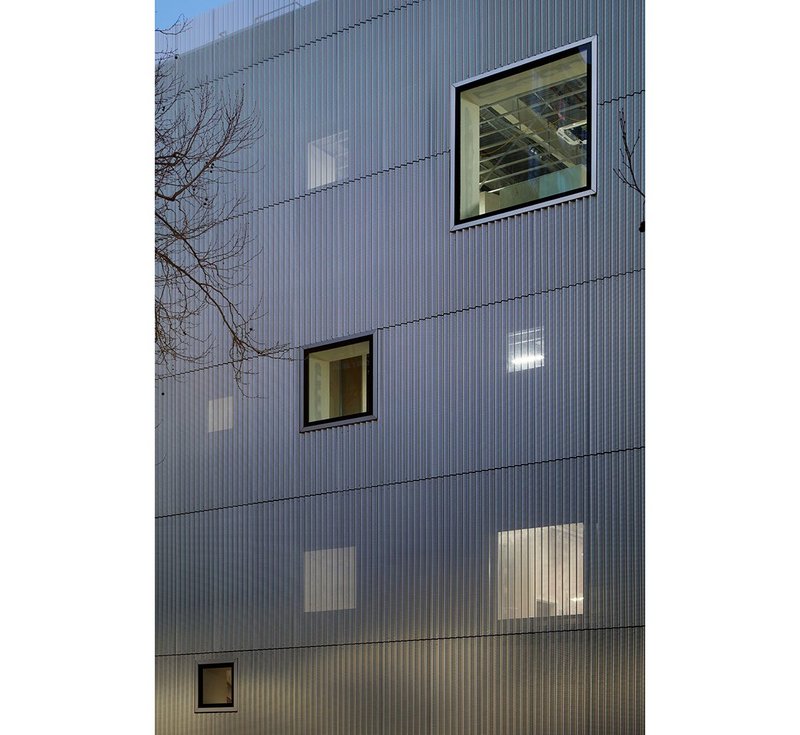 Energy Hub, SE17.

Credit: Jack Hobhouse
RIBA London Regional Award winner 2021
---
Morris+Company for Lendlease
Contract value: undisclosed 
GIA: 4,360m2
The Energy Hub is a mixed-use building within the Elephant and Castle masterplan. The four-storey building contains a combined heat and power facility, nursery, community café and pocket park, and comprises a combination of community and commercial uses never before entwined in one building. Where possible, relationships and facilities are shared, visual connections are made, and a wider engagement to the surrounding context is established. By using biomethane as its primary fuel source, the combined heat and power plant will allow the delivery of low carbon heating and hot water across Elephant Park.
The cross-programme project attempts to accommodate all the complexities of an energy centre and nursery. The massing and facade both conceal and reveal activities from the building's varied programmes. A double height café and community space opens out onto the pocket park and children's play area, creating activity at ground floor level. Established trees are retained, providing green space for residents and the public. Accessibility is achieved via level access to street and terraces, lifts to all floors, and accessible WCs and showers.
Different sized windows punctuate the building's skin, defined by the varied programmes in the building. Picture windows into the energy centre offer an education into how energy is created. The nursery has large windows which the children can sit in, as well as terraces allowing visual connections to the local school and across the terrace rooftops. The perforated metal facade conceals a secondary set of openable windows and louvres that reveal themselves at night, creating an ever-changing facade.