'Warehouse of ideas' offers an imaginative approach to education as a process of engagement and discovery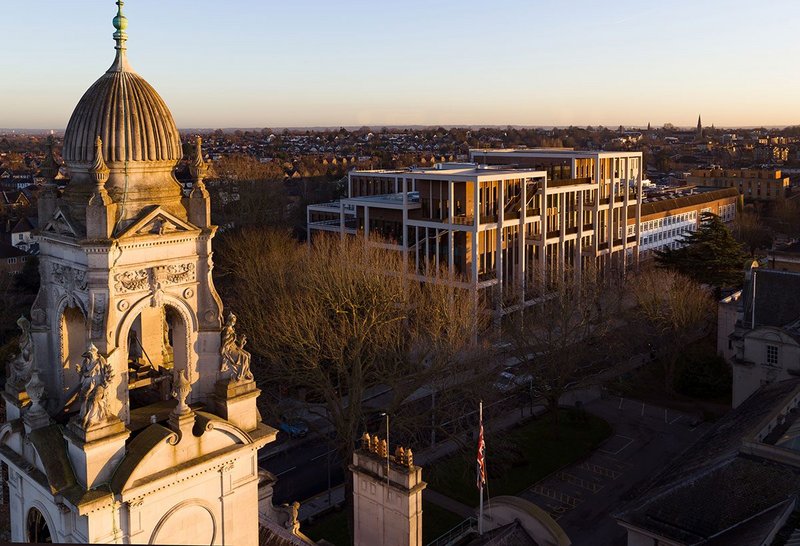 Grafton Architects for Kingston University
Contract value: undisclosed
GIA: 9,056m2
Conceived as a 'warehouse of ideas', the Town House at Kingston University is an imaginative approach to education as a process of engagement and discovery. Colonnades form welcoming meeting spaces at edges. Interlocking volumes move vertically, connecting the building from ground to top. Activities are revealed to the passer-by. Connecting with the community and the town, there are no barriers.
Town House is an open-ended spatial framework offering both generosity and flexibility in allowing the culture of this building to grow and change. To achieve this, passive strategies ensure a comfortable thermal, visual and acoustic environment, where possible. It is BREEAM Excellent. Recessed on three sides to form gardens and colonnades, facades are open and transparent at the lower levels, becoming more solid at the upper levels where shading is required. The colonnade plays a central civic role and establishes the building's presence in the public realm.
The public foreground of the building forms one of a series of new public spaces and revitalised landscapes. External terraces, walkways and balconies elevated above the street, animate the facade and display the active life of the university to the outside world. The educational ambition and ethos of this building is uniquely rich and progressive.