The ensemble of buildings has a strong topographical relationship with both land and water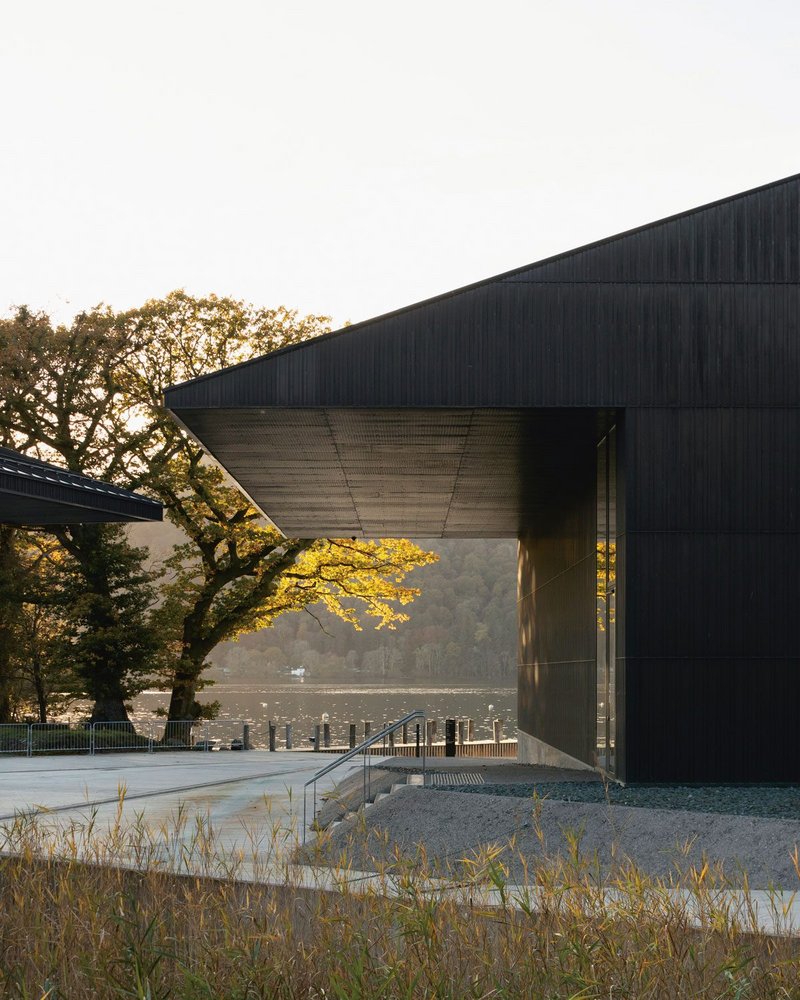 Carmody Groarke for Lakeland Arts
Contract value: undisclosed 
GIA: 2,560m2
The commission for a museum to house a historic boat collection in the Unesco World Heritage Lake District National Park included a new building to house exhibition spaces and a wet dock for the display of steam launches, motorboats, yachts and other vessels. The ensemble of buildings has a strong topographical relationship with both land and water. Emphasis has been placed on the visitor experience, creating a connection between people, boats and water.
Windermere Jetty Museum reuses the former museum's wet dock as its centrepiece, with a series of new buildings clustered around it, built above the flood risk zone. It employs overhanging roof forms, which reference the local agricultural/ industrial vernacular and are essential to provide all-weathers shelter. Black oxidised copper covers the walls and roofs, giving the forms a sculptural appearance, which blends into the backdrop of the landscape context, allowing the natural-metal finish to register the patination of craft and weathering over time.
There was a holistic sustainability strategy to minimise operational costs while remaining resilient to climate change. The building uses innovative lake-source heat-pumps hidden beneath the jetties to warm the spaces. Reed beds beside the museum provide natural treatment and attenuation of surface water runoff before discharging it to the lake. The design is inclusive and offers level access for visitors arriving by car or boat, with a new public jetty allowing Windermere Lake Cruises to stop at the museum for the first time.