Once derelict structure has been creatively reused as part of a new community building and canal heritage visitor centre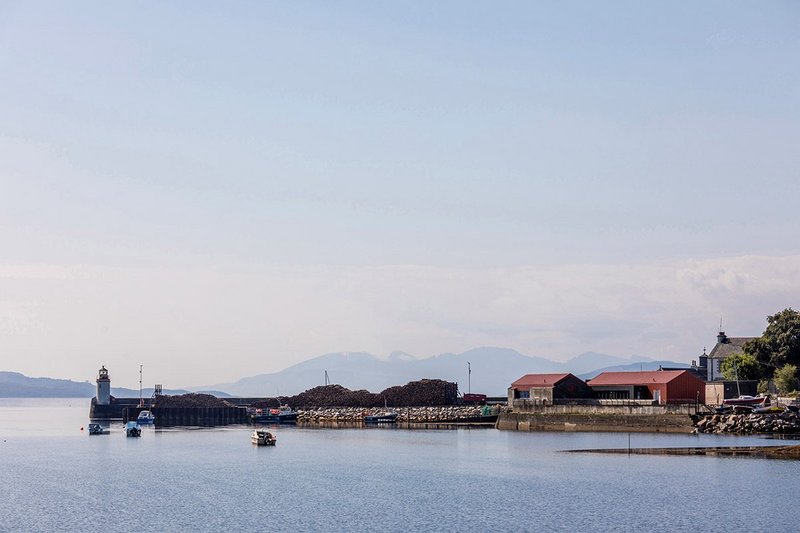 The Egg Shed, Argyll & Bute.

Credit: Angus Bremner
RIBA National Award winner 2021
RIAS Scottish Award winner 2021
---
Oliver Chapman Architects for Scottish Canals
Contract value: undisclosed
GIA: 270m2
This former egg storage building has been transformed into a new community and canal heritage visitor centre. The aim of this modest project was to improve the built environment of Ardrishaig's waterfront, and to increase the tourist offer in the village. It forges new connections by bringing the historic harbour back into the body of the village and re-establishing it as part of a circulatory route (which is still to be completed).
The design team had to deal with site contamination and protection from flooding, which required the foundations to be raised, and flood resistant materials to be used up to a height of 1m above the internal floor level.
The simple roof of the existing building has been extended across a new structure, and the new walls and roof are clad in red steel, making it clearly visible from a distance. It is robustly detailed, with adaptable internal spaces and an exhibition designed in collaboration with the local community.
The project is an excellent example of how a fairly small architectural intervention can transform an area, and open up new possibilities for future development.
---
See the rest of the RIAS Scottish winners here
And all the RIBA Regional Awards here