Derelict industrial laundry transformed into housing for later life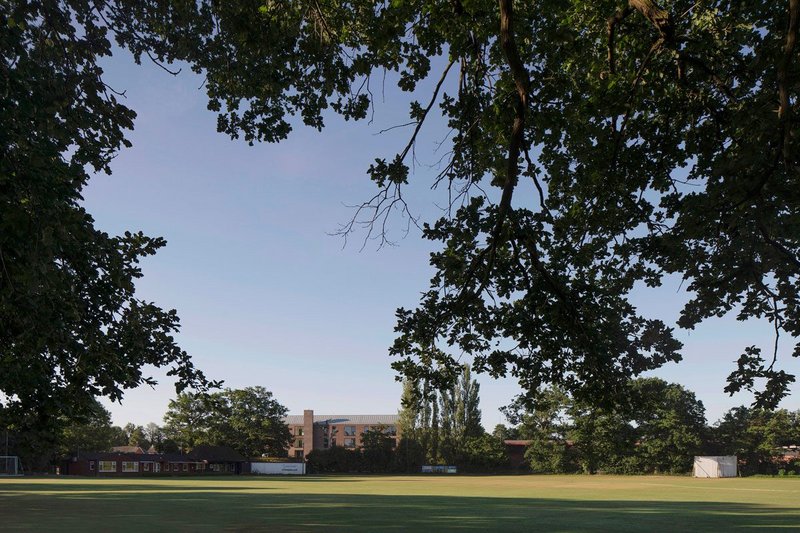 Moor's Nook, Woking

Credit: Phil Coffey
RIBA National Award winner 2021
RIBA South East Award winner 2021
---
Coffey Architects for PegasusLife
Contract value: £8m 
GIA: 3,400m2 
Cost per m2: £2,353
This development of 34 flats for retirement living is arranged around a south-facing landscaped communal courtyard on the site of a former industrial laundry. Working on many levels, every detail accumulates to create a highly responsive building, to both its setting and its many residents.
The building is clad in dark brown and red brick with a pitched, standing seam zinc roof. The muted colours and playful texturing of the brick bond create a calm and ordered facade. Subtle references to its past are reinforced by a tall brick chimney stack on the north elevation. From the street, a brick lined cloistered walkway leads past the reception to a wonderfully secluded inner courtyard, with decked access to the flats above and built-in wooden seats offering users a place to meet or relax. The architect's attention to such in-between spaces resonates throughout.
Apartments are spacious, with a strong visual connection to the street on one side and to a private internal courtyard on the other. Full height windows give flats plenty of natural daylight and cross ventilation.
At ground level, the courtyard entrance to the flats has pockets of planting and sheltered window seats extending the threshold space, offering a comfortable space to engage with others. Access decks above are generous to reinforce the idea of shared external space. Above, the roof extends right over them to create shade and a sense of enclosure accentuating the intimate nature of the courtyard. The balance between privacy and shared space is handled with subtlety.
The architectural principles applied to such good effect at this retirement development have created a wonderful place to live, regardless of age.
---
See the rest of the South East winners here
And all the RIBA Regional Awards here
See other RIBA National Awards 2021 winners, Housing, here