Essential alterations only and preserved original features maintain The Malthouse's dramatic character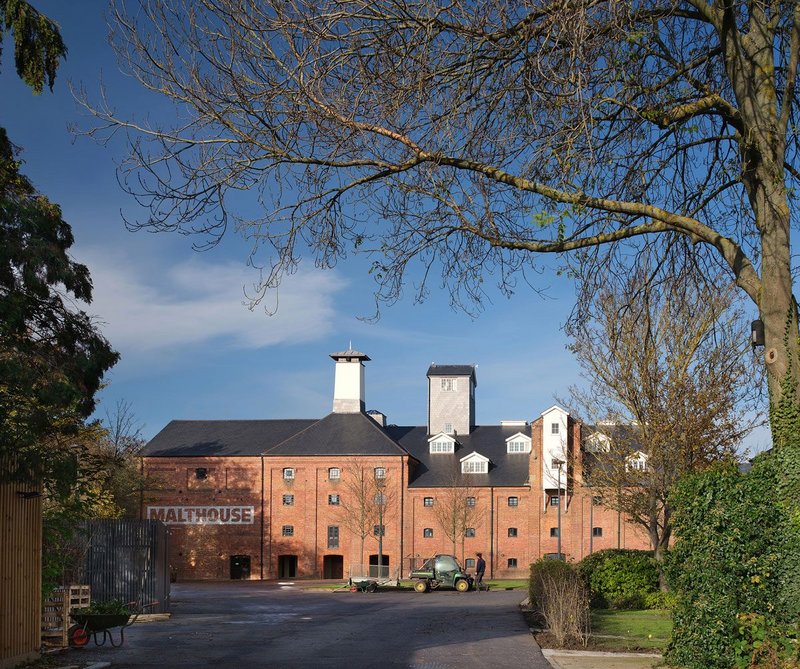 The Malthouse, The King's School Canterbury, Canterbury

Credit: Philip Vile
RIBA National Award winner 2021
RIBA South East Award winner 2021
RIBA South East Conservation Award, RIBA South East Building of the Year
---
Tim Ronalds Architects for The King's School, Canterbury
Contract value: £10.7m 
GIA: 4,425m2 
Cost per m2: £2,418
The Malt House, a fine example of local 19th century agricultural vernacular, had been used since the 1960s as a car-parts warehouse. Despite this, it remained intensely atmospheric, offering enormous dramatic possibilities as a 'found space' for a performing arts centre.
While unlisted, the architect treated the building as if it were, reinstating the facade with the use of a single historical photograph. This was not a slavish recreation, however; it respected and adapted it to the needs of the interior without annunciating its new function. Its entrance is a simple trio of brick arches. Though not artificially weathered, new brickwork is well matched to the uncleaned original.
The entrance atrium is dominated by a grand stair that runs up the building, rising from a plinth off the base of the central kiln. Light filters down from rooflights and reinstated kiln 'chimney', revealing existing brickwork, ironwork, concrete ceilings and retained floor tiles. Theatricality, now at the heart of this building, does not come at the expense of its original identity.