Arts venue, community facilities and market in 'Everybody's House'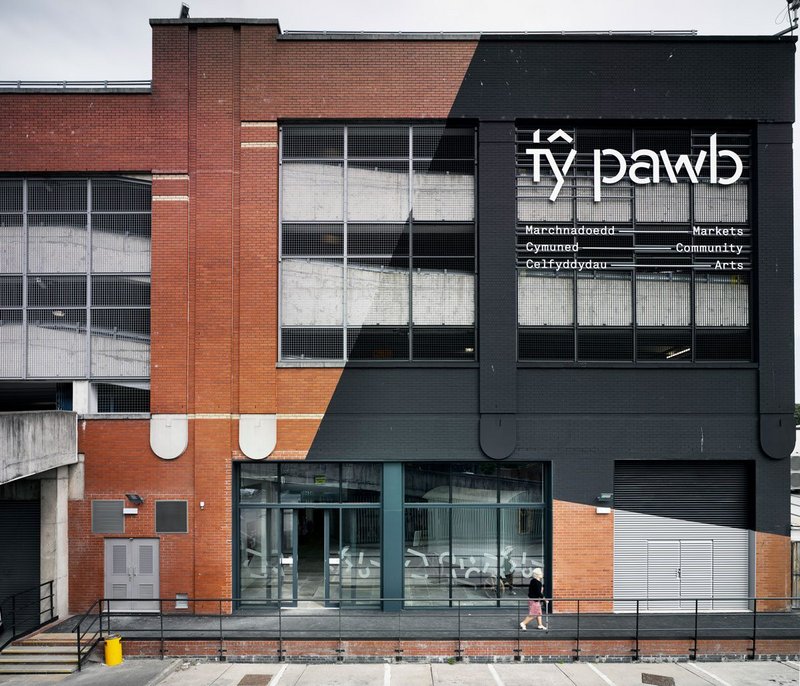 Ty Pawb, Wrexham

Credit: James Morris
Featherstone Young for Wrexham County Borough Council
Contract value: £4m
Area: 3,540m2
Cost per m2: £1,130
Tŷ Pawb brings together arts venue, community facilities and market in a 1980s market and multistorey car park. Food and other stalls, canteen eating and activity spaces flow through the ground floor alongside a few discrete spaces such as the galleries and attached shop. Most of Tŷ Pawb is treated as 'baggy space', allowing flexible use with loose divisions of PVC curtains and mesh screens.
There is a sense of indoor spaces and streets emphasised by signposts, billboards and street furniture as well as robust materials. The tight floor to ceiling heights of the car park have been sliced through to give exciting volumes as galleries and gathering spaces.
The building also opens up a route between supermarkets on Wrexham's periphery and its centre with a bold graphic entrance. This gives a flow of people cutting through the space and coming into contact with shops and art, justifying the centre's name Tŷ Pawb (Everybody's House).