Beyond the ever-pressing political noise, David Capener sees a rising tide of new talent lifting all architecture here
A 499,000m invisible line carving its way across the island of Ireland has become a visible symbol of our pre-Brexit woes and perhaps, more importantly, the future stability of the Good Friday agreement — here be ghosts. Northern Ireland/the north of Ireland, my own personal dialectic, a place I love and, if I'm honest, sometimes hate. I hate living in a place where a simple punctuation mark like a slash has become a powerful signifier for 30 years of violence, immense pain and visceral anger — something I will never understand.
But, amid the noise, there are other things to talk about. Like new emerging architectural practices and older established firms who, as the tide of talent has risen, have risen too. It's a story reflected in the 21 schemes shortlisted for this year's Regional RIBA Awards here — a list three times longer than last year.
It is a pleasure to visit and write about many of these buildings. Most memorable so far this year was ARdMackel's new building for Coláiste Feirste — the only secondary-level, Irish language school in Belfast. It's a simple, low budget affair built into the prehistoric limestone hills of west Belfast; a handshake with the geographical history of ancient Gaelic-speaking inhabitants who walked its slopes. One to watch is the firm's soon to complete Líonra Uladh, a broadcasting building for Irish language radio station, Raidió Fáilte.
For many practices, the size of Northern Ireland and the complexities of procurement frameworks puts the focus mostly on small domestic projects. Among the bland white boxes of conveyor-belt 'modernism', in vogue particularly along the north coast, are a number of noteworthy residential schemes. One is the Micah Jones designed agricultural-barn-inspired 'long house' in Co Down — reflecting a diverse local vernacular, also present in the work of MMAS, Shane Birney Architects, Patrick Smyth, McGonigle McGrath and others.
What becomes of the invisible-visible line remains to be seen but in the midst of the noise, there are good things happening — things worthy of celebration. •
David Capener is a writer on architecture
---
Click on the images for more information

Castle Tower School, Ballymena.
Isherwood + Ellis for Education Authority Northern Ireland.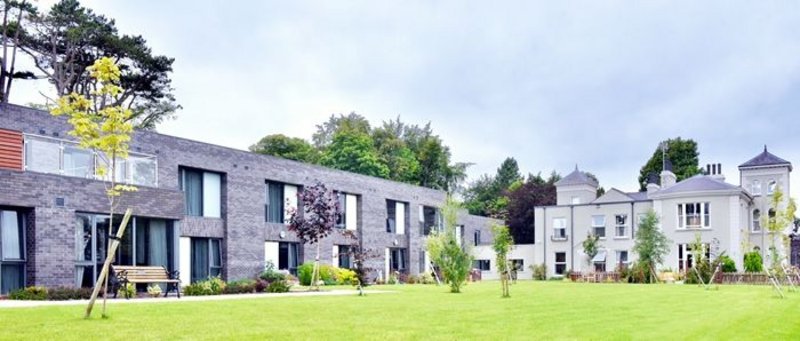 Corriewood Private Clinic, County Down.
McGurk Architects for Corriewood Estates.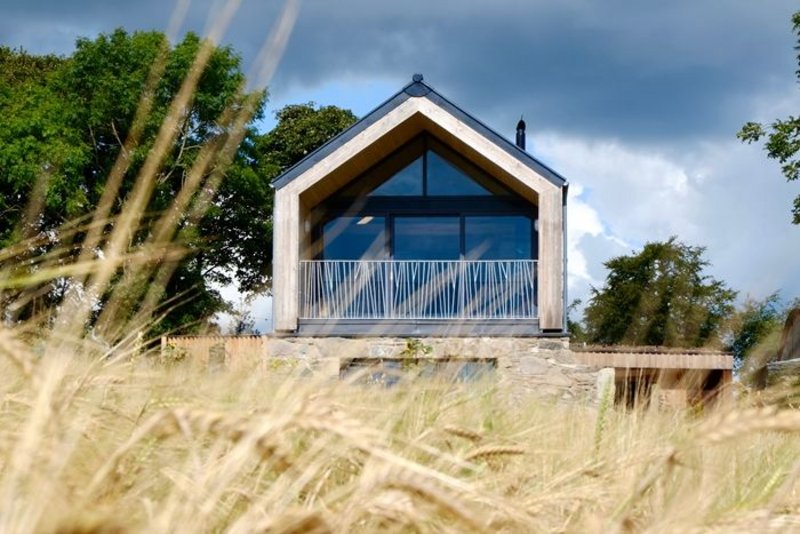 County Down Barn, Newtownards.
Micah T Jones Architect for private client.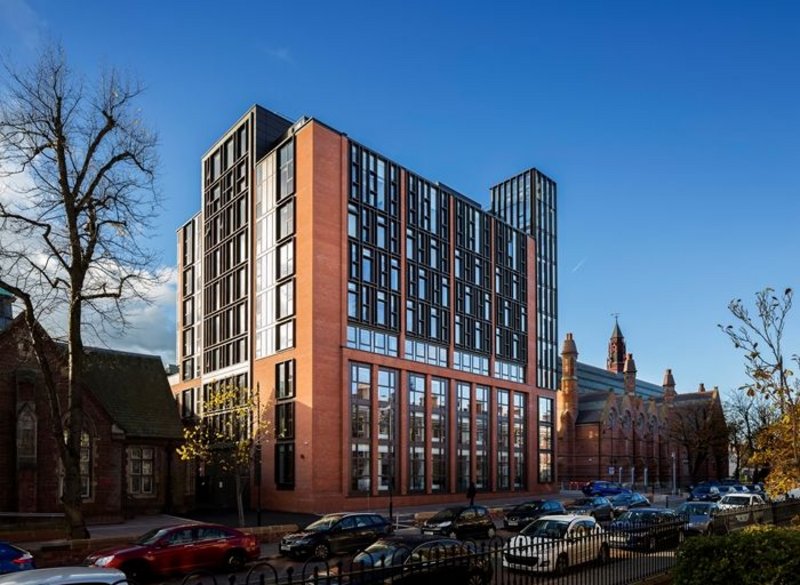 Main Site Tower and Peter Froggatt Centre, Queens University Belfast, Belfast.
TODD Architects for Queens University Belfast.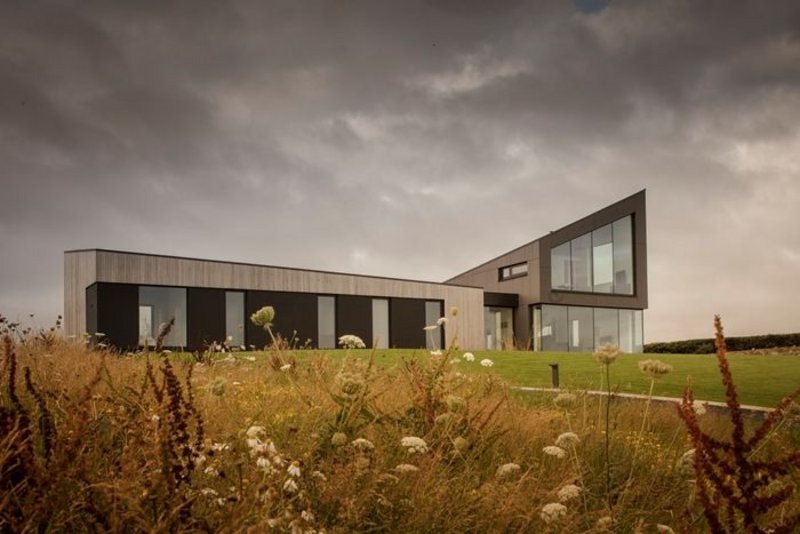 Maison Wedge, Killinchy.
BGA Architects for Henry and Denise Quinn.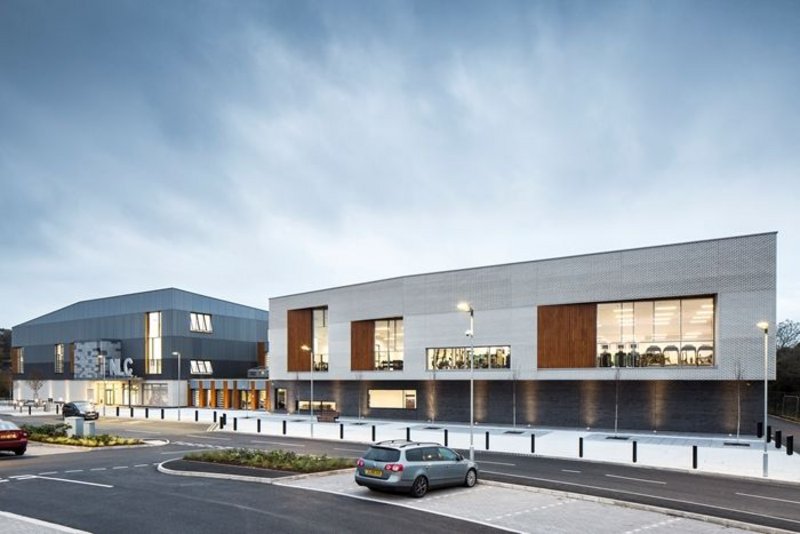 Newry Leisure Centre, Phase 2, Newry.
Kennedy FitzGerald Architects for Newry, Mourne and Down District Council.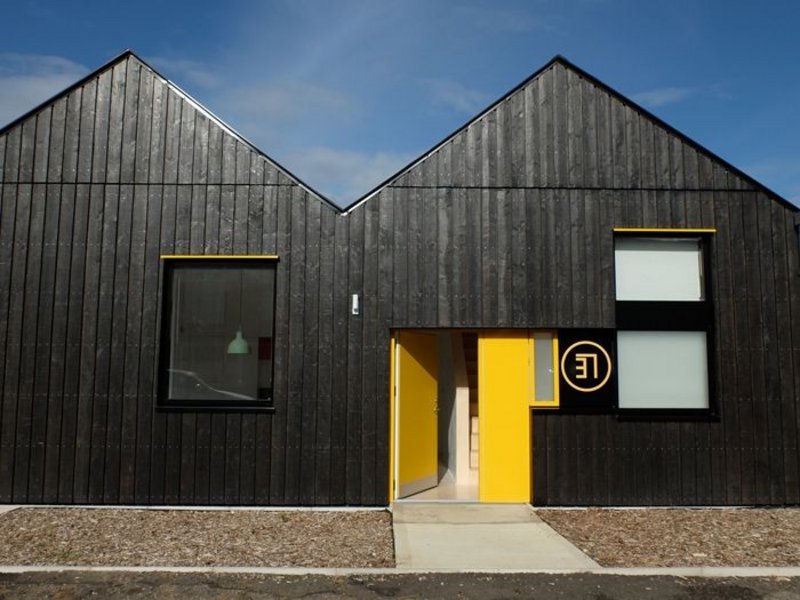 No 37, Belfast.
FAMILY architects designers makers for private client.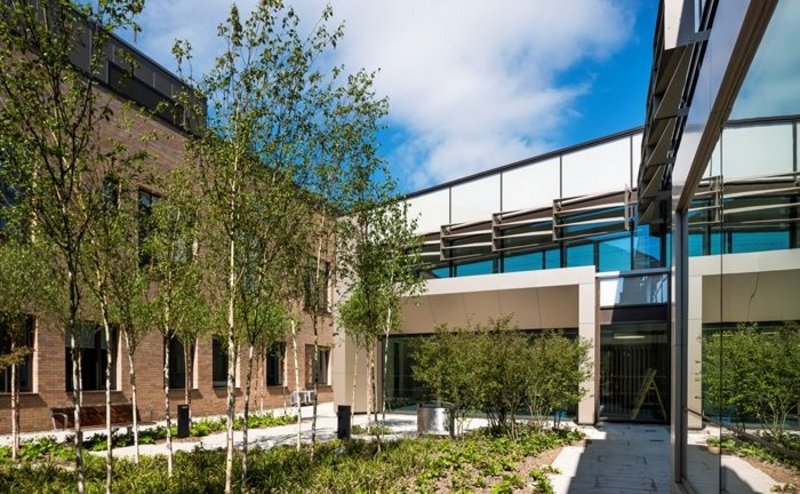 Omagh Hospital and Primary Care Complex, Omagh.
TODD Architects, with Hall Black Douglas for Western Health and Social Care Trust.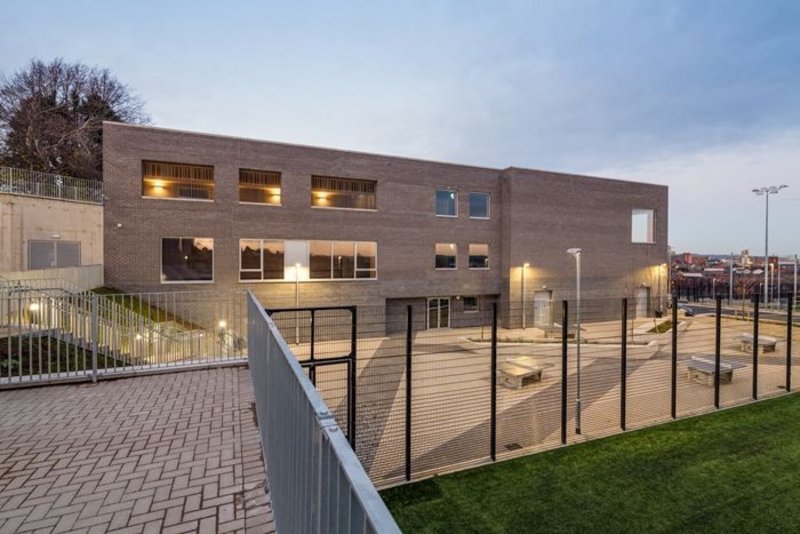 Sportlann, Belfast.
ARdMackel Architects for Coláiste Feirste.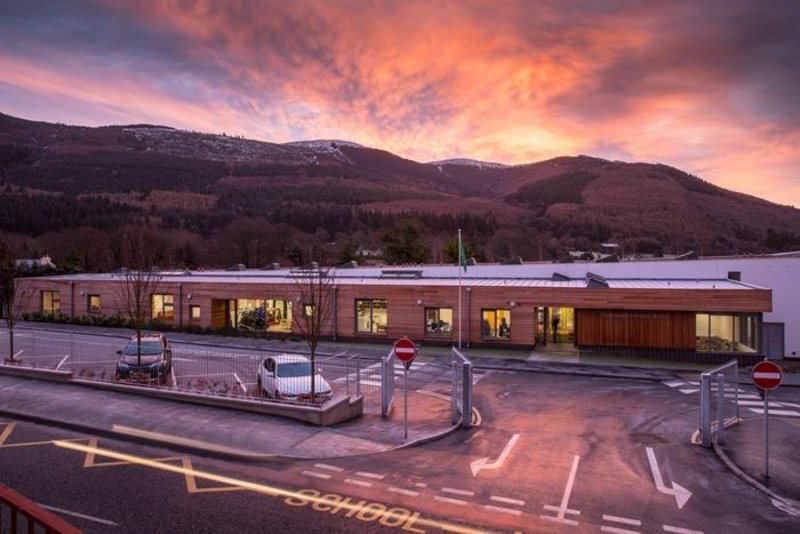 St. Bronagh's Primary School, Rostrevor.
d-on architects for Trustees of St. Bronagh's Primary School.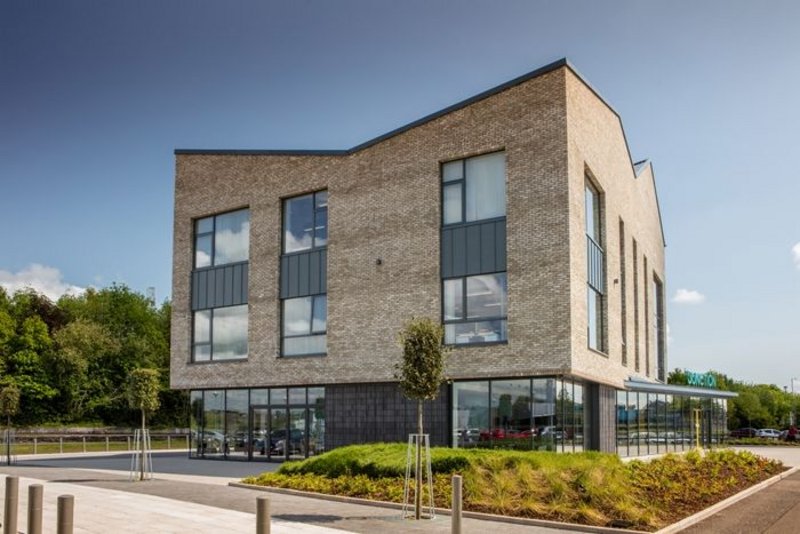 The Junction, Community Peace Building, Derry/Londonderry.
Hall Black Douglas for STEP.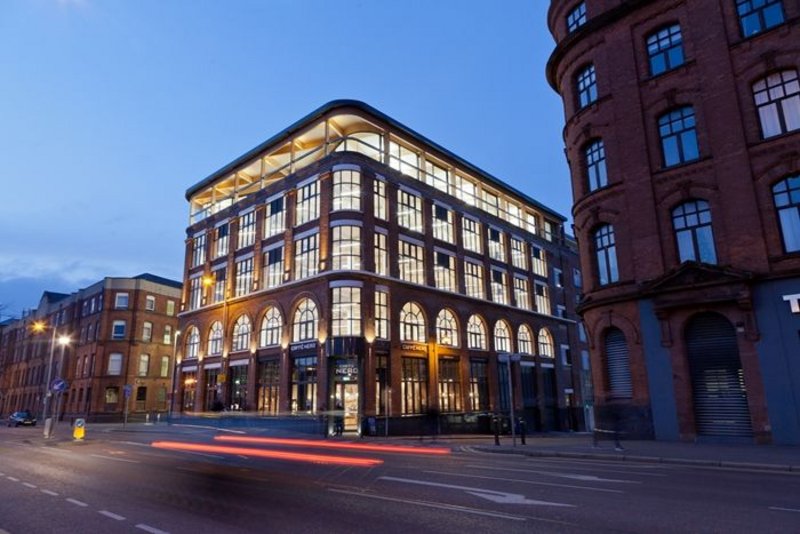 The Weaving Works, Belfast.
RMI Architects for Karl Group.