Elegant contemporary and sustainable building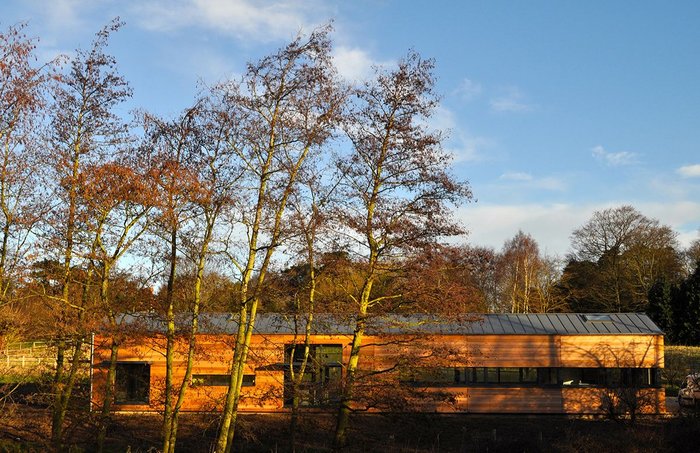 Sjölander da Cruz Architects for Sjölander da Cruz Architects
£267,765
GIA: 202m2
Sustainable Project Award sponsored by Sika
This is an elegantly simple project that re-uses a redundant asbestos cement-clad building to create a new studio for the architect while meeting Passivhaus Enerfit standards within a limited budget. The resulting building is a clear manifestation of an underlying logic, ensuring that the potential of each element of the building has been maximised in the evolution of the design.
· Credit: Sjolander da Cruz

· Credit: Sjolander da Cruz

· Credit: Sjolander da Cruz
The decision to retain and exploit the character of the existing steel frame, not only by exposing it, but allowing it to develop a natural oxidation patina, strongly evokes the history of the former building. Its lattice form raises it above one of pure utility while new elements, such as the metal plate alternating tread stair, retain this aesthetic. Clear spanning structural insulated panels avoid the need for an additional secondary structure to produce a cost-refined solution, and brises soleil provide attractive visual modelling on the simple cedar-clad rectilinear exterior. The carefully refined solution has transformed a redundant and unattractive shed into an elegant contemporary and sustainable building in the rural landscape.
---
See other winners in the RIBA Regional Awards 2015 – West Midlands