Rockmount's elemental interest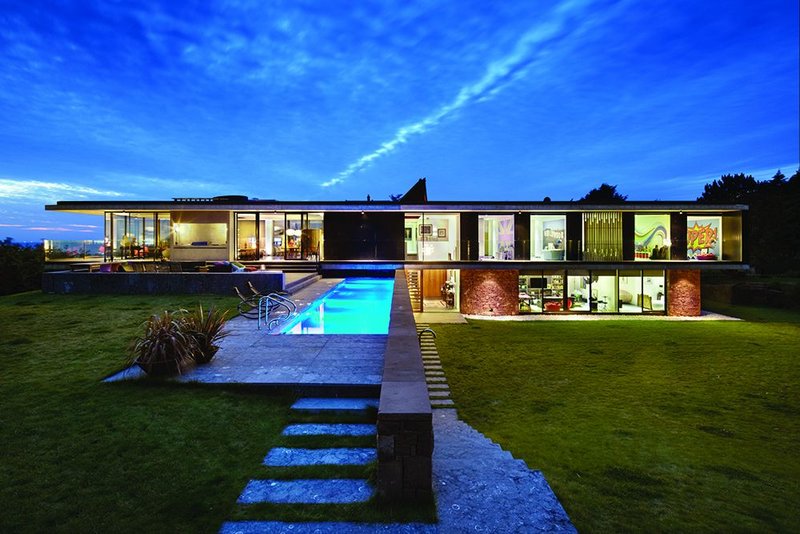 If there's something of the Pierre Koenig about shedkm's Rockmount, it's no coincidence. Director Ian Killick says that in its drive to create the dream home for a successful couple and their four kids, the practice was much inspired by the 1950s American Case Study Houses which combined a level of abstracted formal detachment while engaging with their context. And what a landscape; as its name suggests the house, surrounded by National Trust land on the Wirral peninsula, enjoys an elevated, exposed topography looking out over the Dee estuary, Welsh hills and the Irish Sea.

The Manser Medal shortlisted house is cruciform in shape. With to-die-for views to the sea, the main living/dining space ­faces west, while to the east the children's bed­rooms look south over a more sheltered private garden area. ­Below these is a playroom directly accessing this, utility rooms and guest bedroom. To the north, and slightly separate, is the parents' bedroom, counterpointed to the south by the more public swimming pool – ideal for a family 'that spends a lot of its free time outdoors', as evidenced by the built-in barbie next to its sun terrace.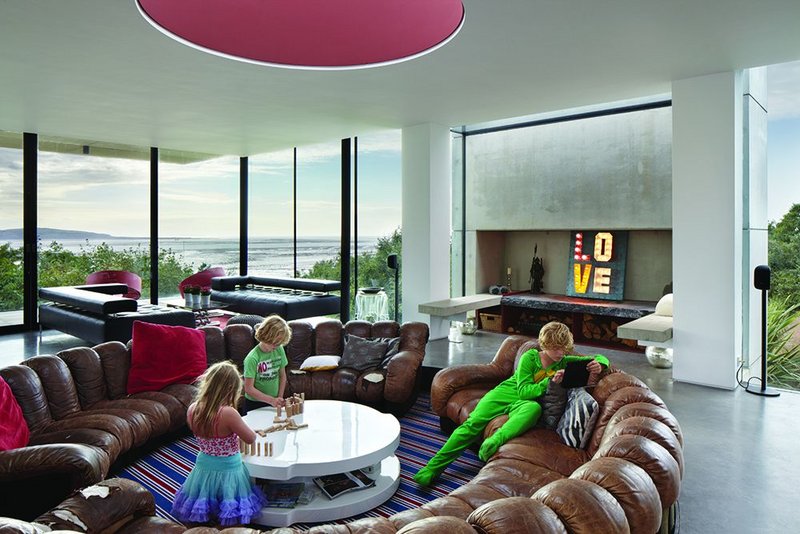 Locally-sourced red sandstone walls form a lower-level plinth from which the upper balcony springs west towards the view – the gymnastics being achieved courtesy of a pair of long, thin exposed concrete slabs, making up the structural sandwich that forms the main body of the house. The floor to ceiling glazing in bet­ween them decadently integrates the living spaces with the landscape in ­a language that directly references the great US modernists. But it's a decadence to be shared only by the invited few; to the north, the house's entrance ­approach, clad in discreet black timber, reveals little of the views to be enjoyed within.