The architects have produced an elegant new space for the museum, one that is simply ordered and well detailed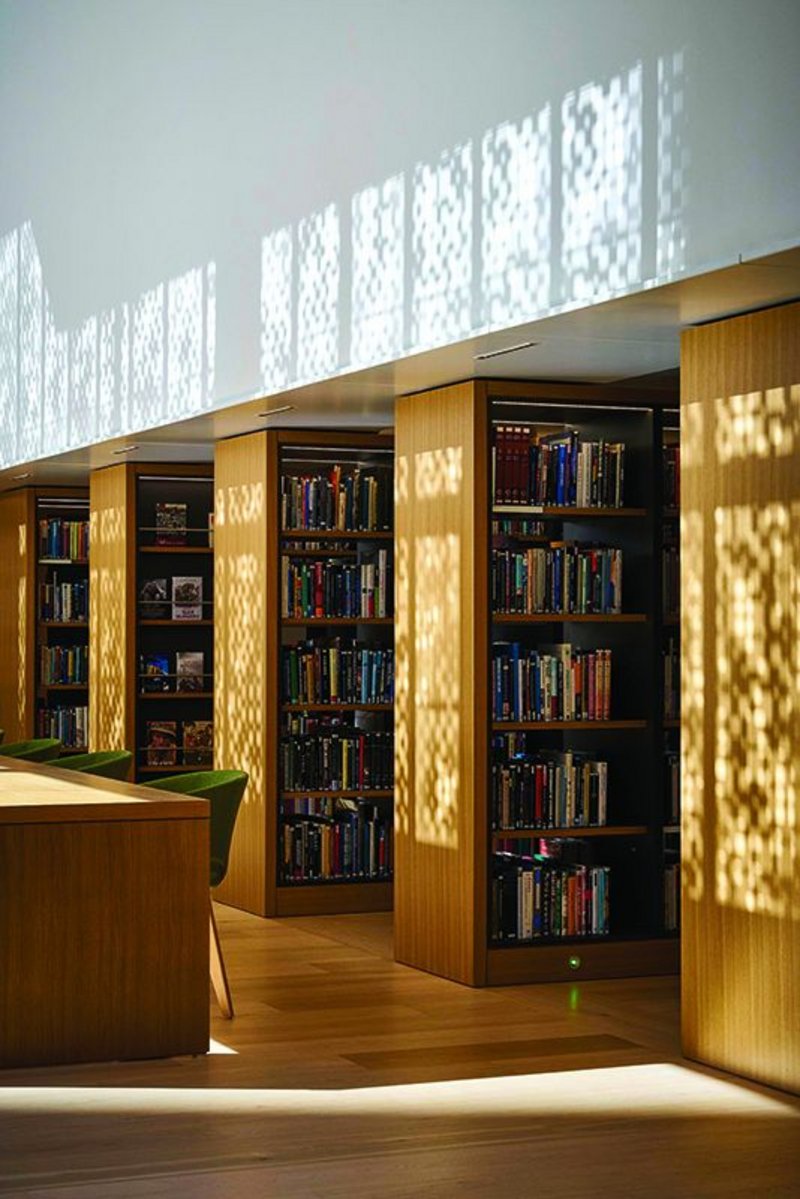 Credit: Timothy Soar
Coffey Architects for Science Museum Group
Contract value: £925,000
GIA: 545m²
Situated within the Science Museum's Wellcome Wolfson Building, this scheme forms part of a wider masterplan for the museum.
The project re-orders the lower two floors to form a new research and library space, with a central reading room as its focal point. A new route through the building establishes a connection to the museum from Queen's Gate.
Central to the project is a new perforated screen to the double-height glass facade. This is a laser cut 'canopy' that creates a dappled play of light across the interior and shields it from the sun.
The architects have produced an elegant new space for the museum, one that is simply ordered and well detailed. Although internal, the new screen animates the facade to the courtyard while improving the proportions of the existing building.
---