Winner: The National Graphene Institute, Manchester. Entrant: Lakesmere Group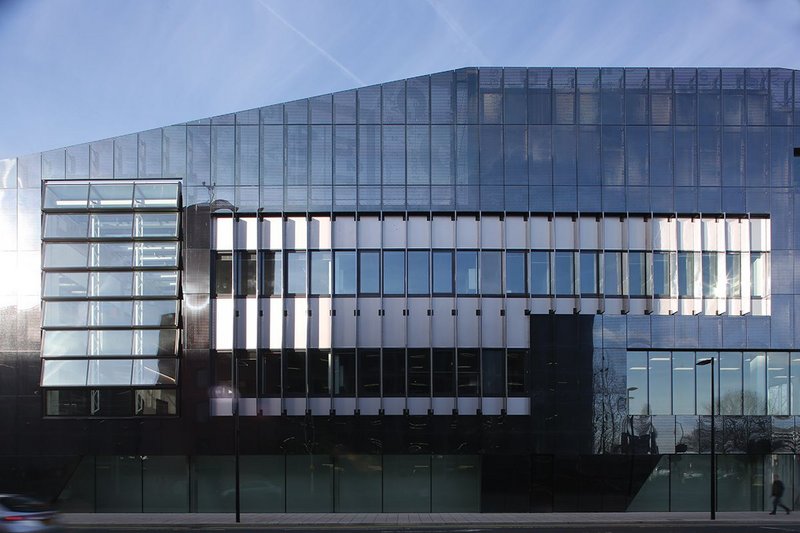 A layered facade incorporates Schueco systems, metallic cladding and a perforated steel veil.

Credit: Hufton & Crow
With its distinctive perforated steel veil, the National Graphene Institute presented a considerable challenge for cladding and curtain walling installer Lakesmere Group.
Designed by Jestico + Whiles, the £61m research facility is dedicated to the development of graphene, the world's thinnest, strongest and most conductive material.
The facade incorporates a flush inner skin created using a metallic silver cladding panel system, Schueco AWS 60 windows and Schueco FW 50+ SG structural glazing systems. Combined with this is the mirror-polished black veil which wraps around the various elements of the building to provide a unifying texture and shape, with expanses of cut-outs providing both clear views out and window cleaning access. The veil also features a graphic representation of graphene's chemical formula, with Lakesmere working with its supply chain to ensure that this was clearly visible on each steel panel.
Lakesmere collaborated with its subsidiary glazing specialist McMullen Facades to deliver the curtain walling before installing the veil, which is attached to a carrying system screwed into the base cladding.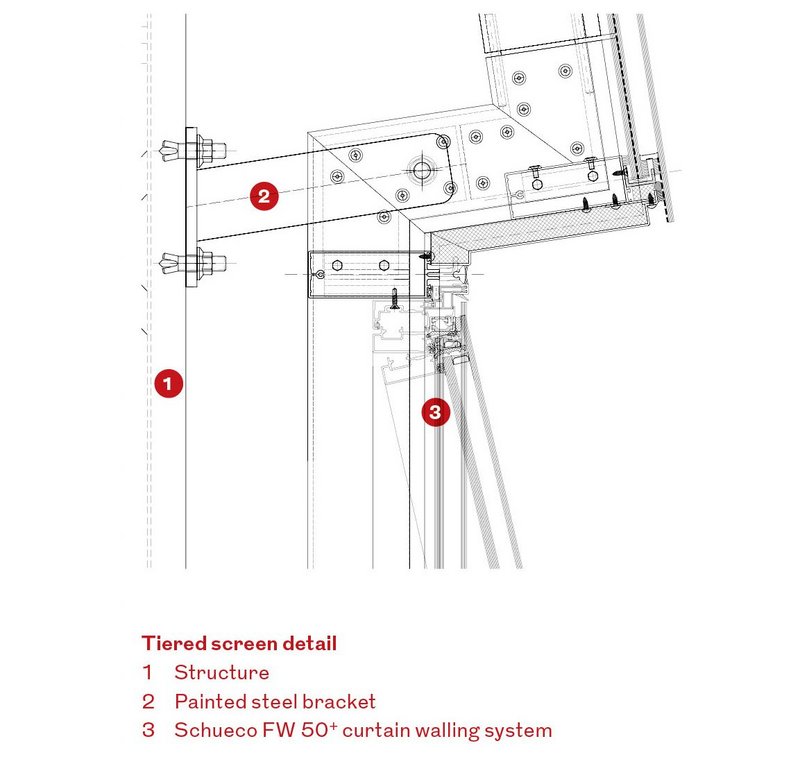 According to McMullen Facades project manager Steven Cox, the most challenging part of the job was the main entrance. Here, a triple height flush entrance screen of hung curtain walling stretches 10.5m high, and is created using the Schueco FW 50+ system with feature flat cover caps alongside Schueco ADS 65 bonded glass doors.
Another key feature is the seven-tier screen on the east elevation which uses Schueco FW 50+ with a T-shaped profile to create a saw-tooth effect down the facade. This forms an atrium, rising 9m up and over the roof, and continuing as horizontal saw-tooth roof lights with a standard box section. These roof lights used three Schueco AWS 102 SHEVS vents fitted at the base of the screen and linked back to the building management system.
Judges liked the consistency of detailing. José Silva admired the 'complex layering of cladding and inner skin' while Paul Monaghan liked the 'calm and elegant' use of black and the effortless resolving of junctions.
'The overall effect of the layered facade both breaks down the mass of the building and creates intriguing visual interest,' added Hugh Pearman.
---
Client: University of Manchester
Specialist contractor: Lakesmere Group
Main contractor: BAM North West
Architect: Jestico + Whiles
---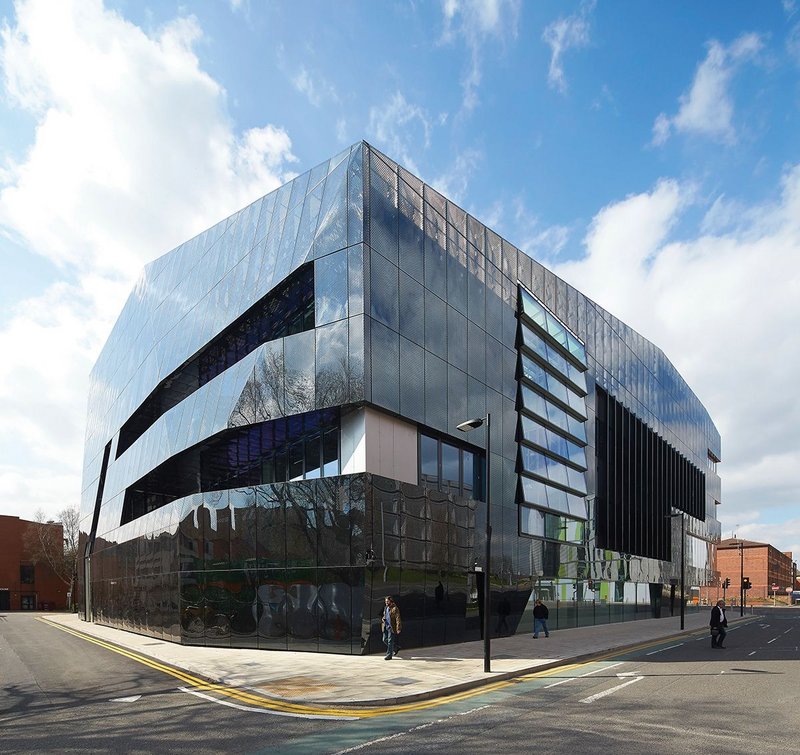 Corner detail, with tiered screen to the right.

Credit: Hufton & Crow