Commended: Business Design Centre, Islington, London. Entrant: Clear Line Maintenance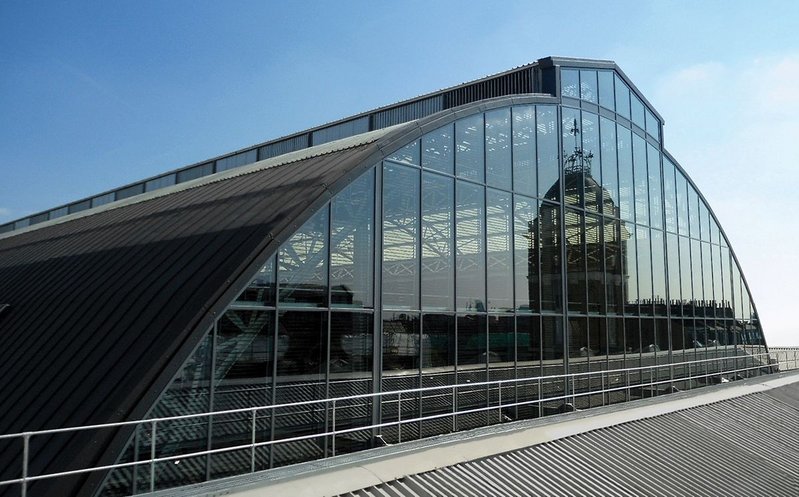 The reinstated glazing restores the original architectural intent.

Credit: Dean Grummitt
Introducing glazing to the gable ends of the Business Design Centre (BDC) while it remained fully operational was a considerable logistical challenge for specialist facade contractor Clear Line Maintenance.
Built in 1860 as the Royal Agricultural Hall, the grade II-listed centre needed new curtain walling to replace opaque corrugated panels which had been used latterly to cover the 20m high gables. According to project architect Simon Powell, the intervention returns the gables to their original intent, transforming views inside and out.
Schueco FW 50+ double glazed, thermally insulated curtain wall system was specified for the new gables. Installation was tricky because the centre remained in use throughout and neither its own roof structure, nor that of the adjacent building, was strong enough to bear the scaffold assembly. Instead, Clear Line installed an alternative solution, designed by the architect, welding eight support brackets – four at each end – to the main steel columns. These cantilever out to support the scaffolding.
'Access was the main challenge, as well as the logistics of manoeuvring materials into place,' said Clear Line's David Holden.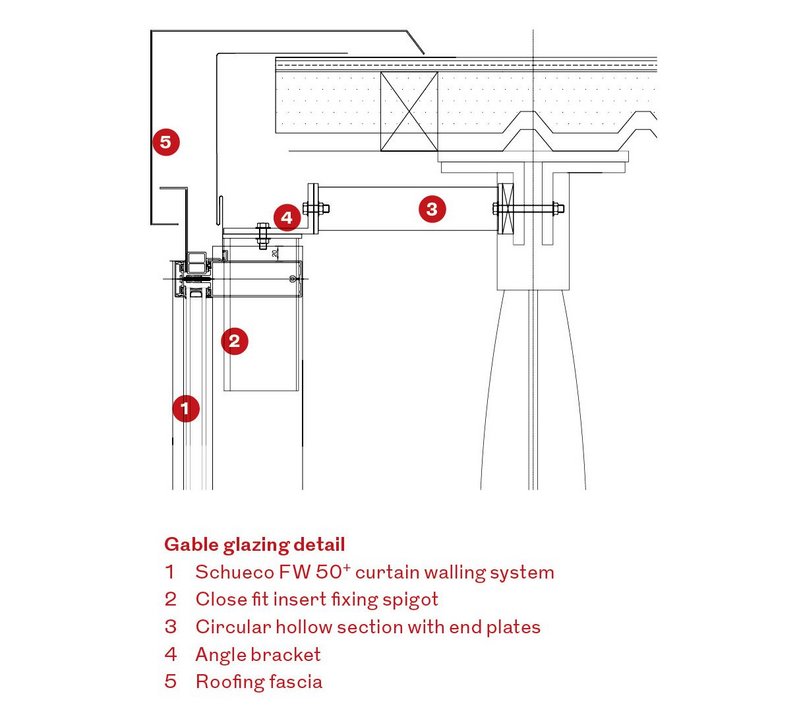 The delicate installation was completed with minimal disruption to operations. Perimeter interfaces with the roof conceal and accommodate the substantial structural movement. The project also involved refurbishing structural wrought ironwork and overseeing site waste management, which ensured that 75% of materials removed from the facade were recycled. The steel brackets have been retained to support gantry walkways and assist in future maintenance.
Judges admired the nicely detailed glazing solution and its positive impact on the building. Motorised blinds allow for full or partial daylight passage into the hall.
'It's an elegant piece of glazing, kept simple and done well,' said Jo Bacon.
---
Client: Business Design Centre
Specialist contractor: Clear Line Maintenance
Structural engineer: Howard Cavanna
Architect: Simon Powell Architects
---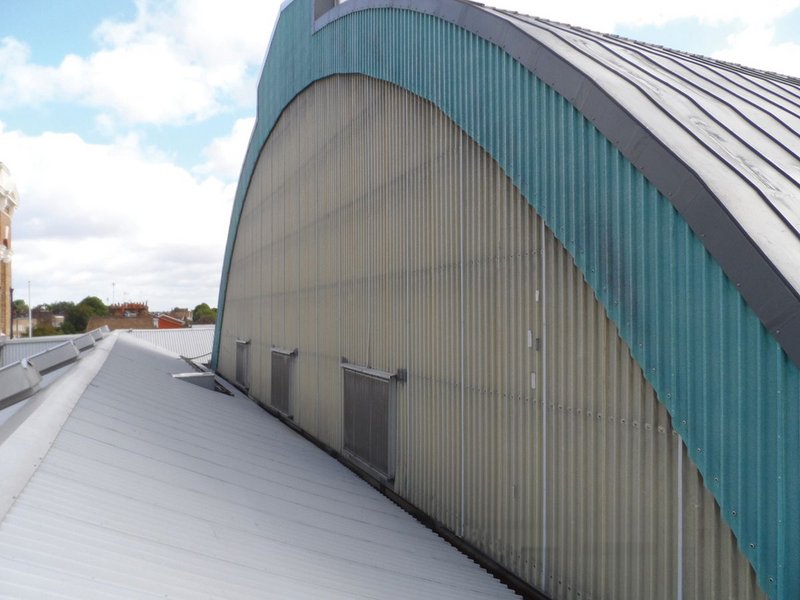 Gable end of Business Design Centre before refurbishment.

Credit: Dean Grummitt