Architect Nicholas Hawksmoor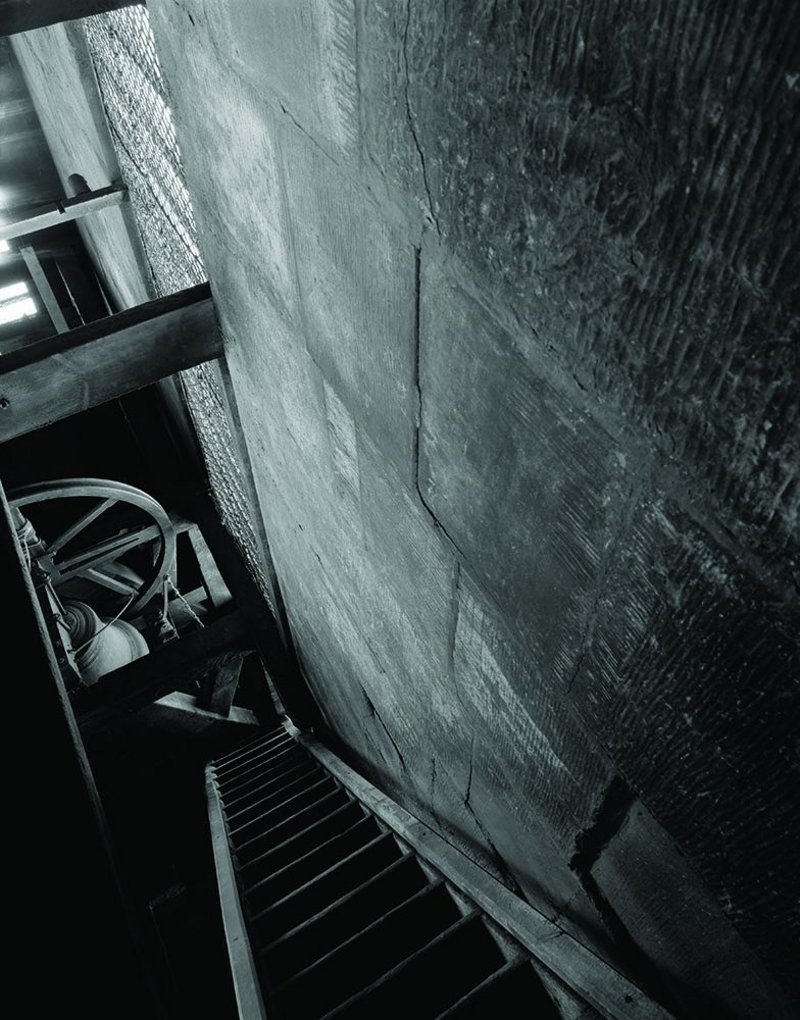 UNREAL CITY
Under the brown fog of a winter dawn,
A crowd flowed over London Bridge, so many,
I had not thought death had undone so many.
Sighs, short and infrequent, were exhaled,
And each man fixed his eyes before his feet,
Flowed up the hill and down King William Street,
To where Saint Mary Woolnoth kept the hours
With a dead sound on the final stroke of nine.
---
TS Eliot was a bank clerk, working for the Foreign Transactions Department at Lloyds in the City on £300 a year, when he wrote The Waste Land. At the bank he had ample opportunity to observe the masses of commuters heading into the City from London Bridge Station. Hearing the 'dead sound on the final stroke of nine' at St Mary Woolnoth would presumably mean you were running late.
Hawksmoor's church commands a key road junction near Bank, its imposing baroque facade with stubby twin towers ­leading to a perfect 'cube within a cube' interior. But this photo by Hélène Binet ignores the obvious shots, instead choosing to concentrate on the private area within the tower, looking down to the bell and its mechanism. Binet, the favoured photographer of many a leading architect, works in analogue film rather than digital media, and seems particularly drawn to monochrome images with their potential for evocative contrast. In this case, she evokes not just the world of Hawksmoor but the world view of Eliot. The photo formed part of a Hawksmoor exhibition curated by Mohsen Mostafavi at the 13th Venice Architecture Biennale.